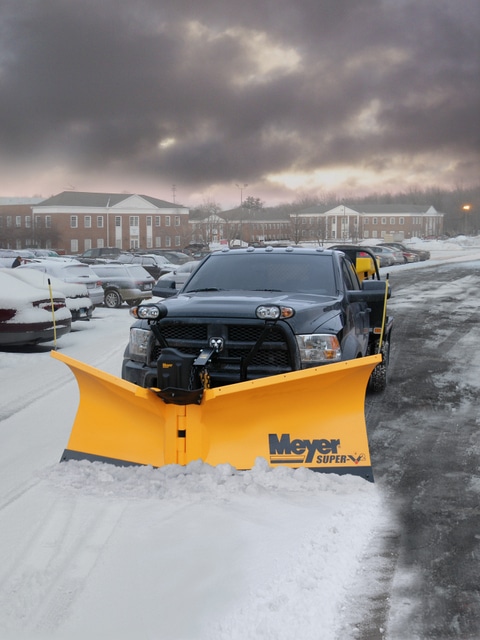 Customers who purchase select Meyer plows and spreaders from authorized dealers between September 15, 2015 and October 31, 2015, could be looking at some cold hard cash, thanks to Meyer's COLD CA$H 2015 Rebate Program.
"As a leader in the snow and ice removal industry, we want to be sure people are ready to go before winter hits," said Meyer President Andy Outcalt. "We put our customers first, and this is the best way to reward their loyalty."
Meyer's COLD CA$H 2015 Rebate Program includes new Meyer Drive Pro ($150 rebate), Lot Pro and Diamond Edge ($200), and Super-V/V2 or Road Pro plows ($250), plus zero percent retail financing for 24 months. As an added bonus, participants who purchase the following Meyer spreaders along with their plow can receive an additional rebate: Base Line 240/400/750 ($50 rebate), Blaster 350/750 and Crossfire/PV/MDV ($100), and UTG/RTG ($150).
Rebate forms, a bill of sale copy and warranty registration must be postmarked no later than November 16, 2015. To download a rebate form, and for additional information and rules, please visit http://info.meyerproducts.com/coldcash.
For more info on Meyer Products LLC, visit www.meyerproducts.com.
Tags:
COLD CA$H 2015 Rebate Program
,
Meyer
,
Snow
,
Snowplows