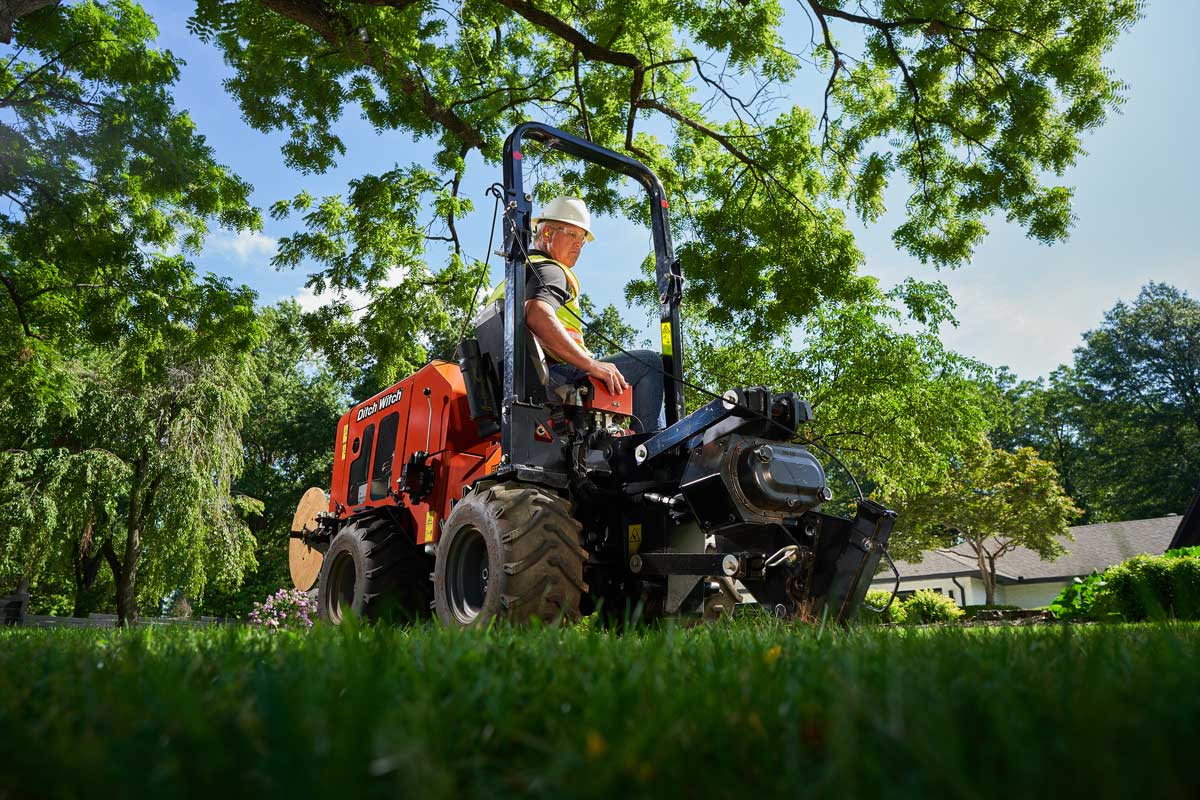 If you're still having trouble finding crew members for your construction and landscape jobs, you're not alone. According to the Deloitte 2022 Engineering and Construction Industry Outlook report, more than half of construction executives indicated that they are facing a severe labor and talent shortage on the jobsite. And these shortages are expected to continue.
While the industry works to find a solution to the workforce shortage, an easy and immediate step you can take to compensate for a lack of workers is to maximize your equipment. However, not all equipment is designed the same. Equipment that offers improved features for operators enables easier storage and transportation and boosts productivity through increased power will ensure you continue to win bids, complete projects on schedule and respond to market demands.
Feature 1: Improved Operator Features
During a labor shortage or not, your crew members are the most valuable asset on any jobsite. This means having machines on-site that are designed with the operators in mind is key. These machines ensure that crew members are kept comfortable and safe throughout the day, while also allowing members to complete tasks quickly and easily.
For example, the Ditch Witch PT37 ride-on plow/trencher has an adjustable side-facing seat that allows operators to see all four tires and the plow box while operating, decreasing the time needed to hop on and off the machine to check the equipment. Operator-centric features enable your crew members to focus their time and attention on the job at hand, maximizing uptime and productivity.
Feature 2: Eased Storage and Transportation
Storing and transporting equipment is a daily, yet headache-inducing task for crew members. To help eliminate the downtime associated with this task, it is crucial that you bring machinery onto the jobsite that is designed to be quickly stored at the end of the workday and easily transported from one project to the next.
Manufacturers are increasingly implementing features to address this common issue. One example of this is the Ditch Witch PT37 ride-on plow/trencher, which has a foldable ROPS design that allows crew members to keep the machine on a trailer for easy parking and storage in garages. These features eliminate the need for crews to find a new storage solution on each jobsite, while also minimizing the time and manual labor needed to load the machine onto a trailer when transporting it to the next jobsite.
Feature 3: Increased Power
Powerful equipment is key when your crews are smaller, but demand continues to grow. Machines with more power can fill the workforce gaps by lifting loads that would otherwise require three or four workers. Machines that can pick up and transport more weight reduce the time spent loading or unloading materials from trucks, ultimately helping crews move more quickly through a project.
Additionally, powerful machines deliver dependable performance while completing a variety of jobsite tasks. Such as the Ditch Witch PT37, which provides increased power to deliver constant performance while plowing, trenching or boring. Machines with more power will keep your crews efficient, leading to increased uptime and higher profits.
Demand for construction and landscape work is expected to stay strong despite the unknown longevity of the labor shortage. This means your crews will need equipment that is designed to help them easily improve productivity and uptime, while delivering the power needed to get jobs done, even with a smaller crew.
Brant Kukuk is compact equipment product manager at Ditch Witch.