Ditch Witch's RT45 Ride-On Trencher Utilizes Diesel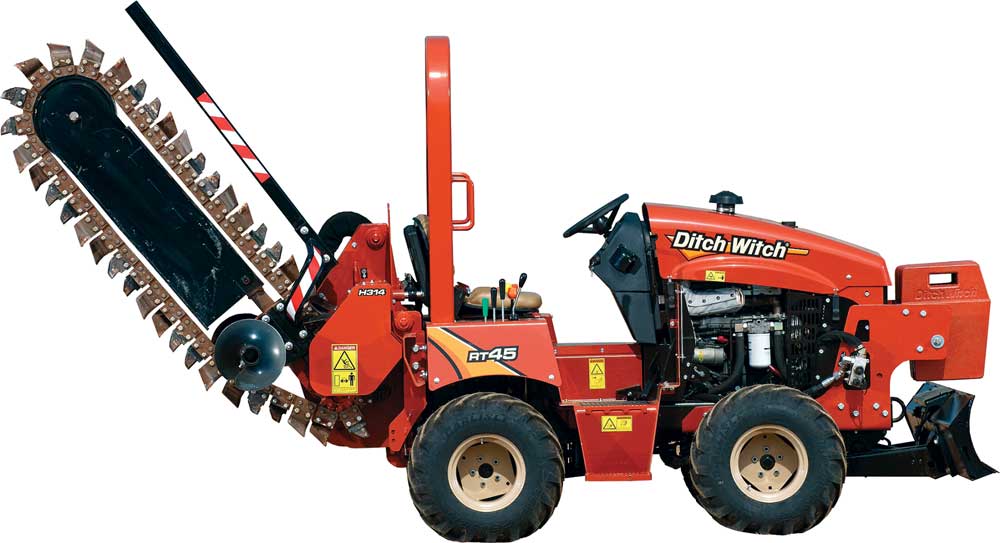 Designed for minimal maintenance and maximum operator productivity, the Ditch Witch RT45 ride-on trencher features a Tier 4, 49-hp Deutz diesel engine. The upgraded engine offers a significant increase in power over the previous RT45 engine, resulting in greater overall productivity. The RT45 has ample power to perform a variety of jobsite functions. A wide range of attachments are available for the trencher, promising rental companies versatility on the job.
"The Ditch Witch RT45 ride-on trencher is the right combination of power and size," said Chris Thompson, Ditch Witch product manager for compact equipment and heavy-duty trenchers. "As jobsites become more congested, contractors need a solution that can fit on a construction site but still have the power to perform the work required. The RT45 meets this niche perfectly. At 49 hp, contractors can achieve dig depths to meet any utility code, while not requiring special trailers to transport. The intuitive operating controls and ease of use make the RT45 a perfect rental machine as well." For more info, visit ditchwitch.com/trenchers/ride-on/rt45.
Vermeer's PTX44 Is a Gas-Powered Service Plow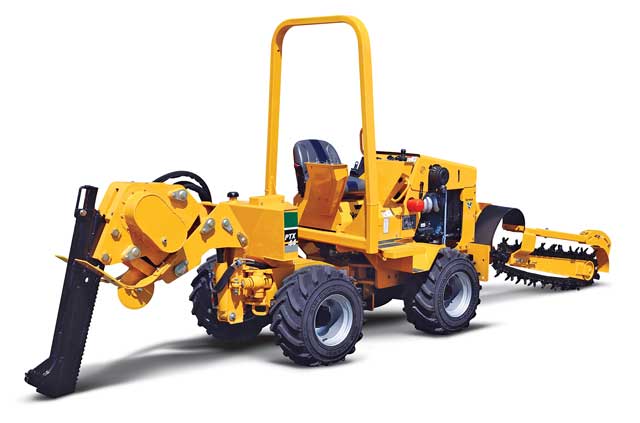 Vermeer has a cool ride-on service plow suited for customers who predominantly install fiber-optic lines, electrical and gas services and irrigation systems. The PTX44 service plow is designed for applications that require a ride-on machine due to factors where a walk-beside service plow would be impractical. The PTX44 is powered by a 46.8-hp Kubota water-cooled gasoline engine with 88.7 ft-lbs of torque to plow, trench and bore, depending on the application. The machine features a dedicated plow with the option to utilize a forward-mounted trencher and/or bore attachment. Planetary axles also provide an extra measure of efficiency, reducing the amount of stress and torque going into the driveline.
"Vermeer created this product to enhance our customers' productivity through an efficient design," said Jon Kuyers, product manager for underground global product utility tractors and pile drivers at Vermeer. "The PTX44 service plow is designed to meet the needs of not only our underground utility customers but municipalities and landscaping professionals as well." For more info, visit vermeer.com.
Tags:
Ditch Witch
,
home
,
September 2019 Print Issue
,
Vermeer