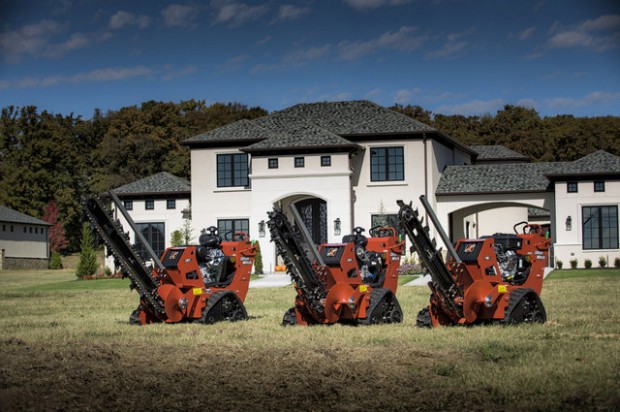 CX-Series Walk-Behind Trenchers
The new line of Ditch Witch CX-Series walk-behind trenchers provide rental companies with exceptional return on investment while enhancing ease of use, reliability and serviceability. The C16X, C24X and C30X trenchers share a common, compact frame, equipped with powerful engines ranging from 16 to 30 hp and offer up to 48 in. of digging depth depending on the model. Designed with an exclusive, patent-pending CX track system with a longer right-side track, the trenchers increase jobsite traction and production. The tighter design also improves versatility, allowing the machines to maneuver in confined spaces and easily fit on a variety of trailer options.
For more info, visit ditchwitch.com/trenchers.
OptiCut Digging System
Exclusive to the Ditch Witch organization, the new OptiCut digging system enhances walk-behind trencher productivity in all soil conditions. To handle different operating conditions, the digging system is made for strength and ductility with 19,000 lbs of tensile strength. It is compatible with the Ditch Witch C-Series and CX-Series walk-behind trenchers but can be adapted to other makes and models through use of a special conversion sprocket. The system is equipped with a smooth, rapid chain, which greatly reduces friction and boosts available horsepower for digging. An all-in-one chain design features integrated tooth technology to ease operator maintenance.