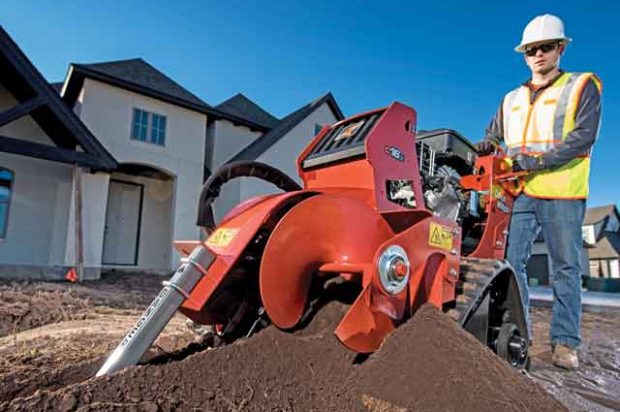 Favorite Unit: C16X
When looking for unique capabilities that are attractive to the marketplace, the C16X is our top seller for good reason. This machine is the right combination of performance, durability and price. Of course, my favorite thing about Ditch Witch machines is that they're backed by our Ditch Witch dealer organization.
Advice to Buyers
As with every job, productivity is of the utmost importance for walk-behind trencher operators. Productivity is dependent not only on efficient and state-of-the-art digging systems but also on machine maintenance. Any minute of machine downtime can be a burden on the bottom line. Routine maintenance can help operators proactively identify problems before they occur on a jobsite and save time.
For instance, if a digging chain has the wrong tension, an operator can identify the issue and reduce the risk of a chain slipping off its sprockets during operation. Making sure all elements of the machine are in working order can drastically reduce or eliminate downtime. Performing daily, weekly and monthly maintenance activities are key to keeping walk-behind trenchers productive and help extend the life of the machines. Best practices for maintenance can be found in the operator's manual.
A few common routines that have the greatest impact on performance include the following: check engine oil and coolant levels regularly; regularly change filters, especially when working in adverse or dusty conditions; and inspect digging systems daily or after each job. A machine design with simplified maintenance helps encourage the routine. Better accessibility to machine components, for instance, eases routine maintenance.
By Chris Thompson,  Product Manager of Compact Equipment at Ditch Witch