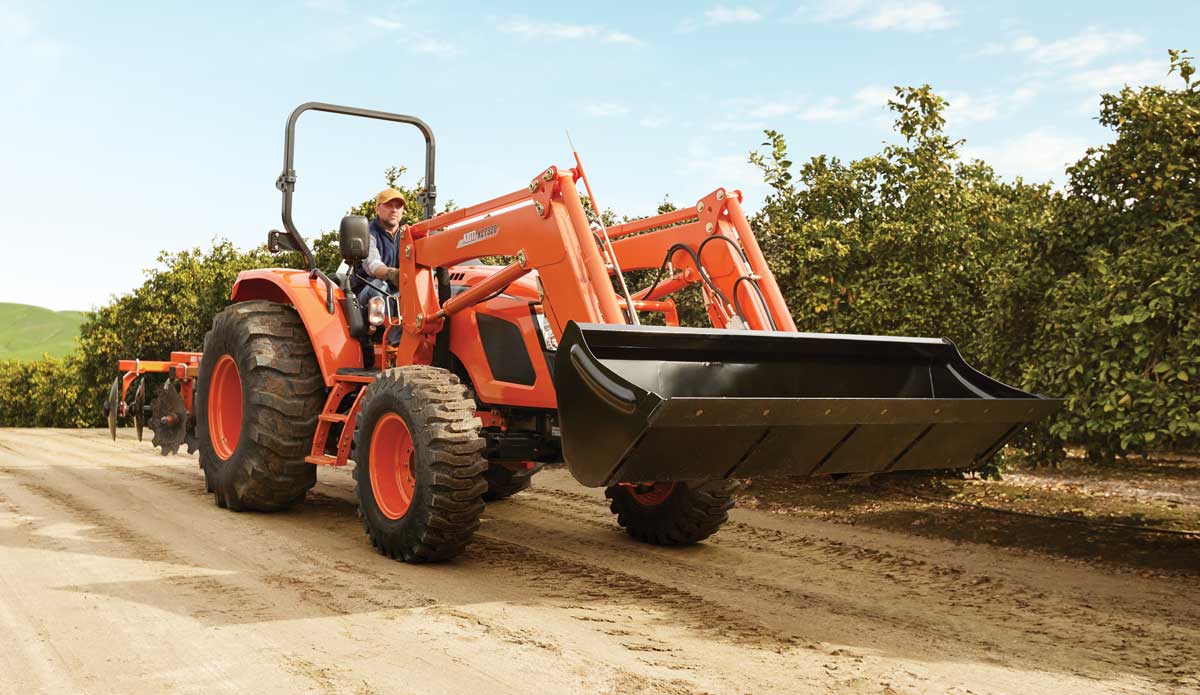 If the past year and a half has taught us anything, it's that even the best-laid plans can take an unexpected turn. The same can be said when it comes to keeping your utility tractor running smoothly. There will come a time when every tractor is due for some repair work. While you can minimize the chances of operational issues with a proactive approach to your maintenance routine, unexpected problems can still arise. Operators need to know how to recognize these issues and address them before a simple maintenance issue becomes a major equipment repair.
As trade professionals, the last thing you need is to be spending critical company resources on more repairs than necessary. As Kioti Tractor's dealer development manager, I've heard countless real-life examples of dealers assisting customers with costly repairs that could have been avoided or mitigated through some simple maintenance checks. That's why I'm going to share with you the top five signs that your utility tractor needs a maintenance check and what to do about them. Conveniently, they line up with your five senses, which are key to knowing if something isn't right with your tractor.
Still, remember to always consult your owner's manual before performing any maintenance on your tractor. If you're unsure about any aspect of your tractor's maintenance needs, reach out to your dealer for one-on-one assistance. With that, let's dive in.
1. Spot Anything Out of the Ordinary
As an industry professional using equipment for all types of jobs, you're probably highly familiar with your utility tractor. That's why taking just a few moments to do a walkaround before bringing it out on the jobsite each morning is a great way to spot any emerging maintenance issues. Notice anything out of the ordinary about the tractor? Raise the hood and take a look underneath. Is the radiator clear? Be sure to remove any lingering debris. How is the tire pressure, and do you notice any possible puncture spots? Are there any potentially loose lug nuts or other hardware on the unit? Grab a wrench to secure them. If any strings or weeds from the previous day's work are wrapped around the axles, pull them loose. A daily walkaround is also a great time to check your fluid levels and grease your equipment before starting the day. With a daily walkaround, you can spot countless issues before they become a more serious and costly problem that could keep your equipment off the jobsite for several days.
2. You Hear an Abnormal Sound
If you're on your tractor at least a few days every week, you're accustomed to the purr of the engine and the usual squeaks and clanks of your attachments when working away on the task at hand. If you're out on the jobsite and your tractor begins to make an unexpected sound, it's worth pausing your work to investigate the issue before it gets worse. Through long workdays, different jobsite conditions and hundreds of different tasks, you become accustomed to the normal sounds when working with your tractor. A clank at the loader bucket when you strike a rock loading dirt, a dull squeak from the rattle of your box blade scarifier as you smooth gravel or the squish of mud as it is forced from underneath the tread of your tire are all sounds you may be accustomed to hearing from your tractor.
With time and experience, the sounds your utility tractor can make will seem nearly endless. Get to know the noises that are normal for your tractor so you can easily identify anything out of the ordinary that could spell trouble. As always, consult your dealer if you're unsure of the issue and/or need professional assistance.
3. Feel a Change in How the Tractor Runs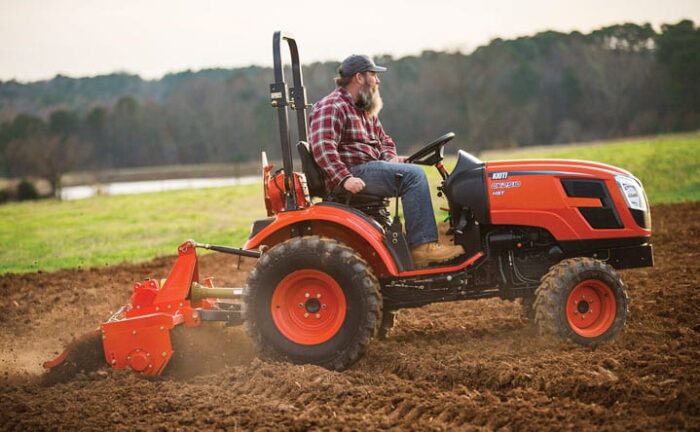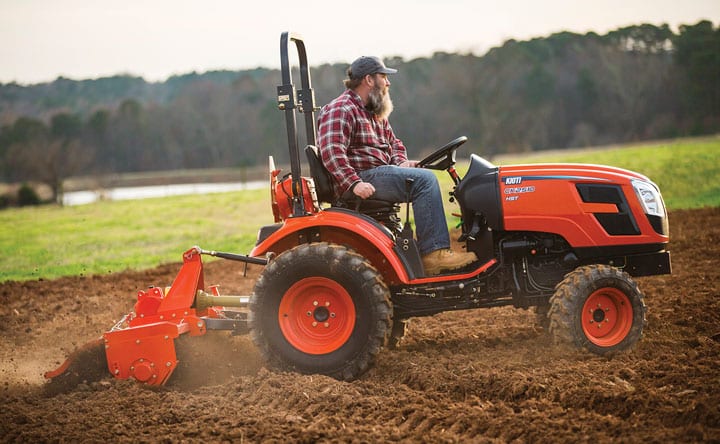 Just as you're aware of the sounds your utility tractor typically makes, you're likely also familiar with how the tractor feels when running smoothly. Particularly with the machine's transmission, steering and hydraulics, you'll be accustomed to what's normal for your tractor. If you suddenly find it more difficult to steer, the hydraulics seem sluggish or the tractor is hesitant to move, there could be a maintenance issue at hand. Whatever the root cause, identifying and addressing it to repair your steering, hydraulics or transmission as soon as possible is absolutely essential to ensuring productive operation of the tractor on the jobsite. Don't forget to always consult your owner's manual and give your dealer a call if you need assistance identifying or addressing an issue.
4. Taste Dirt in the Air, so It's Probably Everywhere
We know that when working on a jobsite, especially in a tractor without a cab, dusty air can be the norm. That means you'll likely need to perform maintenance more frequently than normal. Grease and lubricate your equipment more often. Inspect your air filter and cabin filters often and replace as needed to maintain proper airflow. Blow your equipment off and use compressed air, not water, to clean the radiator fins. Consult your owner's manual for recommended timing around air filter changes, but allow the gritty air you can taste on the job to serve as a reminder to conduct more checks, lubricate often and clean frequently. While sticking to increased maintenance intervals takes time, it's a small step to keeping your tractor running in prime condition and extending its lifespan as much as possible.
5. Smell an Unusual Odor
Unusual smells coming from your tractor can oftentimes be an indicator that an issue has developed. Burning oil, diesel fuel and antifreeze all have distinctive odors just like many of the foods you enjoy or your favorite laundry detergent. Combining your sense of smell with your visual inspection and fluid checks results in detecting and resolving leaks before they lead to more expensive issues over time.
Your utility tractor is a major investment that is critical to getting countless tasks done on the jobsite. Maintenance issues cost your business money and time that could otherwise be spent getting work done. By learning how to use your five senses to catch maintenance issues early, you can maximize the life of the machine and, in turn, the profitability of your business. Now, time to get to work.
James Little is the dealer development manager for Kioti Tractor.
For reprint and licensing requests for this article, please click here. Tags: Kioti, KIOTI Tractor, October 2021 Print Issue, Talking Shop