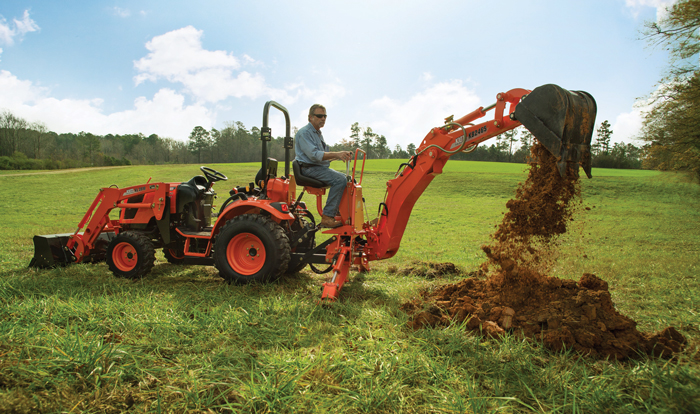 Kioti Tractor is proud to announce that 61 North American Kioti dealerships have received 5-Paw certification distinction for 2015. The certification is part of the unique Kioti 5-Paw Dealer Excellence Program, which was created to honor dealerships that deliver outstanding overall performance.
Each year Kioti dealers are evaluated against stringent qualifications in regards to service, sales, operations and parts. Dealers who meet or exceed these qualifications are named Kioti 5-Paw Dealers and earn the ability to display Kioti's exclusive 5-Paw logo at their dealership. The program was developed to ensure that Kioti Tractor customers receive a top quality buying experience and premier service when purchasing a Kioti tractor or UTV.
"Kioti grew from a culture where loyalty — be it business or personal — is a given. When our company makes a promise to deliver the best machine-owning experience you've ever had, that is what we intend to do," said Peter Dong Kyun Kim, chief executive officer and president of Daedong-USA, Inc. Kioti Tractor Division. "The Kioti 5-Paw program honors the dealerships that steadfastly deliver that promise to every customer. And this award is our way of letting them know how much they are valued in the Kioti family."
The Kioti 5-Paw Dealer Excellence Program was initiated in 2008 to recognize these exemplary dealerships and provide exclusive benefits to those dealers as a reward for their achievement. Each year a select number of dealerships in the Kioti network receive this certification, symbolizing a dedication to maintaining the standard of excellence that Kioti is known for.
For more info on Kioti products please, visit www.KIOTI.com.
Tags:
Kioti 5-Paw Dealer Excellence Program
,
KIOTI Tractor