Daedong Industrial Co. LTD. adds another milestone to its history with the 2013 launch of the new Daedong Tier 4 ECO Common Rail Diesel Engine. The newest engine is equipped to meet the requirements of Tier 4 compliance, which requires off-road diesel engines to reduce emissions into the environment. The Daedong Tier 4 ECO Engine was previewed at the National Farm Machinery Show in Louisville, Ky., in February 2013.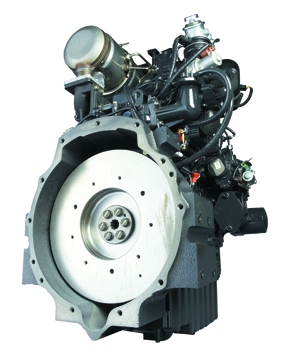 The Daedong Tier 4 ECO Engines are outfitted with common rail direct injection, cooled exhaust gas recirculation and diesel particulate filter (DPF), fulfilling and exceeding the requirements for the Tier 4 standard by 10 percent. Each engine also features a electronically controlled high-pressure common rail system (1,800 bar) with direct injection, optimized combustion chamber, cooled exhaust gas recirculation and DPF all contribute to fulfill the EPA Tier 4 Final and EEC Stage III B requirements.
"We are committed to continuing the legacy of the Daedong engine line with innovative technologies that achieve high environmental standards," said J.S. Kim, chairman, Daedong-USA Inc. and vice chairman, Daedong Industrial Co. of KIOTI. "The Tier 4 ECO Engines not only serve as a mark of the quality craftsmanship we put into our products, but reflect how we are serving the needs of the international community."
In preparation of the launch, the engines have been put through prolonged extreme conditions testing to determine high operation levels while still reaching compliance. Quality and performance tests conducted in the Alps at elevations of 6,561.7ft and -13°F showed that the engines indicated start up with optimal injection pressure, injection timing and fuel pressure in extreme climate and altitude tests. The Daedong Tier 4 ECO Engine endured prolonged exposure to extreme heat and elevation conditions under testing while still maintaining performance and reliability.
At the beginning of 2013 the implementation of Final Tier 4 legislation began to be enforced. The legislation required strict engine emissions regulations through North America on all off-road diesel engines that produces 75 hp (56Kw) or less. The legislation calls for the reduction of particulate matter, nitrogen oxides, hydrocarbons and carbon monoxide in engine emissions.
The Daedong engine line has long been a leader of innovative products. Since 1993, Daedong-USA, Inc. KIOTI Tractor Division, a wholly owned subsidiary of Daedong Industrial Co., Ltd., has been distributing KIOTI Tractors throughout North America equipped with these high-performance, fuel-efficient Daedong diesel engines.