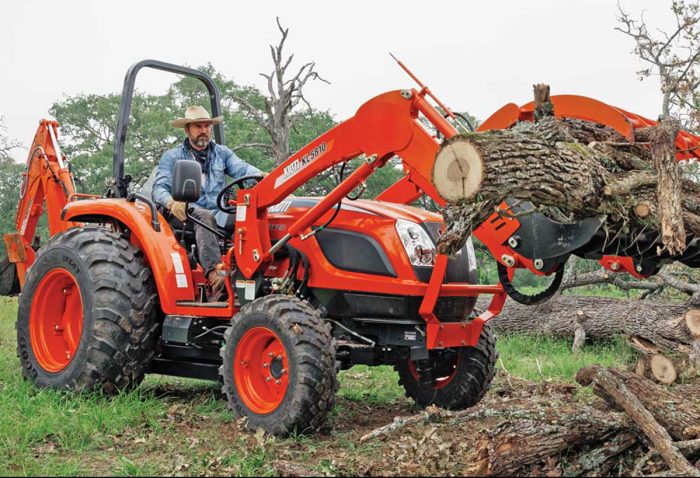 KIOTI Tractor, a division of Daedong-USA, Inc., recently awarded 73 dealers across North America with 5-Paw status, achieved through the 2022 5-Paw Dealer Excellence Program, the company's top customer experience honor. Launched 15 years ago, the 5-Paw Dealer Excellence Program recognizes exemplary KIOTI dealers who provide top-quality buying experiences and premier service to their customers.
"Our expansive dealer network plays a crucial role in the customer journey with the KIOTI brand, and we are grateful for their dedication," said Peter Dong-Kyun Kim, president and CEO of Daedong-USA, Inc. KIOTI Tractor Division. "These dealers demonstrate KIOTI's commitment to providing the highest level of service and enhancing the machine-owning experience for our customers."
To qualify for 5-Paw status, KIOTI dealers are assessed annually on their mastery of service, sales, operations, parts support, marketing, and customer relations. As a reward for their achievement, dealers who meet or exceed these qualifications receive exclusive benefits, as well as the right to use and display KIOTI's exclusive 5-Paw logo. This logo represents a dealer's dedication to outstanding ownership experience and top-level service for each customer who purchases a KIOTI tractor, utility vehicle or zero-turn-radius mower. A select number of dealers in the KIOTI network receive this distinction. Of all dealers across North America who achieved 5-Paw status, over 50 qualified as Certified 5-Paw Dealers and 20 qualified as Premier 5-Paw Dealers, which is the program's highest possible honor.
"Since its inception in 2008, the 5-Paw program has allowed us to celebrate dealers who exceed our customers' needs. Each of this year's honorees is deserving of this recognition, and we look forward to another great year together," Kim continued.
To learn more about KIOTI Tractor or to find your local dealer, visit kioti.com. 
We'd love to keep in touch! Check us out on Facebook, Twitter and LinkedIn!