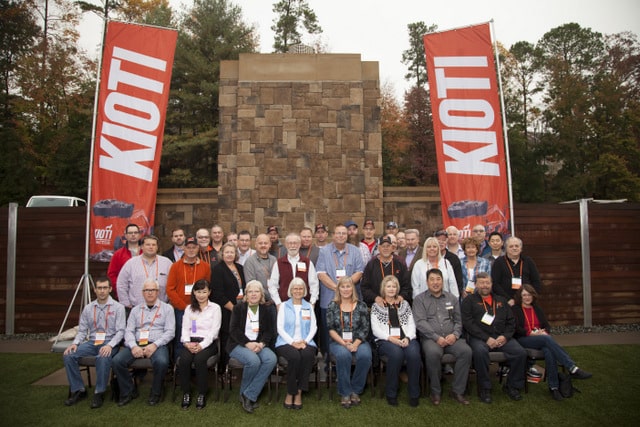 For a fourth time, KIOTI Tractor, a division of Daedong-USA, Inc., was recognized as a top performing manufacturer with Gold Level Status by the Equipment Dealers Association (EDA). The recognition is given to companies that receive exceptionally high ratings from dealers for their commitment to providing top quality products, parts, service and support to dealers in the United States and Canada.
"We are humbled to be acknowledged by our dealer network as a top manufacturer," said Peter Dong Kyun Kim, president and CEO of Daedong-USA, Inc. "KIOTI brings not only top-quality products and parts to our dealers, but also top-quality support so they have the tools they need to succeed. Our relationships with dealers are vital to our success, and we are honored they think so highly of KIOTI."
In its annual Dealer-Manufacturer Relations Survey, the EDA asked agricultural and outdoor power equipment dealers to rate the companies whose products they represent on 12 key categories ranging from product quality and availability to marketing and advertising support. Gold status is awarded to those companies who receive exemplary ratings from dealers in their manufacturing classifications.
For more info on Kioti, click this link. Really, what else are you doing?