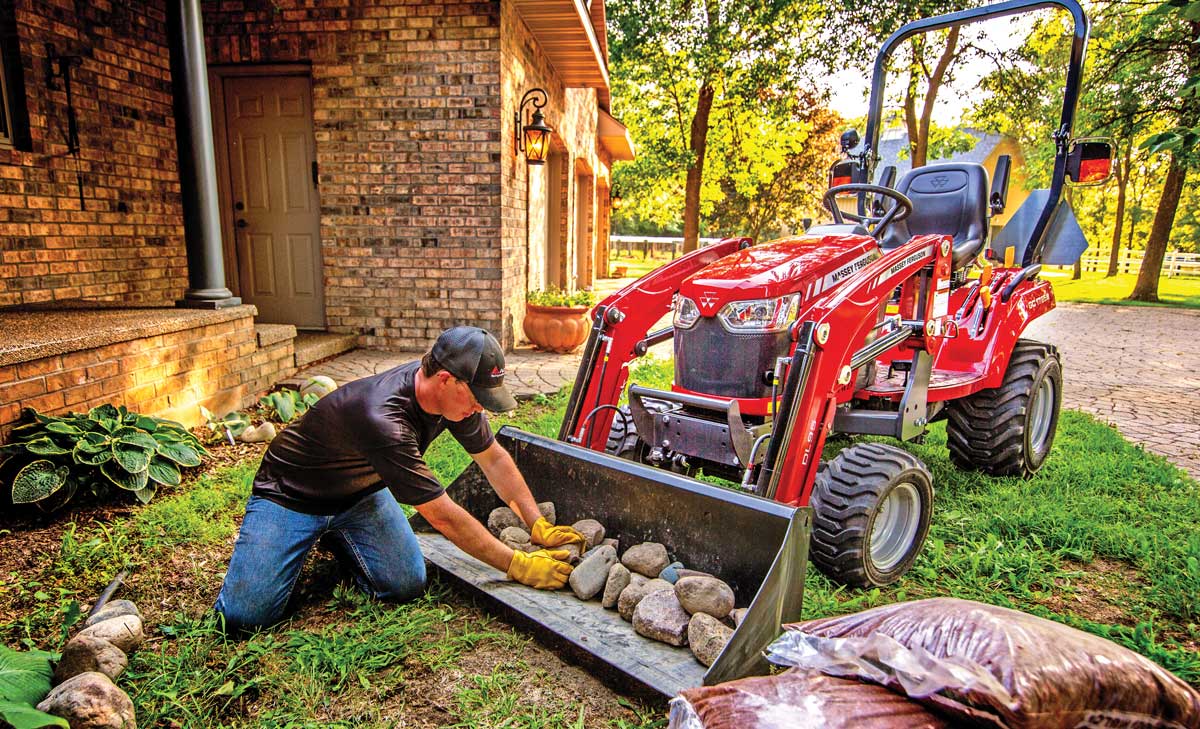 Tractors are quickly rolling off dealer lots these days, in a variety of sizes and for a variety of segments. Despite enormous difficulties last year, farm tractor and self-propelled combine unit sales finished 2020 with solid growth. U.S. total farm tractor sales rose 26.8 percent in December 2020 compared to 2019, according to data from the Association of Equipment Manufacturers (AEM). That double-digit growth trend has continued in 2021. U.S. total farm tractor sales rose 22.7 percent in April 2021 compared to 2020, according to AEM.
Compact tractors specifically are a big part of that growth. The mid-size 40- to 100-hp units were up 28.8 percent and the sub-40-hp class was up 20.8 percent in April 2021 compared to last year. Of course, that sub-40-hp segment did see a decline in year-over-year sales (falling 8.9 percent) in May, but that's been a small blip on an otherwise impressive growth trajectory for the smaller side of tractor purchases.
"The industry as a whole has seen an increase in small tractor sales, and that's really been driven by people being home," explained Darren Parker, marketing director for Massey Ferguson at AGCO. "There are a lot of to-do lists out there right now, and small tractors, even these 22-hp tractors, make those big jobs a lot easier. And they are a lot of fun to be honest with you, so we're seeing a lot of movement in our small ag segment. That's been driven by a strong housing market. We're seeing people move out of the cities and buy their first five acres, and the first thing they do after they get settled is buy their first tractor. It's been awesome to see."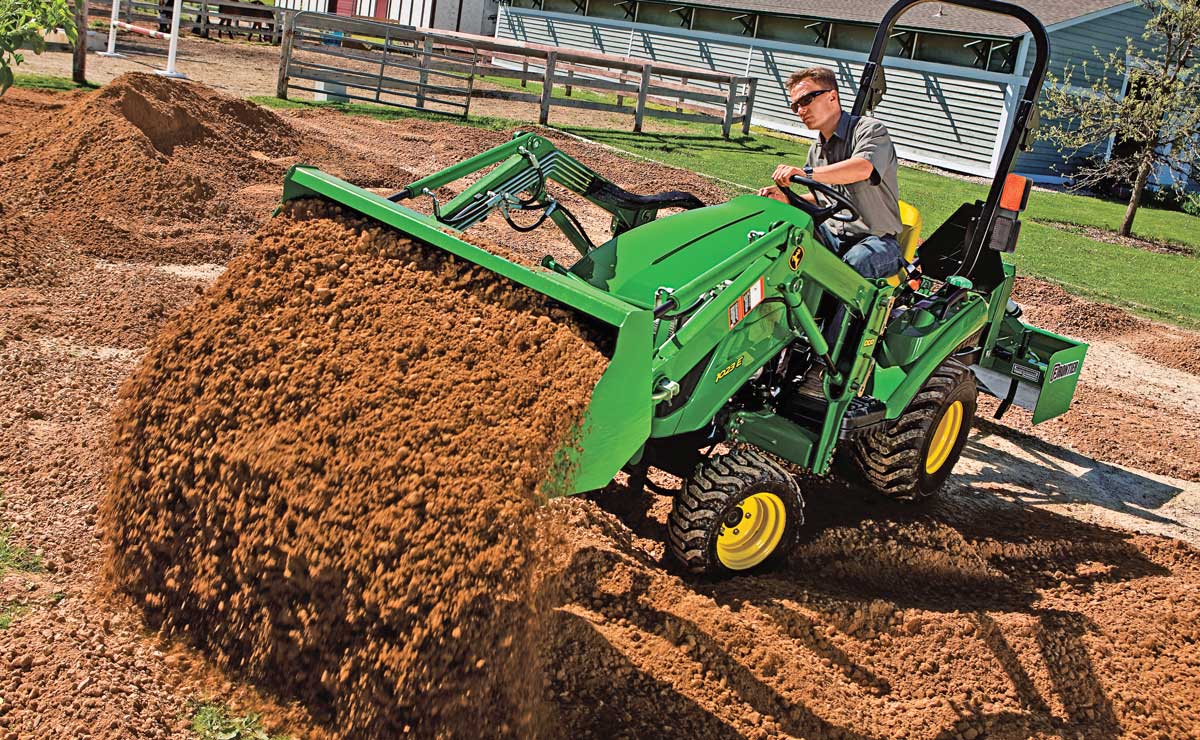 It's reminiscent of another migration. In the 1960s and '70s, people began to embrace more rural lifestyles and properties, yearning for more space and freedom outside of urban centers. That time-period launched the modern compact utility tractor movement (tractors that could, yes, farm on a smaller scale but were usually employed harnessing an arsenal of attachments to tackle a wide range of jobs around large estates). These tractors became the perfect complement for three- to seven-acre residential properties or hobby farms, tasked with doing a little of everything around the plot — mowing, digging, bucket work, snow removal, auguring, grooming, grading and beyond. Now, with our new Covid culture, people are eager for the country life once again.
"The pandemic has been an interesting aspect of how we've been getting more people wanting and buying tractors," said Parker. "We're seeing over this past year a lot more people buying what we call a fully-loaded package. It's the backhoe, the belly mower and the front-end loader, and that means it's a consumer on their acreage."
Massey Ferguson's newish 1800E and 2800E Series fit the bill (five models ranging from 24 to 57.3 engine hp). The 1800E models offer a Category I rear three-point hitch, while the 2800E models are equipped with a Cat I/II three-point hitch with up to 2,425 lbs of lift capacity, providing compatibility with dozens of implements, including the Massey Ferguson FL Series loaders and BH and CB backhoes, depending on the model. Third-function loader control enables the use of a wide array of skid steer attachments, such as root grapples and 4-in-1 buckets. A 540-rpm rear PTO is standard. Massey's E Series units also offer "high-capacity hydraulics" and provide the weight, muscle and traction to tackle work around the homestead or hobby farm, transporting round bales, skidding logs or moving heavy gravel, topsoil and other bulk materials.
These types of attachment-wielding utility tractors have been hard to keep on dealer lots. In the first four months of 2021, sales of mid-size (40-100 hp) and small tractors (sub-40 hp) in the U.S. were up by 33.7 percent and 21.7 percent, respectively, over the same period in 2020. And even while the sub-40-hp segment fell in May, it was still up a strong 26 percent year-to-date. That is slightly ahead of the overall farm tractor market and well over 2020 sales growth.
"We're operating in a very interesting market right now," said Curt Blades, senior VP of ag services for AEM. "For the last 12 months we've seen a dramatic rise in under-40-hp or small tractor sales in North America, both U.S. and Canada. This is due largely to a lot of the industries that have done very well during the pandemic, like luxury items or things that have to do with the home, and small tractors fall into that category as well. The reason they have been spiking is due to them largely going to the suburbs with larger lots to help homeowners haul rocks and dirt, work around trees and overall improve the property."
While compact utility tractors have become popular in the large acreage and residential segments, contractors and professionals have also realized the benefits of these more traditional tool carriers in small spaces around jobsites. Commercial landscape contractors have been using machines in mowing and design/build/install applications, and electrical contractors are using compact utility tractors for burying electrical cable and setting fiber-optic boxes.
A good example of a commercial-strength lineup would be John Deere's 4M Heavy-Duty Tractors, equipped with a category I/II hitch with telescoping draft links so customers can use one tractor across a broad range of implements and hitch specifications. The beastly 4M Heavy Duty is available in two output ratings, the 52-hp 4052M HD and the 66-hp 4066M HD, featuring John Deere's innovative three range eHydro transmission with Twin Touch pedals and other high tech like eThrottle, LoadMatch, MotionMatch and SpeedMatch systems along with automotive-style cruise control.
"These small utility tractors can be used for a variety of projects, making them an extremely versatile option across various industries, including commercial and other key trade industries," explained Mark Davey, go-to-market manager for compact utility tractors at John Deere. "Pros love the versatility of their tractors, which can be used for many applications, such as lawncare, landscaping, hauling, digging foundation, snow and dirt removal, livestock maintenance, food plots and much more. Even further, with dozens of attachments available for these units, there is a solution for just about any job."
Tractor Tech: Mark Davey, Go-to-Market Manager for Compact Utility Tractors, John Deere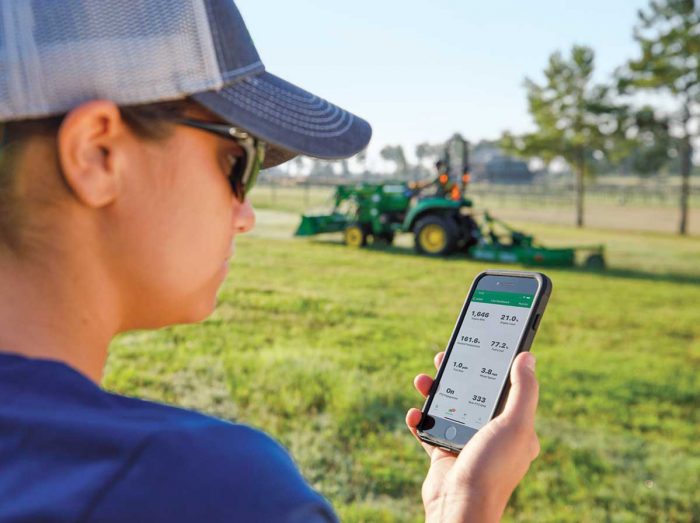 As unit technology evolves, so do the attachments fitted for these machines. Last year, John Deere announced the launch of the Mechanical Self-Leveling Loader (MSL) as an attachment option for the small tractor lineup. The MSL system allows the operator to maintain a level bucket or pallet position from the bottom of a lift to the top. This provides increased stability for the materials that are being lifted and reduces the potential for materials to fall back toward the tractor. In addition, MSL loaders provide an increase in lift capacity of up to 40 percent when compared with John Deere's non-self-leveling loaders, so operators can move more with every load.
In addition, tractor maintenance can be even further simplified through the new John Deere Smart Connector and TractorPlus App for compact utility tractors. The Smart Connector establishes a connection between the tractor and smartphone via Bluetooth technology for easy access to tractor information, like service intervals, diagnostic codes, fuel level, engine hours and maintenance information. The TractorPlus App provides owners with convenient access to key parts of their operator's manual, parts diagrams and more. Owners can also keep track of maintenance and service intervals for optimal machine performance and see diagnostic codes in an easy-to-read list.
Whether you're a large estate owner or a pro, choosing the right utility tractor involves a variety of choices: size, weight, power, brand, transmission, attachments, operator station, PTO, tires and way more. Just considering transmission systems, buyers can option out a gear, power shuttle, hydrostatic or CTV. Just considering gear transmissions alone, buyers can choose between sliding gear, collar shift, synchro or power shift. The point is there are tons of options (too many to list in this article). High-tech attachment systems, cab environments, impressive warranties, automated operational features and connection to the cloud are changing the experience of owning and operating a utility tractor. Visit compactquip.com for a whole host of compact tractor stories — from specific attachments to transmissions to maintenance. After that, visit a local dealer.
"We go from 22-hp all the way up to 400-hp tractors, so we can answer the needs of almost any end-user," said Parker. "We approach our dealers and our customers as straightforward, dependable partners, and we provide what you need to get the job done. Our passion has only increased as we see more people getting engaged in hobby farming and small acreage. It's exciting. Our dealers are working with these customers, teaching them how to maximize the use of their tractors."
Keith Gribbins is publisher of Compact Equipment.
Bobcat Partners with BMX Freestyle Athletes as Newest Brand Ambassadors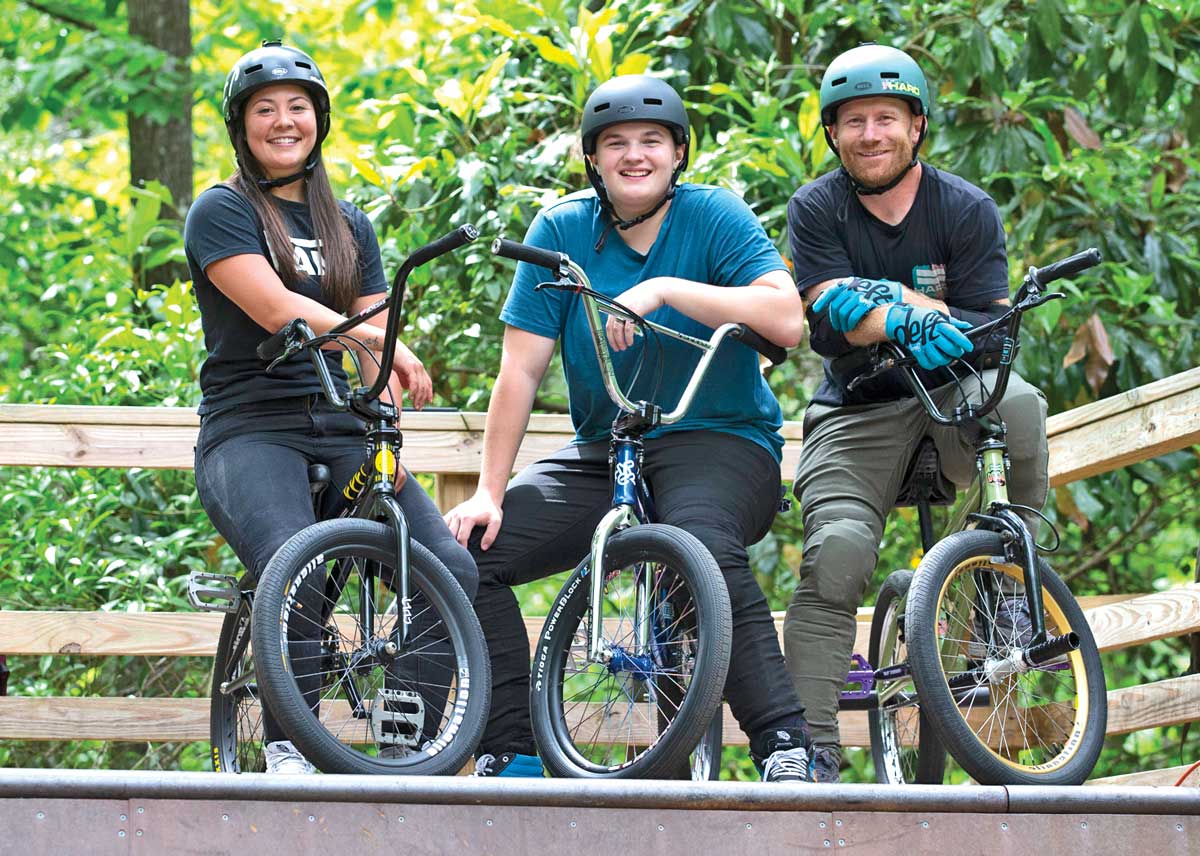 Bobcat Co. recently announced new brand partnerships with BMX legend Ryan Nyquist, along with stand-out BMX freestyle athletes Hannah Roberts and Perris Benegas. Coached by Ryan Nyquist, top BMX competitors Roberts and Benegas are expected to make headlines as they compete on the U.S. women's national team in the inaugural debut of BMX freestyle competition in Tokyo this summer. As the latest brand partners to join Bobcat's One Tough Team, Nyquist, Roberts and Benegas join pro quarterback Carson Wentz, professional bull rider Jess Lockwood and country music artist Justin Moore. Tags: Association of Equipment Manufacturers, Bobcat, John Deere, July August 2021 print issue, Massey Ferguson