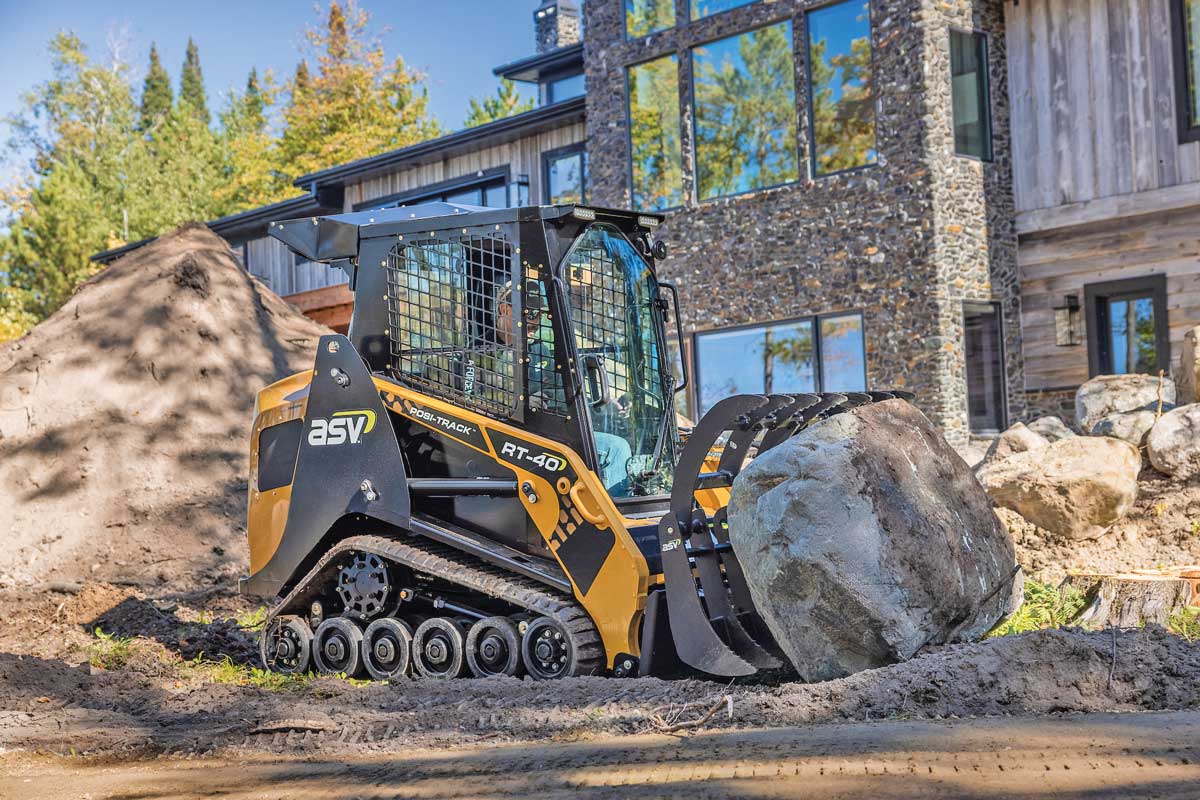 Most compact machinery does not require certification to operate, so anyone can rent or buy a compact track loader and just jump in and starting driving. Right? Wrong. First tip: It's called operating. Not driving. Second tip …
"Training new operators is very important on compact track loaders," says Luke Gribble, solutions marketing manager with John Deere. "To start with, even reviewing basics that enable a safer operation are important. Always have a seat belt on and ensure the latch bar is down when operating. Once the machine is started, get familiar with the machine and controls. Even running at a slower pace until you are up to speed is a great way to learn your surroundings. This also allows you to understand what features come with the machine that could impact your overall productivity when utilizing the machine to complete work."
Essential factors in CTL operation training will be both the dealer and the owner's manual. First off, your dealer can answer any questions. "ASV dealers can serve as a great resource for contractors on everything from training to troubleshooting," confirms Buck Storlie, ASV product manager. "ASV's website also has a variety of helpful resources to educate customers during the buying process such as price and build tools and videos of demos to see equipment in action."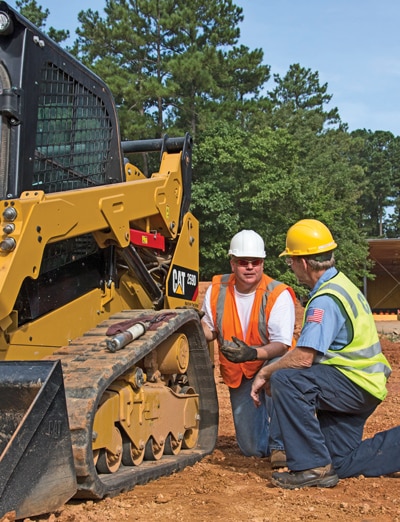 Dealers may also offer varying levels of actual compact track loader training. "Caterpillar offers multiple levels of both instructor led and virtual operator training courses. Go to Cat.com and search 'Operator Training' for more information," says Kevin Coleman, senior product application specialist at Cat. "Another good place to start to learn about your compact track loader is by reading the operator's manual that is included with every machine. It details safety information, control and switch descriptions, operating techniques and service information. The operator should then take some time to operate in a safe, open space to become familiar with the machine and its controls."
Next tip: Understand the machine's capabilities. What is its lift capacity? What is its lift height? Is it a radial- or vertical-style boom configuration? What's the tip load (the max weight it can carry with a front-loading attachment without tipping)? What is its operating weight for towing? What is its auxiliary hydraulic horsepower to the attachment (both its gpm and psi)? Then, understand how the controls work and the various machine settings. What's the operating pattern: hand and foot, ISO or electro-hydraulic/EH? If there's a control monitor, learn to navigate it (security, languages, machine vitals) and understand the varying technologies accessible through it (attachment sensitivity settings, driver response settings and automation like return to dig or parallel lift). Also, is there a backup camera? It definitely helps when operating. Then, learn how to attach and detach attachments and hoses. Having a friend always helps.
Compact track loaders are the most popular category of compact equipment in America. Learn why with loads of track loader features right here.
"One of the best ideas for a new operator is to be paired with an experienced operator who can teach them the safest and most efficient ways of doing things," says Steve Marsh, construction equipment business development manager for Kubota Tractor Corp.'s Northern Division. "My best recommendation for a new training operator is to take as much seat time as possible to allow yourself to build muscle memory. They should always log their hours because, before they know it, others will be asking them for tips."
Before beginning a project, survey the jobsite. Look for potential dangers such as underground or overhead utility lines, narrow roadways, sensitive ground conditions or hilly terrain. Use barrier tape, traffic cones or gates to keep other individuals and equipment out of the work area. Equally important before starting is a maintenance walk-around of the compact track loader. Clean the machine. Check the track tension. Grease the zerks. Inspect linkages. Top off fuel and DEF. Another important thing to remember: This is a CTL and not a skid steer.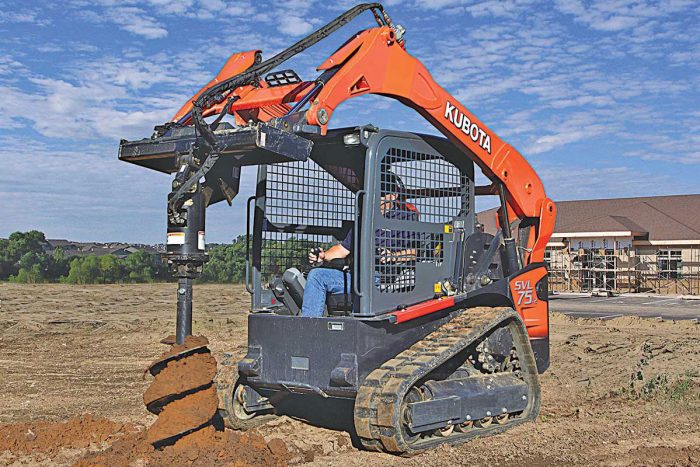 "Sometimes, crew members are more familiar with other types of equipment, and they may adapt the way they operate those machines to a track loader," says Lee Padgett, product manager at Takeuchi-US. "However, track loaders require a different approach in some ways. For example, when you're operating a skid steer, it's possible to apply enough pressure downward on the bucket to raise the front tires off the ground. On track loaders, this technique tends to spin the track, which can cause premature wear of the track and rear rollers. Taking wide turns instead of operating the machine like a skid steer and turning around right on the spot will help minimize undercarriage wear and disturbance to the surface under the machine. In sloped conditions, it's important to drive up and down the slope, not across it, to avoid unnecessary wear to undercarriage components. Going across a slope puts side loads on the machine's tracks, rollers and idlers."
Top of the list of actual operation tips is to always keep the load low when traveling. The higher it is, the easier it is for the CTL to tip. Speaking of tipping over, operators need to know the machine's emergency exit (back window or maybe a hatch on the roof?) in case something goes wrong.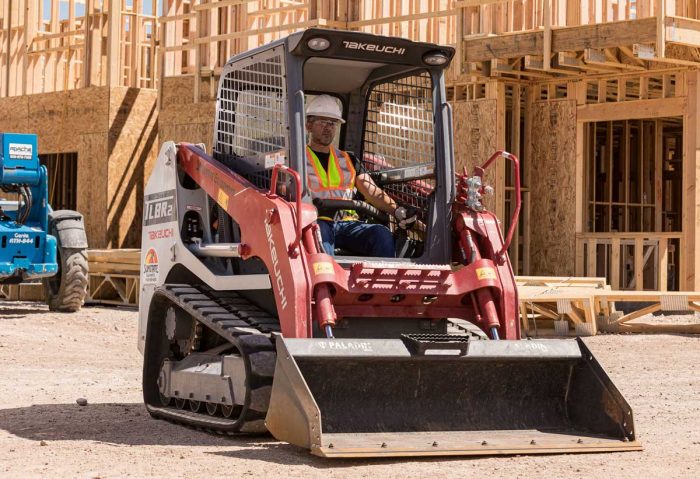 "For best stability, keep the heavy end of the CTL uphill since when there is no load, the rear of the machine is heavier, making the machine more stable," advises Gribble. "Also, anytime that there is a significant amount of track off the ground, go slowly to minimize the impact after the breakover point is reached. When operating, cross over obstructions at an angle, ease up to the breakover point, balance slowly on the obstruction and ease down to minimize the impact. On gradual slopes, work parallel to the slope. On steep slopes, work diagonally starting from the base, working upwards."
There's so much more to CTL training — from various attachment tips to techniques like stock piling and truck dumping — that I can't fit into this article. So, please visit this link where we have several articles on compact track loader operation, rental, purchase, maintenance and beyond.
Keith Gribbins is the publisher of Compact Equipment.
CTL Simulator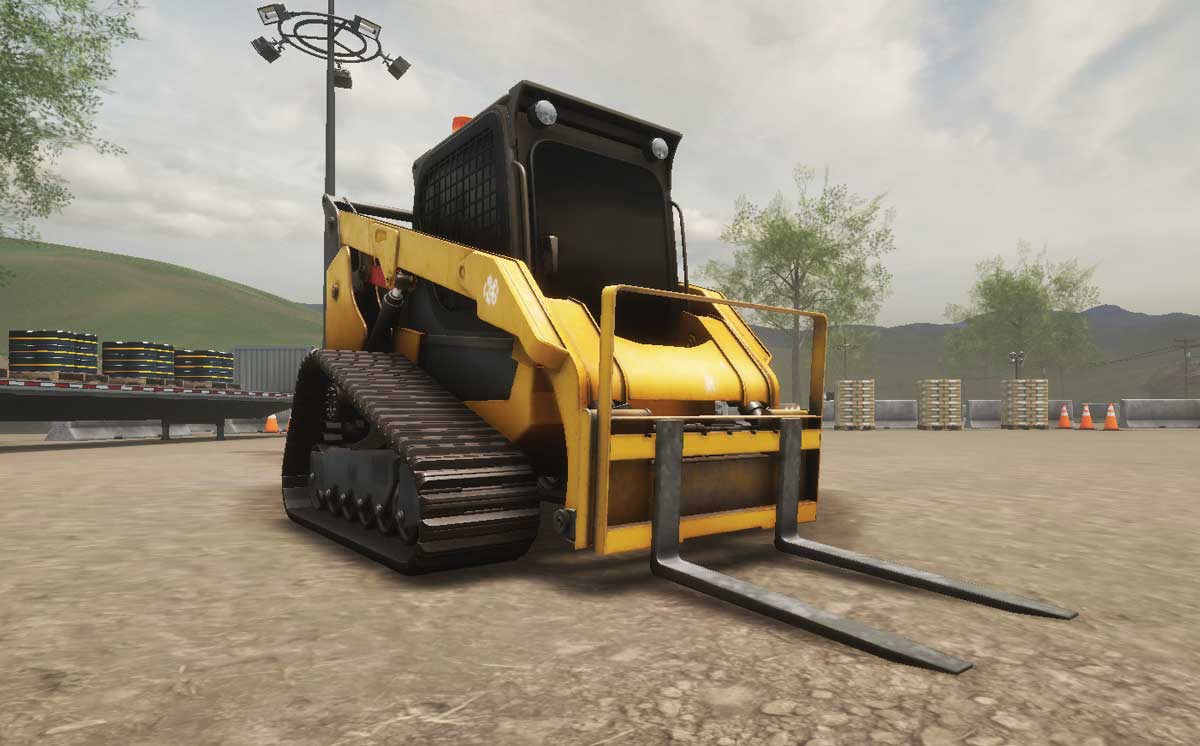 CM Labs Simulations, developer of Vortex training simulators, has introduced a Compact Track Loader (CTL) Simulator Training Pack, running on three different hardware platforms: the motion-enabled Vortex Edge Max, the fully immersive Vortex Advantage and the desktop Vortex Edge Plus. "Our CTL simulation training is the only simulator on the market that accurately replicates machine stability, providing real-world training opportunities to help reduce the risk of accidents," says Christa Fairchild, product marketing manager of construction at CM Labs. The Compact Track Loader Simulator Training Pack features progressive learning exercises: controls familiarization; trailer loading and unloading; load handling; stockpiling; live attachment change (bucket and fork attachments); excavating and grading; truck loading; a skills challenge; and a sandbox. The learning program is broken down into five separate exercises. Most folks can complete the program in 15 to 30 minutes each, but the open world of the sandbox has no time limits. For more info, visit cm-labs.com.