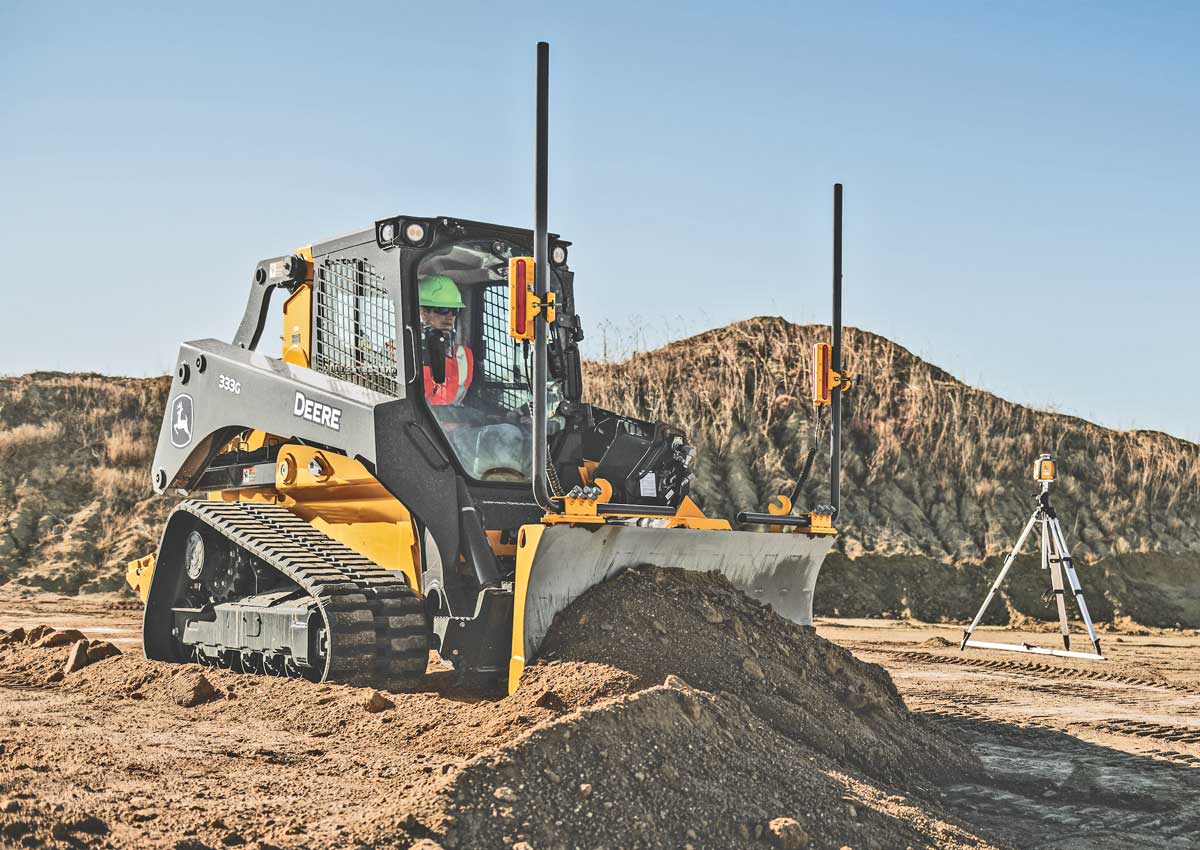 Skid steers were always sophisticated. From the beginning, this category of construction equipment was engineered as a chameleon, with the ability to quickly switch attachments and applications with its advanced hydraulic system and zero-turn maneuverability. As the decades past, more and more technology would be integrated into these compact loader tool carriers — tracks and undercarriages, attachment automation, telematics, backup cameras, LCD screens, heated seats and ever onward. Today, skid steers and their popular compact track loader cousins are highly engineered pieces of equipment. In fact, these units now come with so many dang cool features, it's hard to keep track of them all. No worries. We're here to help. The CE crew reached out to some of the top minds in the skid steer and track loader industry to track down all the important terms you'll need to know to sound like a technology pro next time you decide to talk shop. Let's start with…
Attachment Coupling System
Manufacturers of skid steers and compact track loaders have mainly settled on the same attaching style that uses a plate and two wedge pins that hold the attachments to the plate. These pins or pawls can be activated manually (operator must leave the seat) or powered (operator can perform the task from the seat). This coupling system being more "universal" can allow for a wide variety of attachments to be coupled and used by skid steers or compact track loaders. From buckets and pallet forks to trenchers and brooms, these attachments are what make the skid steer or compact track loader useful. Keep in mind the size of machine being used and matching the correct size of attachments to use on the machine. Material type and density for carrying attachments and hydraulic power requirements for powered attachments are also critical to proper matching to machine. — Doug Laufenberg, sales and marketing manager, John Deere
Auxiliary Hydraulic System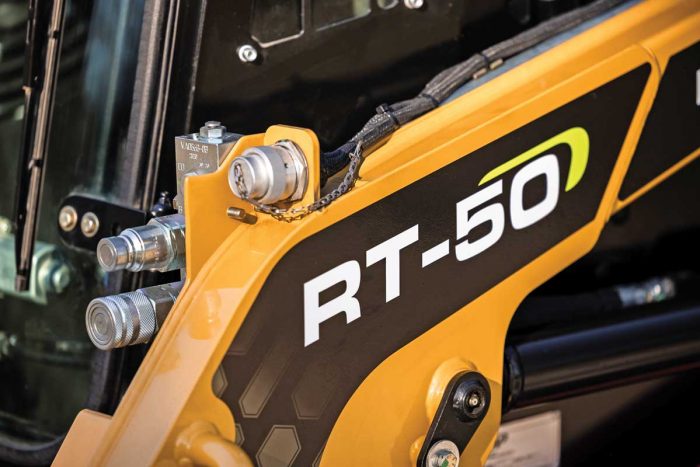 When someone's discussing a skid steer's or track loader's auxiliary hydraulic system, they are describing the pressurized hydraulic oil that is being used to power the attachment. Get in depth on how the entire hydraulic system works on page 30. Skid steers and track loaders can utilize a variety of attachments — simple non-hydro mechanical implements like buckets or forks or high-flow tools like planers and brush cutters. Each attachment is its own research project, but you can start off by matching a unit's auxiliary hydraulics to the implement. The main specs are hydraulic pressure (psi) and flow rate (gpm), and units can come with standard- or high-flow auxiliary hydraulic options. Standard-flow skid steers and CTLs ranges between 11 and 30 gpm (3,000 to 3,500 psi), while high-flow units range between 30 and 50 gpm (4,000 to 5,000 psi). Some brands today even offer "super" or "enhanced" auxiliary hydraulics, although these are typically just powerful high-flow machines. — Keith Gribbins, publisher, Compact Equipment
Dual Self-Leveling
Lifting, loading and handling material is a core function for a skid steer or compact track loader. A dual self-leveling system can help ensure optimum material retention and control whether loading material into a truck or handling palletized products. A dual self-leveling system uses electronic sensors to monitor the attachment position and automatically adjust the attachment position to remain level whether the operator is lifting the loader arms or lowering the loader arms. This is accomplished without requiring the operator to make manual adjustments while either lifting or lowering. A dual self-leveling system ensures optimum material retention and control whether loading material into a truck or handling palletized products. — Kevin Coleman, senior product application specialist, Cat
Controls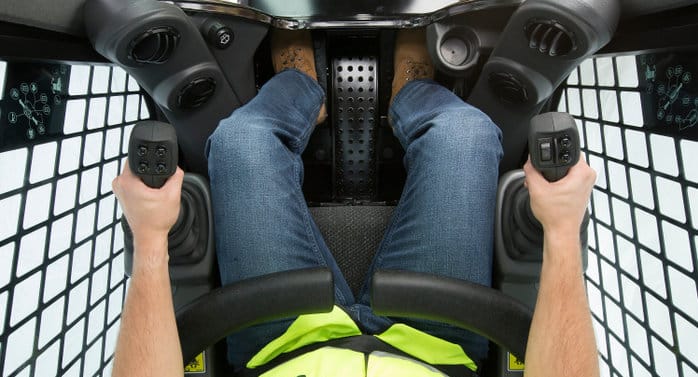 On skid steers and CTLs, there are three primary types of controls: electro-hydraulic and pilot-hydraulic — both of which are available in two operating patterns: H and ISO — and finally mechanical controls. Each manufacturer treats controls differently and calls them different things, but each generally provides some combination of the following: joystick controls and hand and foot controls. Mechanical controls rely on the physical movement of the controls to manipulate valves that determine flow and the direction of that flow. Pilot controls use low pressure hydraulics to shift the valves spools. Finally electro-hydraulic controls rely on wires and sensors to achieve those same capabilities and offer some adjustment in how those controls respond. The two operating patterns engaged through these joystick controls are H and ISO. With H, direction is determined by pushing both left and right joysticks forward and back, and then the left handle controls boom lift while the right handle controls the tilt of the attachment. In ISO, the left joystick controls all drive functions, while the right joystick controls boom and bucket function. The two systems behind the joysticks electro-hydraulic and pilot-hydraulic each offer attractive attributes. Electro-hydraulic systems allow operators to adjust the response rates and switch patterns, while pilot controls deliver load feedback through the pilot lines and offer simpler problem diagnosis. Still an option but fading in popularity, hand and foot controls operate much like the H pattern. The drive direction is controlled by pushing the handles forward, back, left and right, but boom lift and bucket functions are controlled with foot pedals. — Nathan Ryan, global product manager, Manitou
Compact track loaders are the most popular category of compact equipment in America. Learn why with loads of track loader features right here.
Creep Mode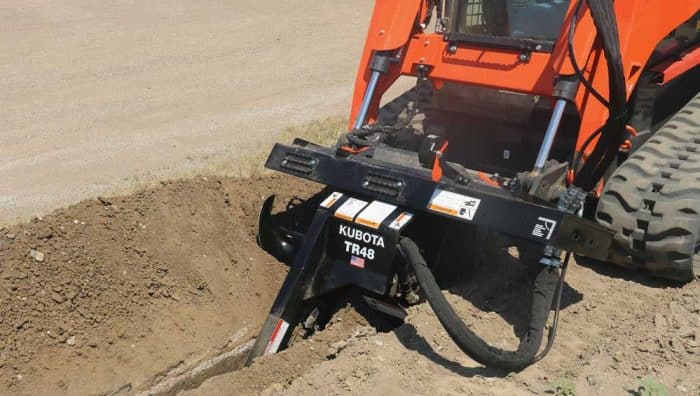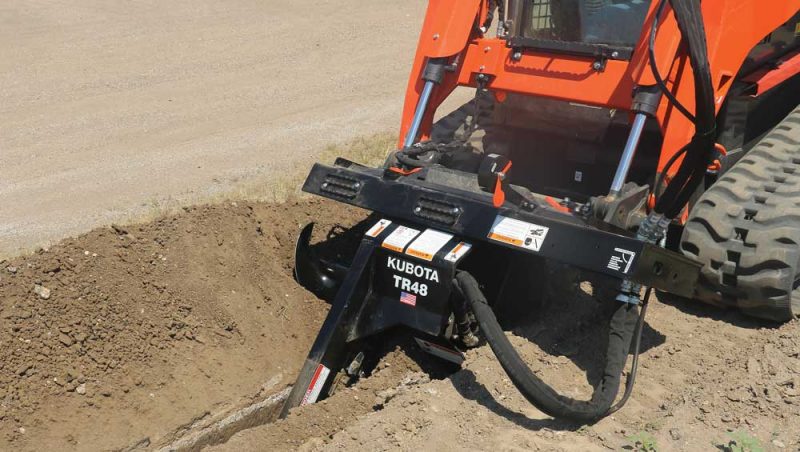 Whether traveling in reverse to dig a trench or forward to operate a cold planer or road saw, skid steer and track loader operators must often move at slow, controlled speeds to perform the task at hand. Before the introduction of a creep function, operators were required to control their progress manually, which can be challenging to manage these slow speeds by feathering a joystick. The creep mode function was introduced to systematically operate the skid steer or track loader at a pace matched to the production requirements of the attachment. — Jerry Corder, product manager, construction equipment, Kubota
Engine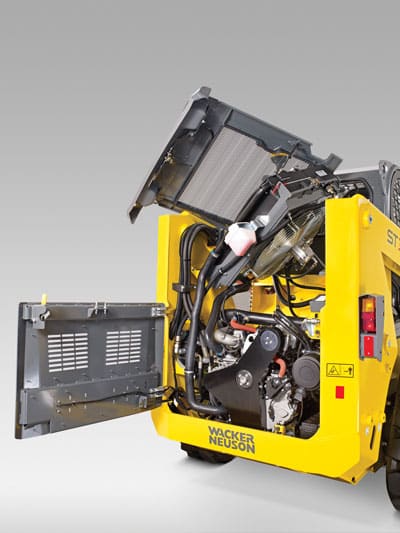 The diesel engine of the compact track loader or skid steer is the heart of the machine, powering the hydraulic system, which is what controls a unit's force, movement and attachment usage. These are diesel engines ranging from 20 to 130+ hp and above. New machines are now sold with clean and quiet diesels that adhere to EPA-mandated Tier 4 Final engine regulations, engineered with aftertreatment technologies that sport names like exhaust gas recirculation (EGR), selective catalytic reduction (SCR), diesel particulate filters (DPFs) and diesel exhaust fluid (DEF). Each manufacturer applies these and other aftertreatment technologies to various power bandwidths, depending on the emissions regulations of each country. Machines under 75 hp do not typically require the use of DEF. Diesels under 25 hp will not need aftertreatment at all. Today these are electronically-controlled engines, taking skid steers and CTLs to new levels of power, efficiency, automation and connection to the cloud. — Keith Gribbins, publisher, Compact Equipment
Grade Control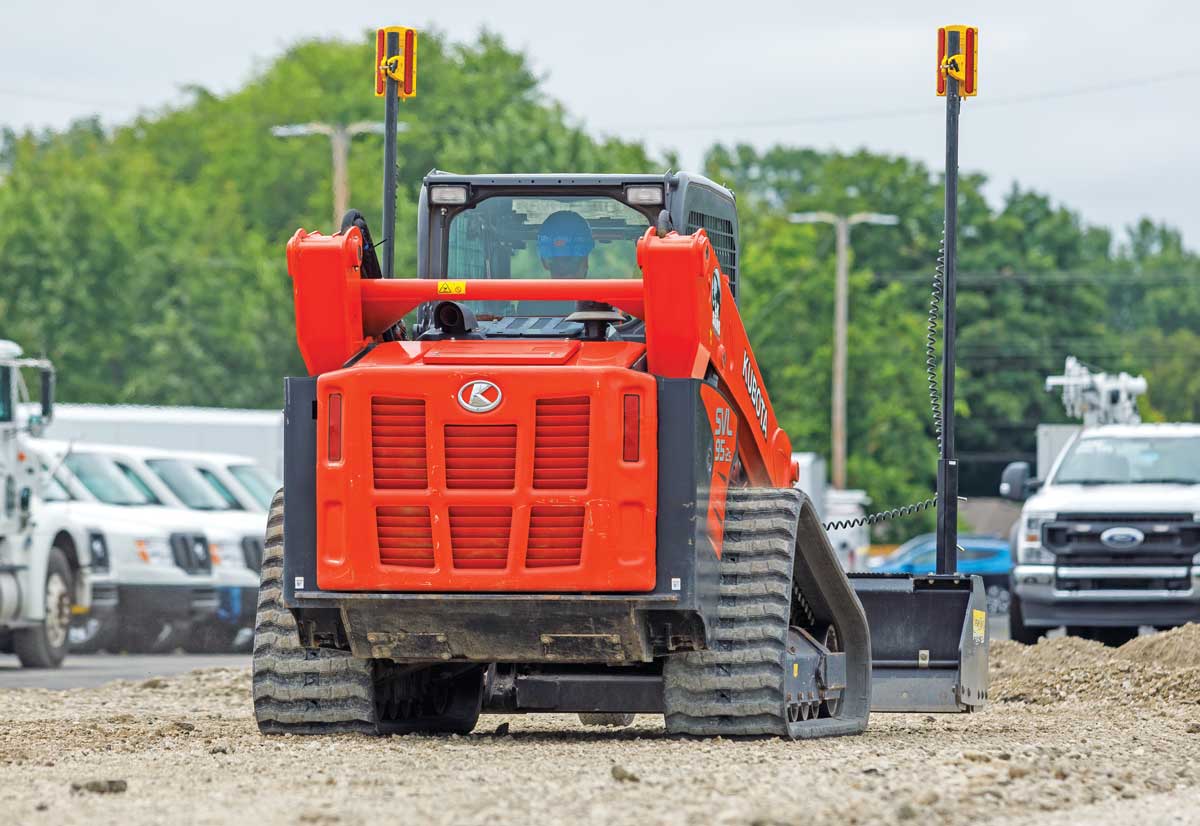 First off, folks will pretty much use the terms "grade control" and "machine control" interchangeably. Both terms mean an earthmoving machine is being controlled by technology, not the operator. For a skid steer or track loader (the latter is often preferred in grade control apps), electronic technology drives the machine's hydraulic system to adjust a dozer blade or box blade attachment to produce a desired grade more quickly and accurately than an operator can do. Grade control technologies vary. They may include rotating lasers, sonic tech, satellite GPS or a robotic total station. On the machine, the set up may require masts off the attachment or maybe a new monitor outside the cab. Grade control is divided into two groupings: 2D (two-dimensional) and 3D (three-dimensional). 2D grading is essentially a flat surface. The plane of the flat surface can be perfectly level or tipped in either one or two of its side axis to create a slope. While the plane can be sloped in either one or two axis, the table's "top" will always remain flat. 2D machine control is generally simpler to learn and use and less expensive than 3D. 3D grading builds on the basics of 2D grade elevation, then adds cross-slope calculations to achieve the third dimension. 3D grade control uses forms of GPS satellite technology or robotic total station tech to achieve the grade, while importing the use of 3D designs. — Keith Gribbins, publisher, Compact Equipment
Lighting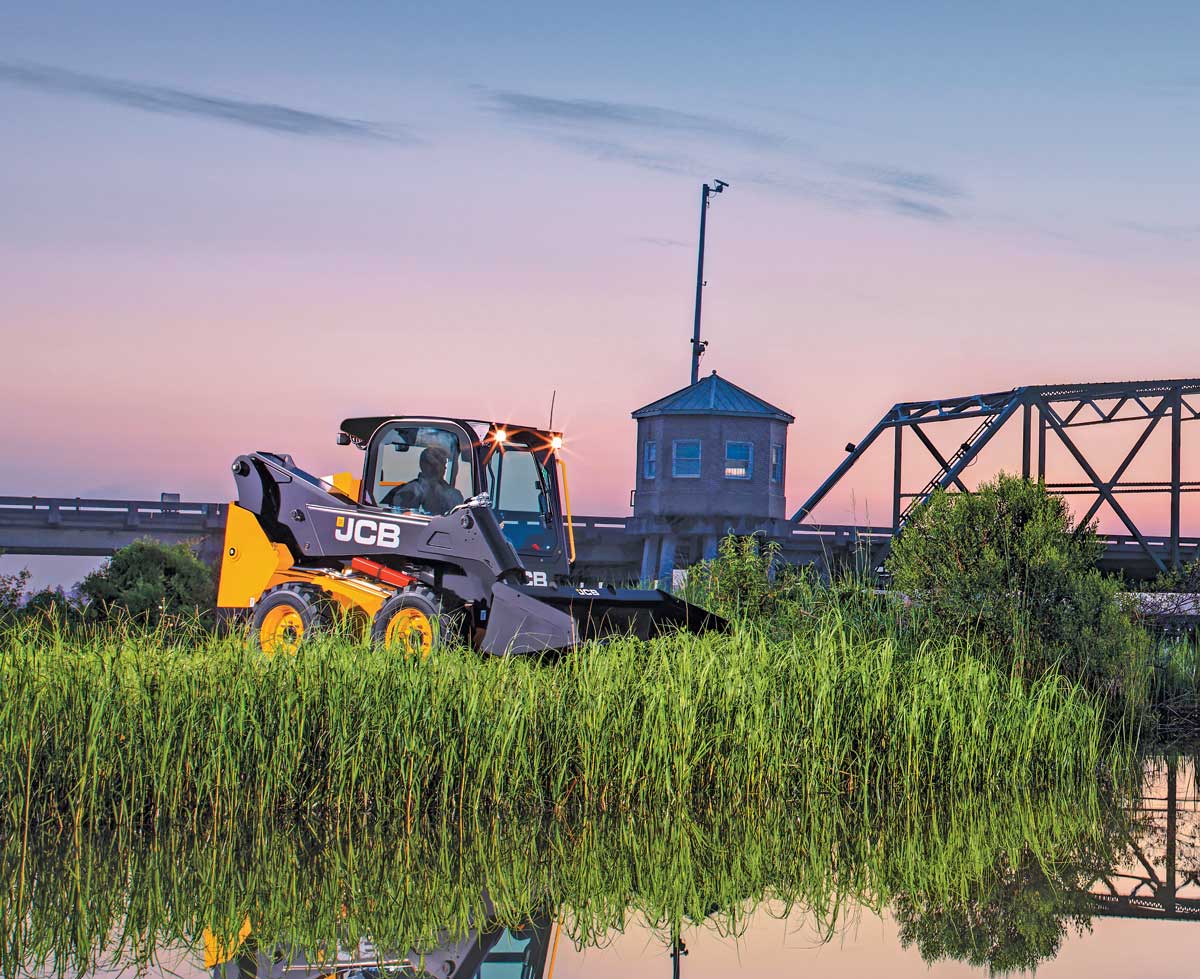 Proper lighting increases the safety of your skid steer operator as well as others on your worksite. When searching for your ideal skid steer, one lesser considered area to discuss with your dealer is which lights come as standard versus optional for your machine. Specifically, lighting options that you should discuss with your dealer include interior or cabin lights, a rear work light and front work lights. Interior lights are affixed inside your cab and provide illumination for the operator. Rear work lights increase the operator's visibility when moving in reverse and are mounted to the back of your cab. Front work lights mount to the top of your cab and the boom to provide lighting for forward movement as well as for the job at hand. — Ethan Clowes, product manager, skid steer, compact track loaders and backhoe loaders, JCB
Operator Station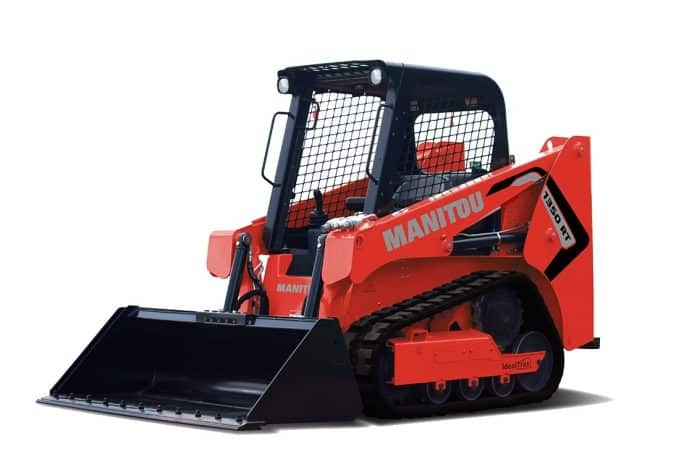 The operator station is the command center for controlling and operating your skid steer or compact track loader, and it has become a real focus point for manufacturers over the last several years for a variety of different reasons; one being operators are harder to retain with the labor shortages. A loader can come with a simple, open-air rollover protection system called a ROPS or it can come with an enclosed cab. Cabs can come with a number of different entry systems, including swing-out doors, rollup doors or foldup doors. These cabs can be decked out with heat and air conditioning, Bluetooth speaker systems and wide range of tech at your fingertips. LCD touchscreen digital displays are now the control centers of the most high-tech skid steers and track loaders. Through these sophisticated control panels, operators can access maintenance vitals, automation features, security measures and a variety of languages. A backup camera can be integrated into these digital displays. Don't forget about the seat. You could go cheap with a simple cloth sitter or maybe consider that heated air-ride option for those long, cold days in the cab. — Nathan Ryan, global product manager, Manitou
We'd love to keep in touch! Check us out on Facebook, Twitter and LinkedIn!
Radial and Vertical Lift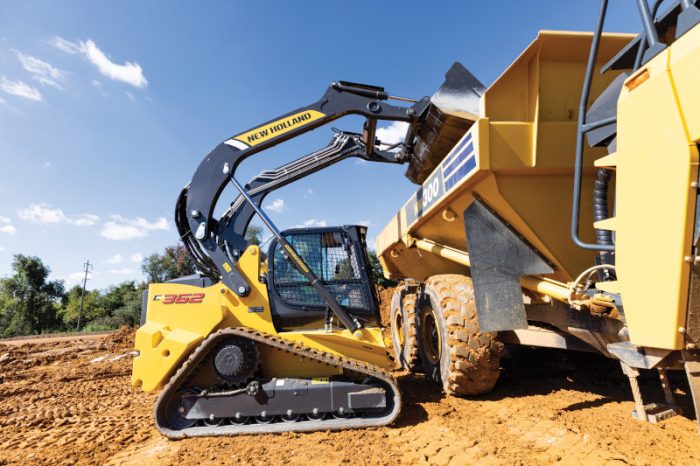 Radial-arm skid steers are especially productive in excavating, grading and digging operations. The radial version is the simpler design that aids more in excavation jobs where there is little need to lift loads beyond the height of the skid steer itself. The radial option keeps it simple for hydraulic arms. The radial lift, as the name implies, follows a curved path as it moves. With fewer pivot points, the radial design tends to be more durable than the vertical design. The vertical design almost follows a straight line; some see a very vertical S-shaped path. With such a design, it is able to go easier and higher over the roof. So, this option is to be considered when, instead of excavating, the more frequent action is to place the load up high on trucks or other targets. Also pallet work is where vertical lift finds its specialty to deliver with confidence. Models with either design are good. It is a matter of the end-user having an idea of which activity is the one that will be more frequent. — Laurencio Ronquillo, marketing manager, construction segment, New Holland Construction
Rated Operating Capacity or ROC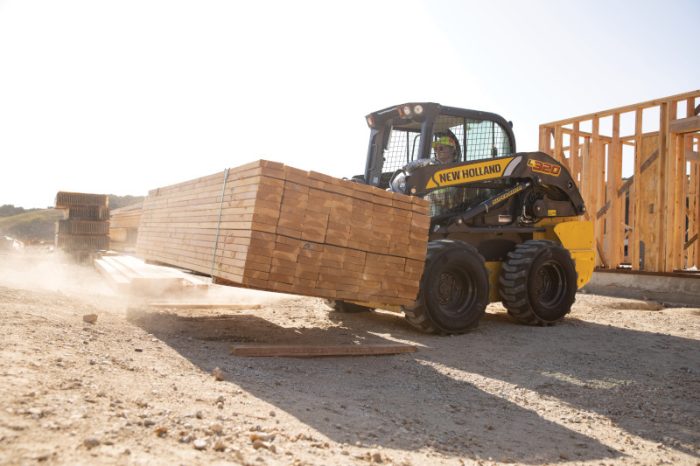 This is a term, that while it has to do with tipping load, they are not the same. Rated operating capacity is the load that the equipment can pick up and operate without flipping or nose-diving. The number that a manufacturer provided will vary depending on the conditions where the machine is operating, and different materials or objects will require more careful operation. For example, such numbers can be different if the attachment used is long forks, as these allow the center of gravity of the load to be further out from the machine. Rated operating capacity can be half of the tipping load. The tipping load is the weight the loader can handle on level ground with the arms fully extended before it tips forward. Different models will have different ROCs and tipping loads, based on design and weight of the model. — Ryan Anderson, light construction product marketing manager, New Holland Construction
Remote Control Operation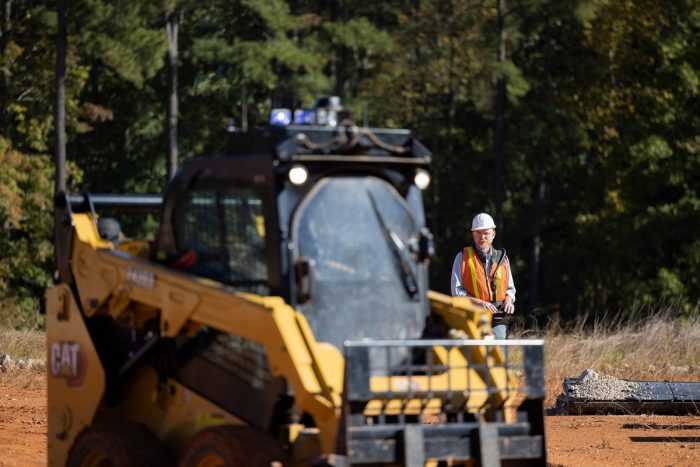 Remote control operation of both skid steers and compact track loader is possible today, depending on the manufacturer. Operator safety and comfort are the primary reasons for the use of remote technology on compact loaders. Think of an applications like stevedoring — the loading and unloading of cargo ships — which lends itself to skid steer remote control operations. A lot of these systems (there aren't a ton) are just plug and play, connecting to the units CAN bus system. Last January, Caterpillar announced the expansion of its Cat Command for Loading remote system to its D3-Series skid steers and track loaders. A dealer-installed field kit makes any Cat D3 skid steer or compact track loader model Command-ready, allowing it to be operated comfortably from a safe location when the machine is working in hazardous environments. There is both a line-of-sight system with a wireless receiver and a non-line-of-sight system operated via a command station. Bobcat also offers a line-of-site remote control system and its Bobcat MaxControl Remote Operation module, which is an iOS app for iPhones. So yeah, it is possible to operator your CTL with your phone. — Keith Gribbins, publisher, Compact Equipment
Return to Dig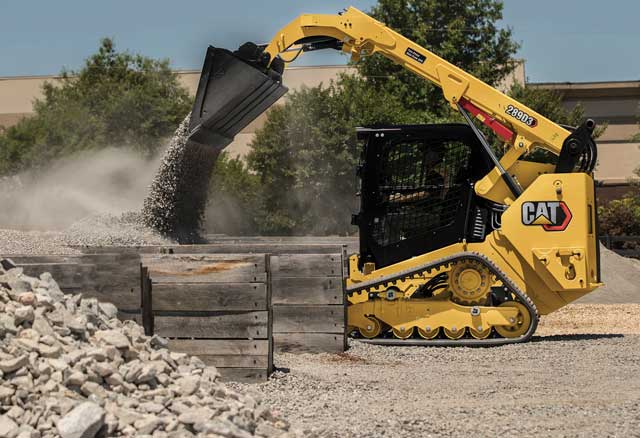 When loading a truck with material, the operator has to use many functions to complete a cycle, including moving forward, moving in reverse, lifting, lowering, bucket dump and bucket tilt back. This application requires the lowering of the loader arms and the leveling of the bucket when moving away from the truck to return to the pile of material to make another loading pass. The return-to-dig feature uses electronics to allow an operator to automate the returning of the loader arms to the lowered position and also return the attachment (bucket) to an operator selected angle for applications such as loading material into a truck. This allows operators to focus on other aspects of the work cycle instead of managing loader functions, resulting in peak productivity, especially in truck loading and material handling applications. — Kevin Coleman, senior product application specialist, Cat
Reversing Camera
Skid steers and compact track loaders are often operated in conditions that require frequent reversing. Initially, operators had to look over their shoulders or use rearview mirrors to see what was behind them, but the view from skid steer and track loader cabs is generally blocked by cab supports, the engine, loader arms and other similar obstructions. An externally mounted camera with an in-cab display improves rearward vision dramatically, enabling the operator to back up and avoid colliding with structures, other equipment and other similar obstacles that would endanger the operator and those around them. — Jerry Corder, product manager, construction equipment, Kubota
I hate to be the bearer of bad news, but sometimes you can't have it all… unless you rent. From finding the right dealer to scoring the perfect rental machine, we have you covered!
Reversing Fan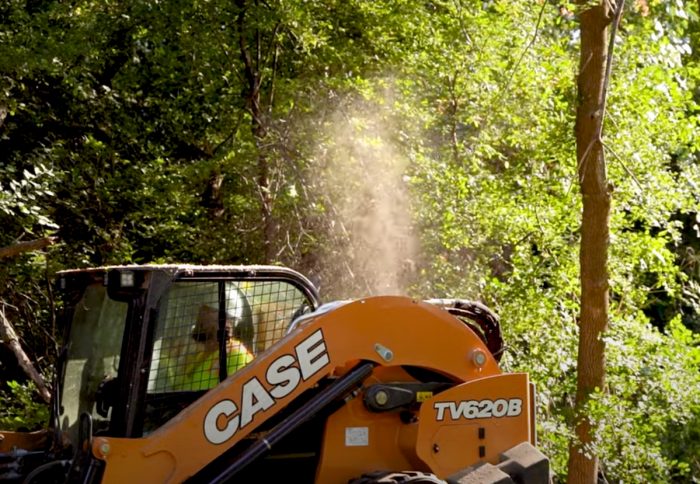 Hydraulically reversing fans are made available either as optional or standard equipment and serve two important rolls: minimizing the amount of material and debris that gathers in and around the engine compartment and ultimately reducing engine compartment temperatures by removing blockages and encouraging greater air flow. When the ambient air temperature is low and cooling requirements are at a minimum, the fan will call for less hydraulic flow to drive it which in turn saves fuel compared to a fixed drive mechanical fan. These fans can be set to run automatically and at intervals that make the most sense to your operation, or they can by triggered manually by a button within the cab. — Jeff Jacobsmeyer, product manager, Case
Ride Control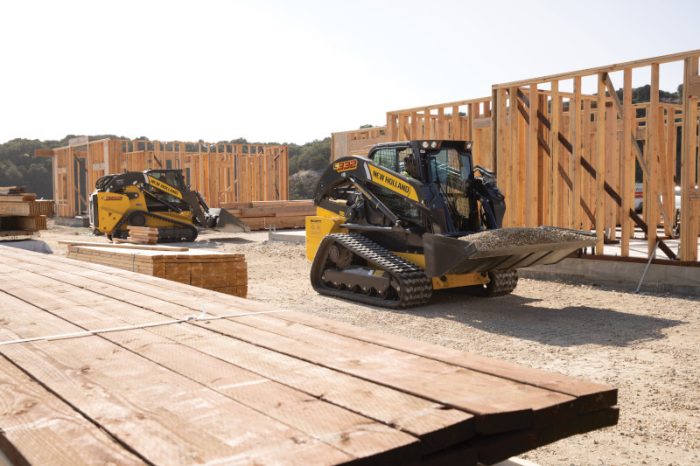 As the name implies, it is exactly that. The operator gets to set control functions for the ride. It is an on/off function, and there can be a variety of them. One of them is automatic ride control, where if the arm senses pressure, ride control comes on so there is a smoother ride and the volume of spilled materials is reduced. Or, it will allow a faster travel speed and increased productivity. Depending on the load, when ride control is not activated, the rear wheels can come off the ground causing further spillage. During activation speed, the ride control will enhance operator comfort and maximize material retention, and when it deactivates it will maximize digging performance and material replacement. — Laurencio Ronquillo, marketing manager, construction segment, New Holland Construction
Suspension Undercarriage
As opposed to rigid-mounted undercarriages — seen on many manufacturers' compact track loaders — some manufacturers offer suspended versions. Both have pros and cons, depending on the application and desired comfort level. Some manufacturers offer variations or combinations of both. Rigid-mounted systems have little-to-no suspension, which means bumps get transferred easier to the machine. Because of the simpler design and few moving parts, this style of machine tends to cost less upfront than suspended systems. Full suspension systems absorb much of the vibration before it gets to the operator or the attachment. This means less material loss and wear, plus faster speeds over rough terrain. Variations of suspended systems each provide a different level of performance. Single-level suspension systems include torsion axles and standard bogie wheels, offering a base level of suspension. The most advanced option is a dual-level system that features independent torsion axles between the undercarriage and machine, as well as bogie wheels that flex with the track. — Buck Storlie, product manager, ASV Holdings Inc.
Telematics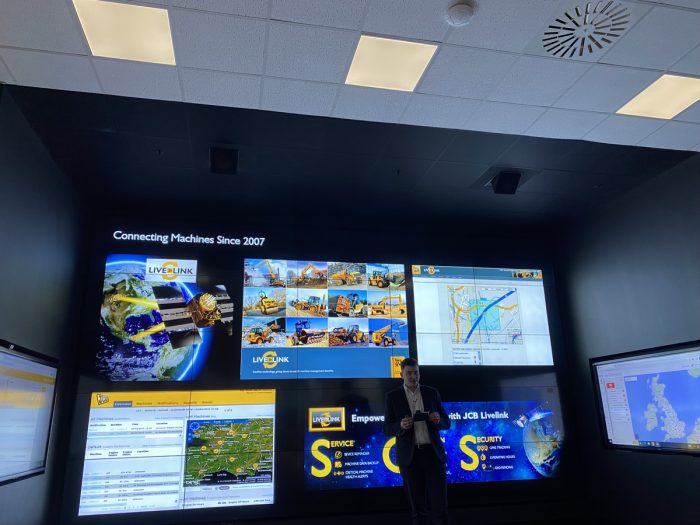 For skid steer/track loader owners, telematics makes life much easier by providing machine data at your fingertips. In broad terms, telematics is the communication of data about your machine. A telematics system receives data transmissions from your skid steer and makes the information available to you in digestible, meaningful reports. Metrics provided to you through telematics empowers you to manage your fleet effectively and proactively. Available on demand are accurate operating hours, machine maintenance history and instant alerts. Instant alerts can be notifications for when servicing is needed, or it could be a critical alert. Critical alerts let you know of a mechanical or electrical issue affecting your machine. In short, telematics is a means of protecting your investment and maximizing peak efficiency. — Ethan Clowes, product manager, skid steer, compact track loaders and backhoe loaders, JCB
Work Tool Positioner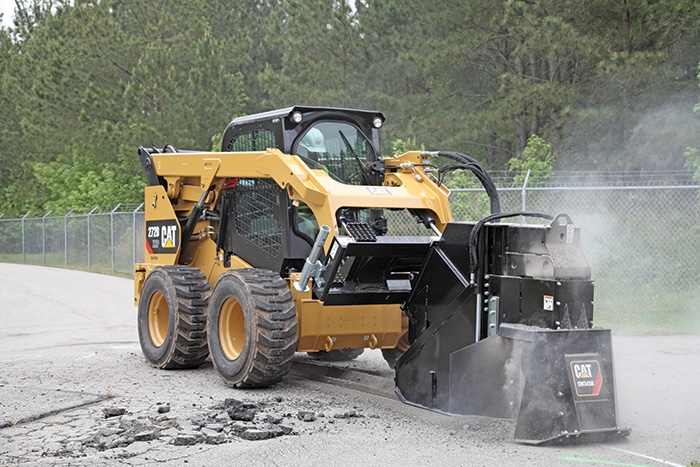 The work tool positioner feature is great for any application where a repetitive attachment tilt angle is desired (i.e. fork operation, trenching, wheel saw cutting/trenching, bucket edge angle, cold planer/milling, etc.). Through the use of electronic sensors, the operator can select and set the desired working angle (tilt position) of any attachment. The attachment can then be returned to the pre-selected angle with the touch of a button, providing better control and finish quality in applications where a repetitive attachment angle is desired for -maximum productivity and consistency. — Kevin Coleman, senior product application specialist, Cat
Keith Gribbins is publisher of Compact Equipment.
Proper CTL Track Tension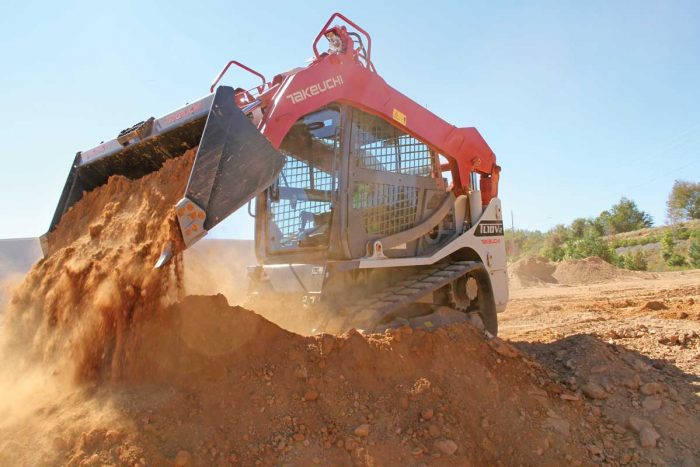 Maintaining the tracks on a compact track loader is crucial for all the working parts to continue operating at peak performance. Before the operator enters the machine, owners should perform a daily inspection as well as visual checks for damage to the tracks. Once the operator exits the machine, it is important to measure the clearance between the middle track roller and where the surface of the track makes contact with the roller. The clearance of this should be anywhere between 15 to 30 mm. After measuring, the operator is in position to make any necessary track adjustments. If the tension is too tight, it can speed up the track wear on sprockets and idlers as well as require more effort to rotate the track. If the tension is too loose, it can derail the track and cause wear on the components. When the track rolls off, it can stretch beyond the normal threshold, rendering it hard to keep on.
Track alignment is also important. If the track is loose, misalignment can cause major issues with the undercarriage components. To increase track tension: remove the access plate on the track frame. Using a grease gun, inject grease into the tensioning cylinder through the grease fitting on the grease discharge valve, and then inject grease until the track tightens within the recommended 15 to 30 mm. To decrease track tension: During this procedure, the operator should be positioned away from the front of the grease fitting. Loosen the grease discharge valve one complete turn to allow the track tension to decrease. Tighten the discharge valve torque to 59 to 88 Nm. Once finished, be sure to clean up any discharge grease and reinstall the access plate. This sidebar was provided by Takeuchi-US.