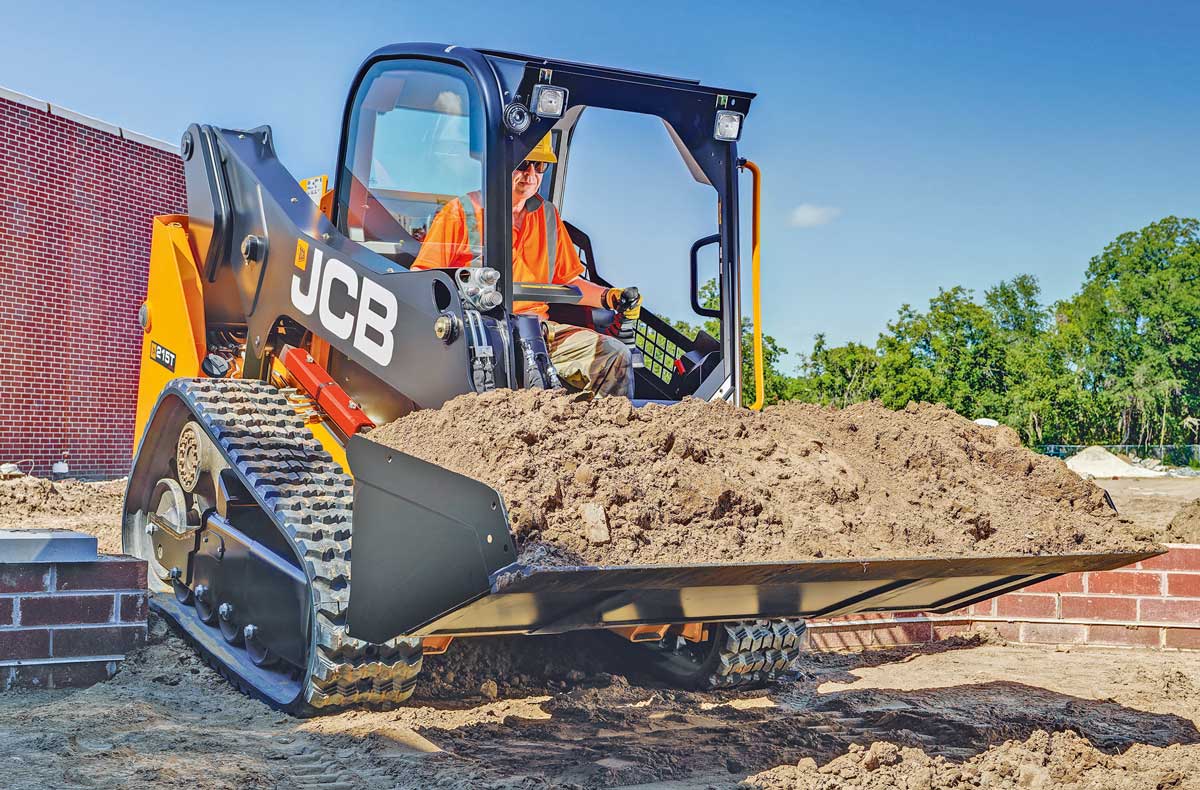 Five Models Equipped with the Iconic Single-Arm Powerboom
This post is a part of Compact Equipment's annual Spec Guide. View other brands' product and spec info by clicking this link. View the magazine version of these summaries by clicking right here. Sign up for the print edition right here. Now enjoy!
JCB began producing compact track loaders in 2001. In 2017, JCB revamped its model lineup to provide a full complement of large- and small-platform skid steers and compact track loaders, and in 2017 it launched the all-new Teleskid compact track loader with a telescopic boom, offering greater lift, reach and dig depth than any compact track loader on the market. Today, JCB markets three large-platform track models (the 270T, 300T and 3TS-8T Teleskid) and two small-platform machines (the 215T and 2TS-7T) for a total of five compact track loaders, offering only vertical lift, noting JCB's Teleskid combines vertical- and radial-lift capability.
JCB's compact track loader line features five models with the company's iconic single-arm Powerboom for enhanced operator safety. JCB's side-door entry means that operators are not required to climb over a cumbersome attachment or under an unsupported boom to enter or exit the cab, as they do with conventional compact track loaders. The JCB Powerboom is designed with up to 20 percent more steel than twin-arm designs.
All JCB skid steers and compact track loaders boast a 74-hp engine and are compliant with Tier 4 Final regulations. Powered by JCB's Tier 4 Final JCB Ecomax engine or JCB Diesel by Kohler engines, all models meet emissions standards without the need for exhaust aftertreatment, allowing greater fuel efficiency and reduced downtime and operating costs. JCB's myChoice software provides operators with the ability to adjust the controls of their compact track loader for optimal operation to suit a range of activities, from precision applications to faster high-duty cycle operations.
JCB compact track loaders share many features with the company's skid steer models, including larger cabs, suspension seats, servo controls, sealed and pressurized cabs and impressive serviceability. JCB machines also present owners with the lowest operating costs in the industry, according to the company.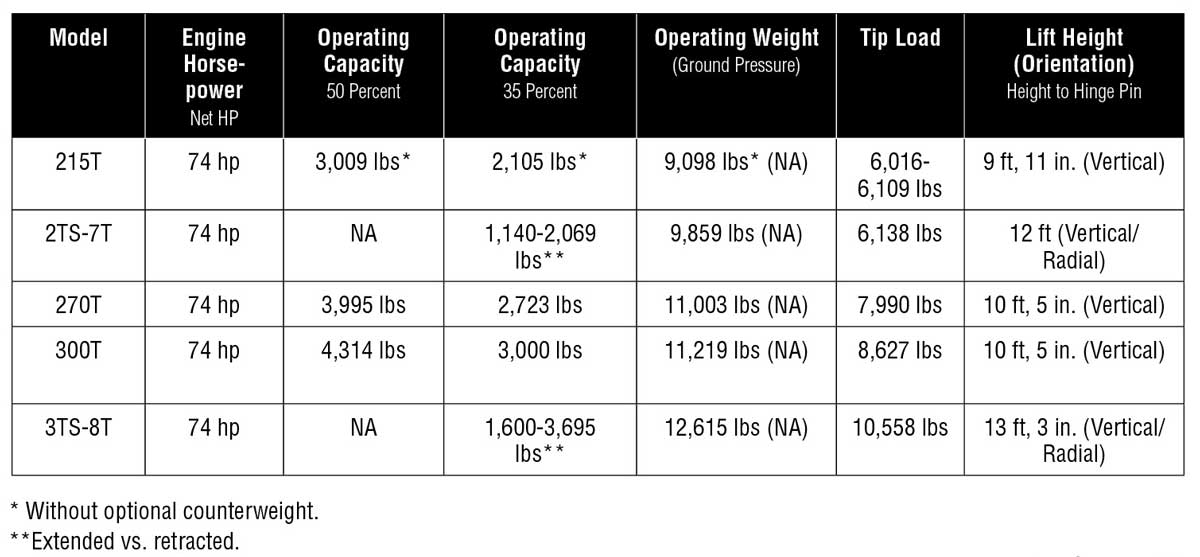 Advice to Buyers
"When purchasing a compact track loader, buyers should consider the manufacturer's serviceability," says Ethan Clowes, product manager of skid steers, compact track loaders and wheel loaders at JCB. "Some compact track loaders are easier to service than other competitor machines on the market when compared by SAE standards. A machine that is easier to service will cost less in maintenance cost and save you time making your operation more productive."
Tags:
JCB
,
July August 2022 Print Issue
,
Spec Guide
,
Spec Guide 2022