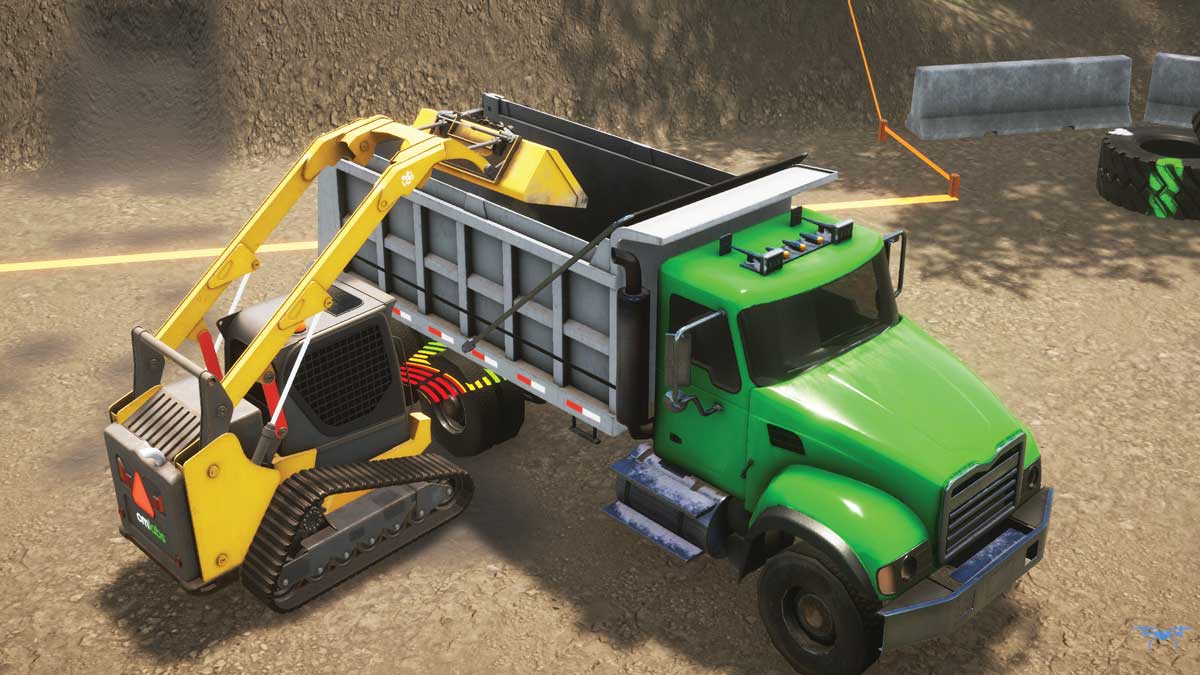 The Top Construction, Landscape and Rental Equipment Launched in 2022
Throughout 2022, the Compact Equipment crew traveled the countryside (tradeshows, product launches, zoom interviews, operation opportunities) to analyze and catalog every model of compact machinery released into the wild. Looking back, the last 12 months saw the introduction of an impressive array of off-highway construction equipment and OEM systems, but a certain set of equipment stood above the rest. We call them the Innovative Iron Award winners, and these particular units are, in our humble opinion, the best compact equipment released in 2022. Here comes a winner right now. See them all right here.
Virtual CTL Training
Certification isn't required for track loader operation, but safety training should be. Here's a great solution: CM Labs Simulations announced the release of its Compact Track Loader (CTL) Simulator Training Pack this summer. The company notes it's the only simulation-based solution that accurately replicates machine instability and lift clearance. It's specifically a vertical-lift CTL training pack focused on fork and bucket attachments. Trainees work on skills such as controls familiarization, addressing the risk of tipping, handling view-blocking material, live attachment changing, loading and unloading, dealing with difficult terrain and loads more.
The CTL Simulator Training Pack runs on the company's three hardware platforms: the motion-enabled Vortex Edge Max, the fully immersive Vortex Advantage and the desktop Vortex Edge Plus. The training pack provides five separate exercises, with each taking approximately 15 to 30 minutes to complete. The Vortex Simulators are designed to work interchangeably with industry-standard control systems and can be easily swapped out to adapt to a specific operator's needs. Here's a quote from our previous article on the system:
Our CTL simulation training is the only simulator on the market that accurately replicates machine stability — providing real-world training opportunities to help reduce the risk of accidents," says Christa Fairchild, product marketing manager, construction, at CM Labs. "The simulated machine behavior helps operators gain a better feel for the impact of gear shifting and throttle use, improving lifting capacity and cycle times, ultimately reducing production costs.
The CTL Simulator Training Pack features progressive learning exercises designed to gradually build skill and confidence, including:
Controls familiarization
Trailer loading and unloading
Load handling
Stockpiling
Live attachment change (bucket and fork attachments)
Excavating and grading
Truck loading
Skills challenge
The Sandbox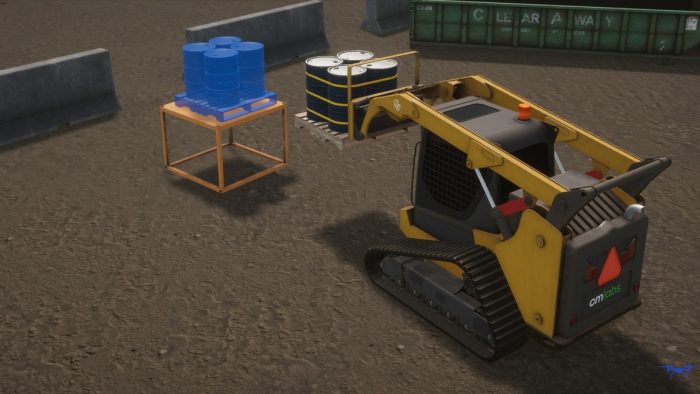 Although trainees can complete most of the CTL exercises in less than 30 minutes, they can find additional practice in the sandbox.
A lot of our customers appreciate the longer versions as they also work on focus and attention, which is very relevant in construction," says Fairchild. "The open world, also known as the sandbox, has no time limits. You can use this program to test out all the skills you have learned in the prior exercises, without time constraints.
Through the CTL Simulator Training Pack, instructors can access real-time key performance metrics such as safety violations and cycle time efficiency. Instructors also can generate objective reports based on customizable scoring parameters and review against benchmarks or past training sessions. It's an awesome edition to the safety pantheon of CTLs. Learn more right over here.
Keith Gribbins is the publisher of Compact Equipment.
Compact track loaders are the most popular category of compact equipment in America. Learn why with loads of track loader features right here.