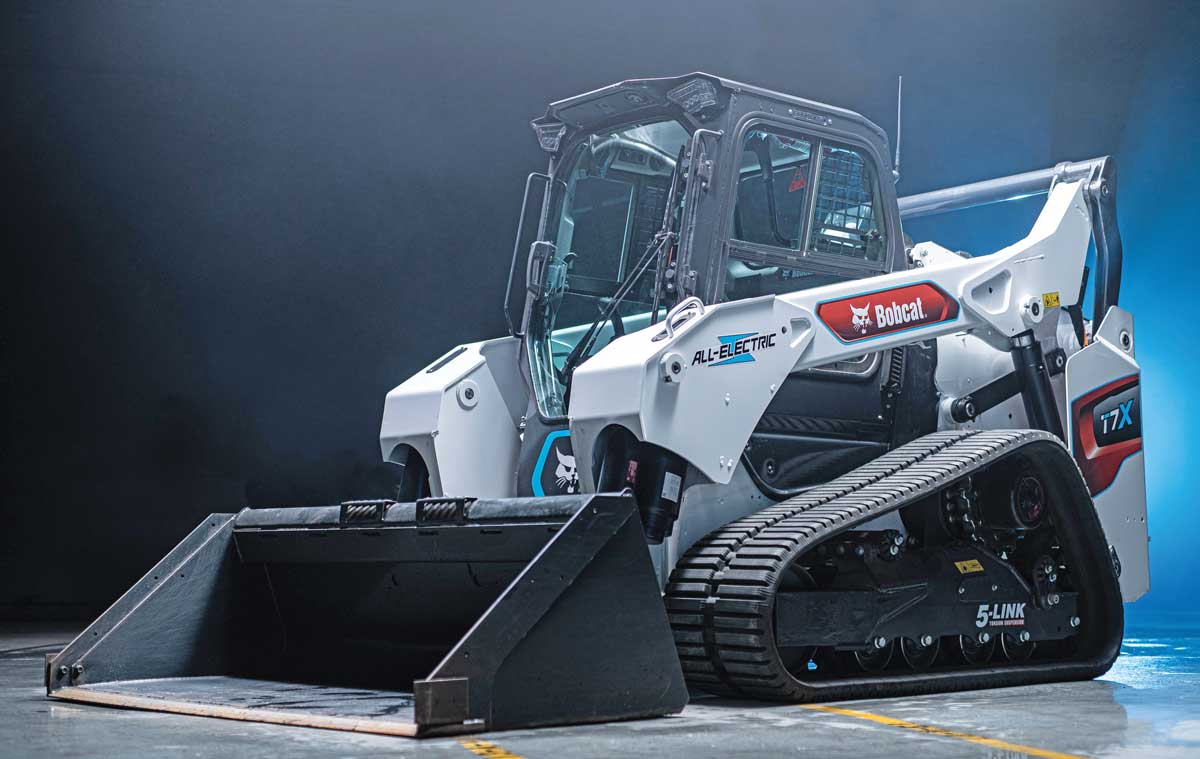 The Top Construction, Landscape and Rental Equipment Launched in Over the Last 12 Months
Throughout 2022, the Compact Equipment crew traveled the countryside (tradeshows, product launches, zoom interviews, operation opportunities) to analyze and catalog every model of compact machinery released into the wild. Looking back, the last 12 months saw the introduction of an impressive array of off-highway construction equipment and OEM systems, but a certain set of equipment stood above the rest. We call them the Innovative Iron Award winners, and these particular units are, in our humble opinion, the best compact equipment released in 2022. Here comes a winner right now. See them all right here.
Bobcat Works with Sunbelt for the First Battery-Powered CTL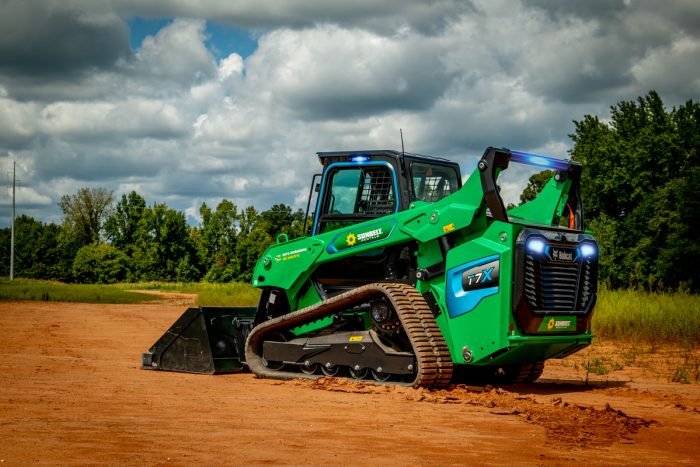 Doosan Bobcat unveiled its new all-electric Bobcat T7X compact track loader at CES 2022 last January. At launch, Bobcat assured pros this wasn't just a concept machine, but that Sunbelt Rentals would be adding these alt-propulsion CTLs to its fleets (at least in California). Sunbelt announced the delivery of the first T7X all-electric CTL to a Sacramento location on Sept. 29, which is exciting because the T7X is the first machine of its kind to be fully electric, offering the benefits of eliminating hydraulic systems, components, emissions and vibrations on a compact track loader — all while providing a cleaner, quieter unit. From our previous post:
Sunbelt Rentals is pleased that customers have access to innovative technologies like the Bobcat T7X through rental and that the equipment aligns with their sustainability efforts," said Brent Coffey, director of product line management, Sunbelt Rentals. "Equipment such as this is a viable way to help our customers reduce their carbon footprint and decrease noise pollution, while also ensuring they have the excellent operating performance they need.
The Bobcat T7X is powered by a powerful 60.5-KW lithium-ion battery. It offers zero emissions and nearly silent operation, so it can be used any time of day, even in urban areas where noise restrictions can affect working hours. The battery and all-electric powertrain reduce vibration for a better customer experience, and the T7X uses only 1.5 gal of eco-friendly coolant compared to 57 gal of fluid in its diesel/hydraulic equivalent model.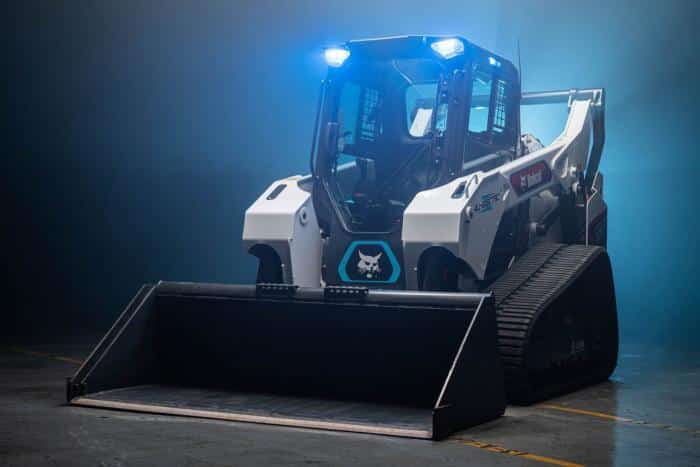 The design is the result of a partnership between Bobcat and Sunbelt Rentals with the aim of bringing new all-electric equipment to the rental market — a great idea — so see our story on electric machines in the rental channel right here. Doosan Bobcat also collaborated with Moog Inc., a worldwide developer of motion control components and systems for industries ranging from aerospace and defense to construction, to speed up the pace of research and development for the electronic control capabilities of the T7X. Plus this unit has all the great stats of the Bobcat T76 diesel compact track loader: a rated operating capacity of 2,900 lbs (35 percent); tipping load of 8,429 lbs; and operating weight of 11,970 lbs.
Bobcat Deep Dives into the T7X at bauma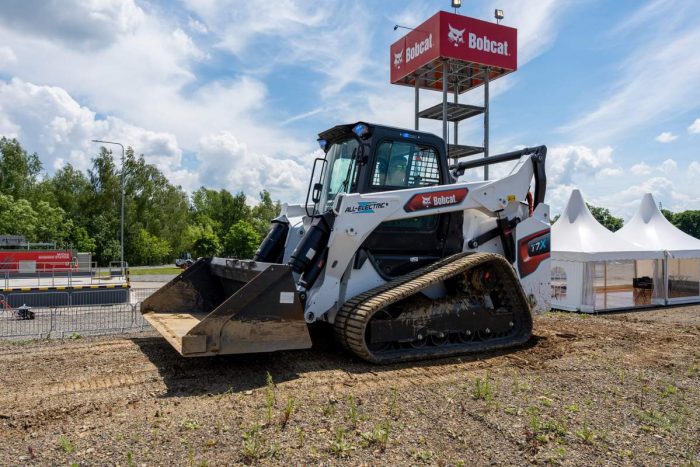 At bauma (a giant tradeshow in Germany that happens only every three years), Doosan Bobcat vice president of global innovation Joel Honeyman took to the bauma Forum stage in Munich to take a deeper look at this electric innovation and discuss the benefits of electric operations for the industry. He noted Bobcat's all-electric compact track loader fulfills various customer needs — from offering a more environmentally friendly product that produces zero emissions while at the same time providing operators increased power and performance by delivering full torque at any time.
Honeyman shared during his presentation that the T7X will provide up to 80kW of power — the equivalent of 107 hp — to the drive, lift and tilt functions. Additionally, the T7X doesn't experience lugging common to diesel engines and requires no recovery time. This machine is fully battery-powered, eliminating the need for hydraulics and is equipped to outperform its diesel counterparts. The resulting operating costs of the T7X platform is one tenth that of its diesel hydraulic equivalent machine.
Depending on the application, the battery can provide up to four hours of continuous operation or longer during intermittent use on the jobsite — enabling a full workday of use. After a recharge with a common 220V outlet, the T7X is ready to do the tough jobs all over again. Watch the entire presentation right here.
Keith Gribbins is the publisher of Compact Equipment.
Compact track loaders are the most popular category of compact equipment in America. Learn why with loads of track loader features right here.