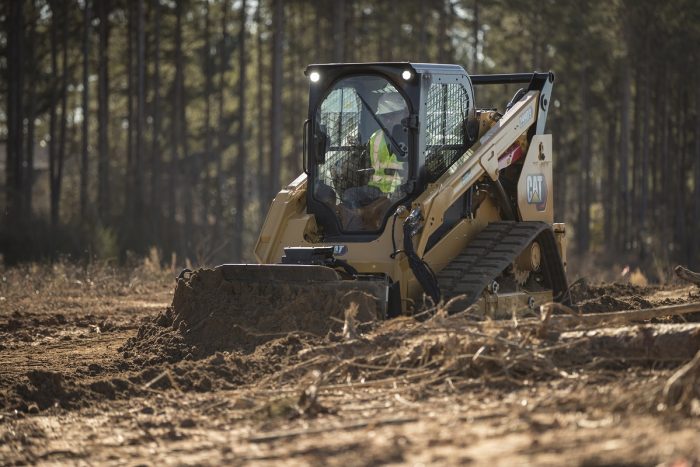 The past few years have been big for compact track loaders. We're talking 80,000-plus-units-a-year big. Why are they so popular? Well, the track loader's fame rests in its ability to tackle tough terrain, provide extra power on the jobsite and leave a light footprint. Its dedicated undercarriage and tracks can navigate slippery inclines and delicate work surfaces without a problem. Don't forget the HUNDREDS of attachments you can use to tackle seriously any job. Impressive, right?
While these machines are great investments, it's important to spec out the right one for your needs. To help, we've gathered advice from 12 compact track loader manufacturers from Cat and John Deere to Takeuchi and Wacker Neuson. Hopefully these expert tips can guide you toward the perfect compact track loader, and if you want to know even more about these machines, just click here.
Kubota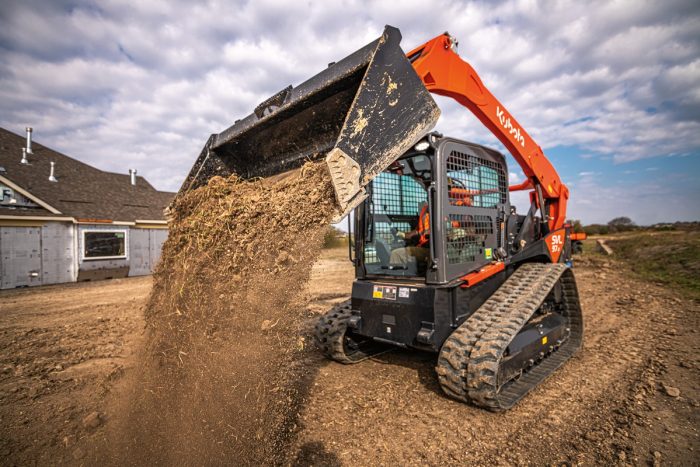 "Establishing which category of compact track loader will best fit your operation can be a difficult task," says Patrick Baker, product manager, Kubota Construction Equipment. "With so many options available in today's market, deciding on the technology, features and specs that will benefit your application can become a time-consuming task. To simplify the buying process, it's important to focus on the fundamental purpose of the purchase: increased productivity."
John Deere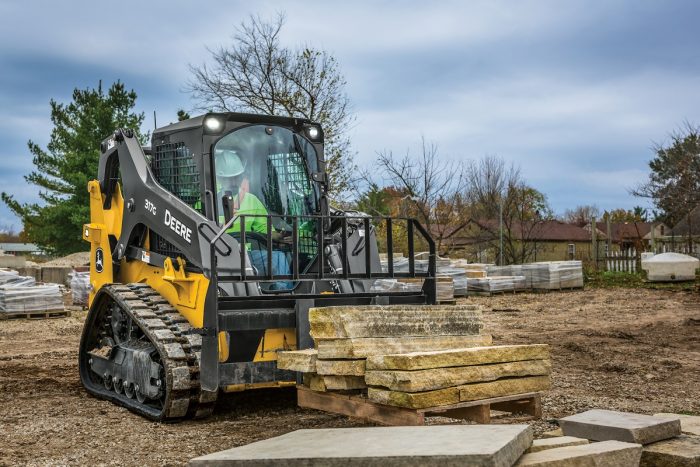 "If customers are not needing a machine with grade control or grade indication technology, the large frame compact track loaders offer a great solution for many other applications," says Luke Gribble, solutions marketing manager at John Deere. "Our large frame compact track loaders excel in both site development and vegetation management, as well as many other applications accompanied by our extensive lineup of attachment options. Optioning up to high-flow hydraulics on your large frame machines gives you superior versatility in terms of options for running different attachments. This, in conjunction with the excellent maneuverability of CTLs, lends them the advantage over machines like small crawler dozers for example."
Caterpillar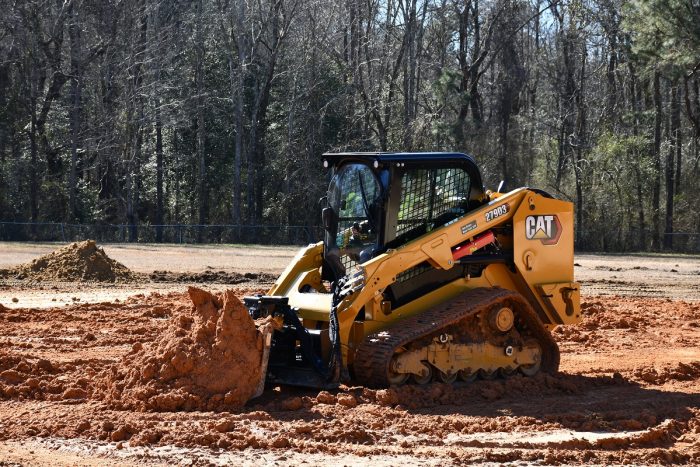 "Look for a machine that provides you with the features and technology to be successful," says Kevin Coleman, senior product specialist for Caterpillar. "Consider items that increase an operator's efficiency for frequent tasks that the machine may be performing. Items such as dual direction self-leveling for material loading and handling, return-to-dig for truck loading cycles or creep speed control for a high-quality finish and maximum productivity with hydro-mechanical attachments. Ultimately, it's important to get in a machine to assess your comfort level in the cab, the integration of the controls/switches and the machine's 'working visibility' — sight lines from operator's seat when actually operating on a jobsite. Lastly, evaluate a machine's capability to be customized to accommodate the wide array of operators, experience levels, operator preferences, applications and/or attachments for these machines. The flexibility to adapt the machine's settings can pay dividends in increased productivity and machine utilization."
Wacker Neuson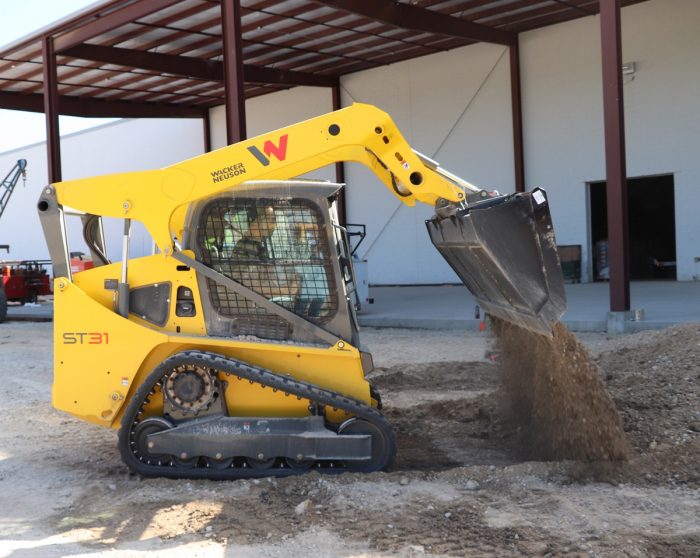 "When shopping for a new compact track loader, don't just look at sticker price," says Adam Devins, product manager for skid steers at Wacker Neuson. "Consider the total cost of ownership [TOC], including ease of regular maintenance and service access, as these are going to play roll in reducing TOC. Additionally, research long-term costs for components like diesel particulate filters and factor these into your buying equation."
Gehl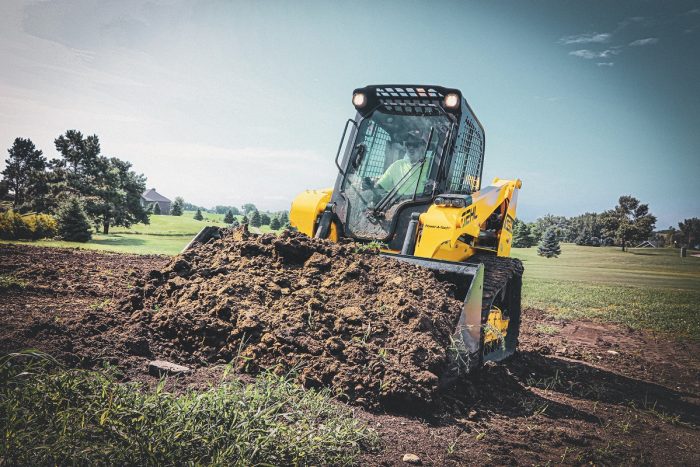 "Track loaders offer a multitude of options to buyers. Work with a dealer that is willing to go through each of them with you so the configuration best matches your application," says Nathan Ryan, global track loader product manager with Gehl. "Good dealers will get you some seat time in a real-world application, so you get first-hand experience."
Takeuchi-US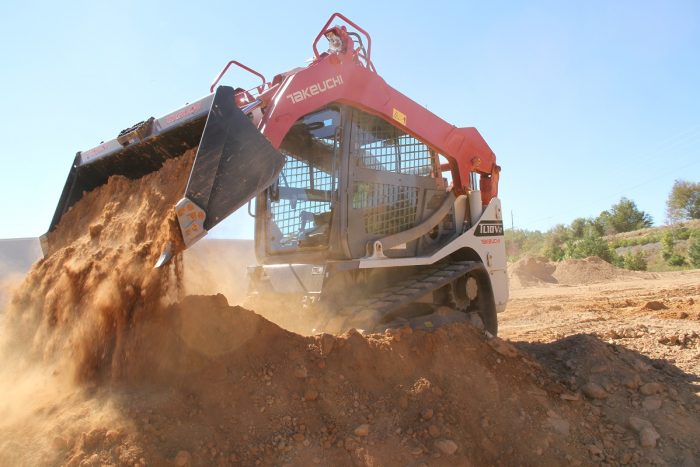 "For most CTL buyers, choosing the right set of attachments is key to getting the most from your machine," says Lee Padgett, product manager for Takeuchi-US. "Buckets and forks are always good attachments to have on hand because you can use them for so many applications, like grading, dirt work and material handling. General purpose buckets tend to come standard with CTLs because you can use them for earthmoving, excavating, trenching, grading, material handling and truck loading. With pallet forks, you can handle all kinds of materials, including lumber, tree trunks and branches, etc. They can go through an object and not just under it. Hammers and grapples are also useful for smashing up and then moving debris when you have waste materials on a site. The hammers can smash debris into smaller pieces and grapples can pick them up, even when they're oddly shaped or too large for a bucket."
ASV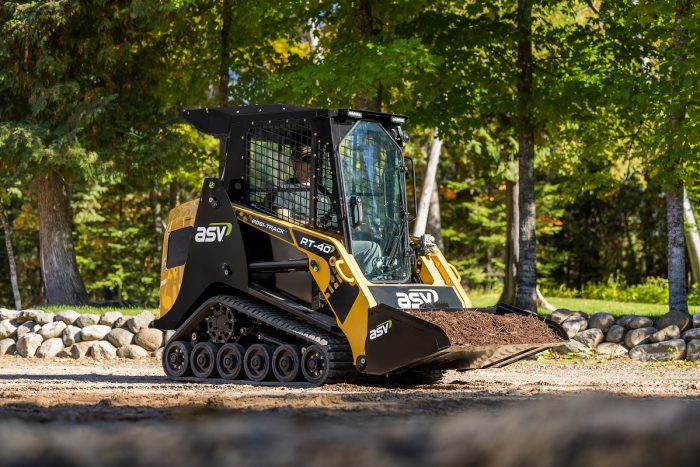 "Anyone who has operated compact equipment knows that the more visibility you have, the better," says Buck Storlie, product manager for the ASV brand. "Look for equipment designed to minimize obstructions to the view in the front, sides and rear to improve safety and overall productivity on the jobsite. Our MAX-Series models with the optional enclosed cab, for example, feature 52 percent more clear, visible area than previous designs."
Bobcat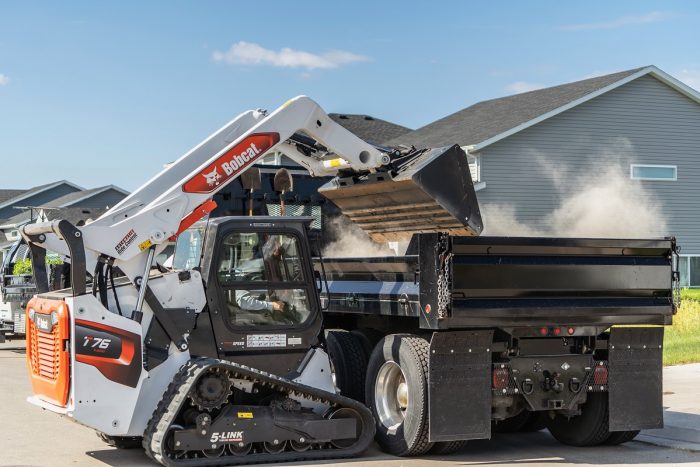 "When spec'ing out a compact track loader, operators should consider the advantages of opting for productivity-enhancing features," says Mike Fitzgerald, marketing manager for Bobcat. "Time is money, and there is no doubt that new technology in compact equipment can save you both. Think about the most frequent work challenges you deal with. For instance, do you often run a planer or a trencher attachment? Then learn how the benefits of Speed Management and Steering Drift Compensation technology in our Selectable Joystick Controls can maximize attachment performance. Or do you move materials day in and day out? Then consider opting for Automatic Ride Control and Dual Direction Bucket Positioning."
Case Construction Equipment
"Counter-rotation, or pivot turns, cause accelerated wear and increase the potential for de-tracking of rubber-tracked machines — operators should take more wide, gradual turns whenever possible," says George MacIntyre, product marketing manager, Case Construction Equipment. "Constant operation on a slope or hill in one direction can accelerate wear to idlers, rollers and guide lugs by placing greater forces on one side. Be sure to remind operators to try and travel straight up or down a slope when possible. Turns are best performed on level ground, but we understand that some jobs require work on slopes and hillsides."
JCB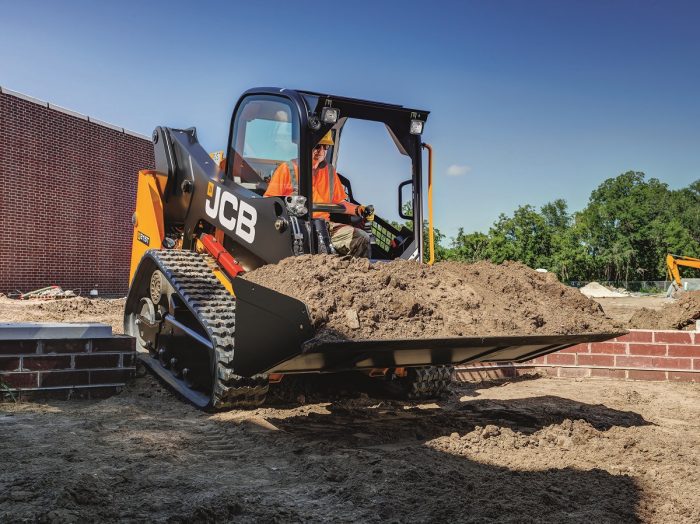 "When purchasing a compact track loader, buyers should consider the manufacturer's serviceability," says Ethan Clowes, product manager of skid steers, compact track loaders and wheel loaders at JCB. "JCB compact track loaders are easier to service than any competitor machine on the market when compared by SAE standards. A machine that is easier to service will cost less in maintenance cost and save you time making your operation more productive."
Mustang by Manitou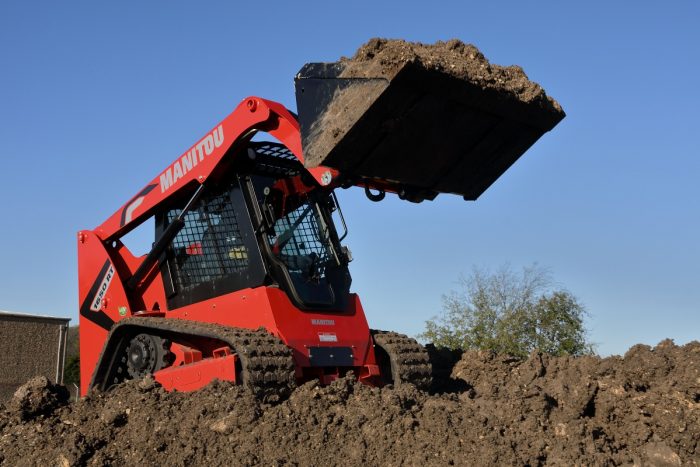 "When considering which machine to buy, a combination of machine performance and post-sale support balances the scales of decision making," says Nathan Ryan, global product manager of skid and track loaders for Manitou. "Not only do you want to choose a machine that meets the needs of the application and environment, but you must ensure the network will support you after the purchase in terms of parts, service and warranty as well."
New Holland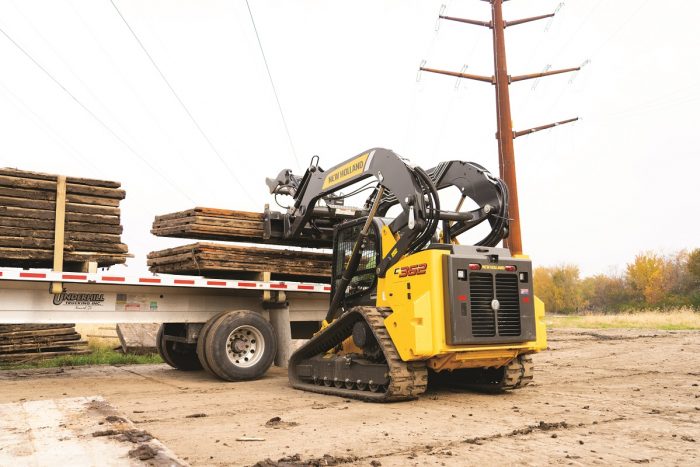 "In today's market, machines are more alike than they are different," says New Holland. "Every brand that has been in this business for 50-plus years has to make good machines. Look for the small but essential details like ergonomics and functionality that suit your needs. Being able to easily adjust things like auxiliary flow and drive/loader controls will allow you to form the machine to fit a variety of applications. When evaluating machines to make a purchasing decision, discover which machine is easier for you to adjust. The multifunction display in the 300 Series loaders has many simple inputs allowing the machine to be customized easily."
Compact track loaders are the most popular category of compact equipment in America. Learn why with loads of track loader features right here.
Tags:
ASV
,
Bobcat
,
Caterpillar
,
Gehl
,
JCB
,
John Deere
,
Kubota
,
Manitou
,
New Holland
,
Takeuchi-US
,
Wacker Neuson