The U.S. Department of Commerce reported in June that total construction spending is down 7.1 percent vs. 2010. From the Department of Labor: "After heavy losses from April 2006 to mid-2010, construction employment has been essentially unchanged on net over the past year." These reports point to a construction industry that is still suffering the lingering effects of the "great recession" of 2007-2009. The same can be said for compact construction equipment and one of Camoplast Solideal's core markets: replacement rubber tracks.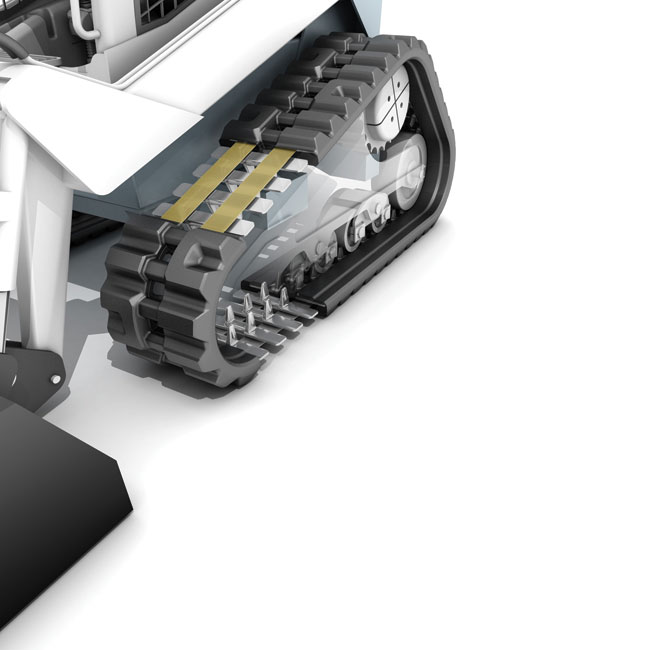 The charts below clearly show the recession's effect on equipment population and track sales. Based on information reported to the Association of Equipment Manufacturers, production of compact track loaders and compact excavators was cut dramatically beginning in 2009. This, coupled with the retirement of older machines has led to a significant drop in the overall machine population. Pre-recession manufacturing levels are not expected until 2015. With the decline in number of machines and reduced equipment utilization rates, the impact on replacement rubber track sales has been magnified. Some estimates peg the drop in sales from 2007's peak at more than 20 percent. To complicate matters, this battered market is now being hammered by increases in raw material costs. Nearly every commodity is up over 2010. Some, like rubber are 70 percent higher than year-ago levels.

All these factors mean the challenges have never been greater for equipment owners, dealers and manufacturers alike. In lean times for the equipment owner, one priority is to figure out how to minimize maintenance expenses. This doesn't necessarily mean choosing replacement parts with the lowest price. The true cost of a broken track can be many times greater than the price of the track itself. Downtime, installation, purchasing cost and warranty should all should be considered. A track that lasts longer translates to lower cost-of-operation for the contractor or owner (and better inventory control for the equipment dealer).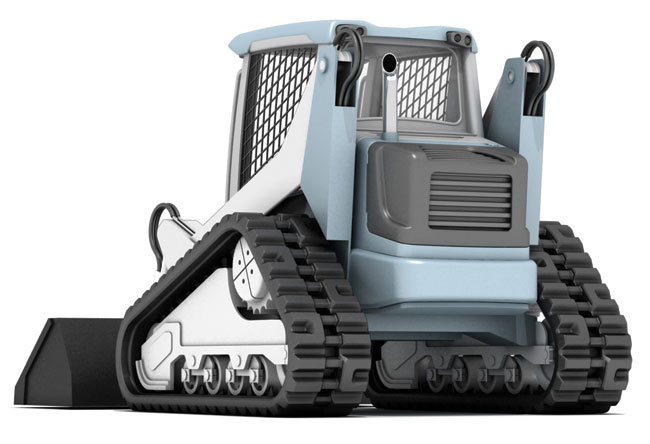 There is no doubt the construction markets will improve one day. How soon seems to be anybody's guess, but there may be signs of a turnaround. The U.S. Commerce Department recently reported that permits for new housing units jumped 8.7 percent in May and Statistics Canada said Canadian permits were up 5.3 percent. Hopefully that good news leads to progress for construction contractors and the manufacturers who supply them with equipment and tracks.
Stephen Cook is strategic marketing director for Camoplast Solideal Inc., based in Plattsburgh, N.Y.
Tires and Tracks Showcase
Michelin Bibsteel Radial Tires
To drive productivity higher on construction sites and work sites, Michelin North America offers the Michelin BibSteel family of radial tires for skid steers. The line includes the Michelin BibSteel All-Terrain radial, ideal for the vast majority of skid steer applications, and the Michelin BibSteel Hard-Surface radial, the latest innovation in the company's compact line, delivering increased traction, durability and a better ride than less-durable bias tires. With a robust, all-steel casing and belt package, the Michelin BibSteel All-Terrain radial offers up to 12 percent more traction and up to 185 percent more wear life compared to the leading bias competitor. The Michelin BibSteel Hard-Surface radial delivers the same features as the Michelin Bibsteel All-Terrain radial, with a tread designed to provide excellent performance and maneuverability on hard, smooth surfaces.
Global Tracks Warehouse's P'Track
Global Track Warehouse presents P'Track rubber tracks, produced with strength and flexibility for ASV/CAT posi-track style skid loaders. P'Tracks are produced with internal high-tensile-strength fiber fabrics to keep the rubber track from over stretching and to keep the original lug pitch. P'Tracks are produced with a premium blend of natural and synthetic rubber developed for extended wear life and increased traction. P'Tracks are produced using state-of-the-art molding processes and are fully cured in the molds to keep their correct pitch. Global Track also manufactures: J'Track OEM quality premium rubber tracks; R'Tracks valued priced rubber tracks for excavators and sprocket driven track loaders; and GTW Track Pads for the steel chain excavators.
Titan IT525 Radials for Backhoes
As an addition to Titan's lineup of radial backhoe tires, the IT525 offers the versatility needed to seamlessly transition between soft soils and hard surfaces. The IT525's design provides for a longer-wearing, smoother ride for operators that spend a lot of time working on concrete or asphalt. The robust sidewall of the IT525 provides the strength needed to run over obstacles such as curbs, rocks and construction materials, while the lug spacing helps to minimize tire penetration and damage, while improving traction in soft soils. The IT525 radial is an extension of its bias predecessor, which has been a proven performer in commercial settings for years. The IT525 radial is currently available in a 500/85R24, while the bias is available in seven sizes — ranging from 14.9-24 to 21L-24 — as well as several ply ratings, ranging from 8 to 16.
Camoplast HXD Tracks
Camoplast Solideal, a global manufacturer of off-road tires, tracks, wheels and systems, is pleased to announce the introduction of the premium HXD rubber track. Developed with the cost-conscious equipment owner in mind, these new tracks offer unparalleled value. At Camoplast Solideal, innovation in terms of design, manufacturing processes and rubber compounds have led to the development of this new premium aftermarket track line. The HXD track has been engineered to provide longer life and superior value because a track that lasts longer translates to lower cost of operation. Exclusive Camoplast track features like Curbshield, Trackguard, 3S Iron Core and AdvanceX rubber compound add up to a more durable, better performing rubber track.