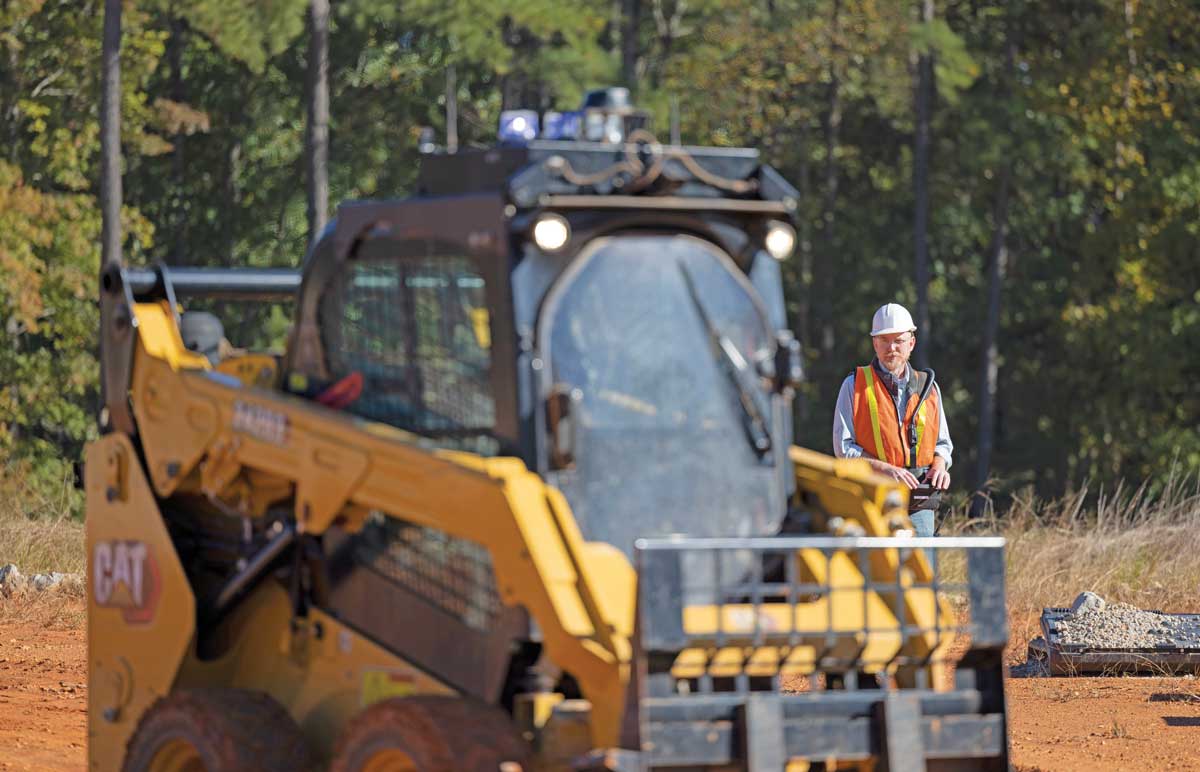 Today's compact equipment is built differently. Machines like skid steers, track loaders, mini excavators and wheel loaders are loaded with technologies that make operation easier, more comfortable and safer. Check some out of these enhancements below.
Comfort
"A comfortable operator is a productive operator." We hear this quote a lot because it's true. Everyone works better when they feel better, and in today's world of wanting to retain skilled operators, comfort is key. Luckily, manufacturers know this and have been designing their machines with comfort (and safety) in mind. Features like heated seats, backup cameras and easy-to-use controls all contribute to an operator's comfort and productivity.
Let's start with visibility. An operator needs to see around the jobsite to be safe, but it shouldn't cause too much strain on their body. Big glass cabs with minimal obstructions are great, but operators can use all the help they can get. This includes mirrors, lighting and more. For example, some manufacturers offer heated and electrically adjusted rearview mirrors, which keeps them free from mist and ice in damp or cold weather conditions or when working underground. These mirrors can quickly and easily be adjusted from the operator's seat via a control switch — enhancing safety even further.
Then there's lighting. Whether you're clearing snow in the early morning hours with a compact wheel loader or digging later in the day with a mini ex, extra light is always a plus. Some options may include interior or cabin lights, a rear work light and front work lights. Service checks are made easier with underhood LED lights. Backup cameras are great too. More and more operators are opting to include these on their machines for added safety and less straining to see around them. Some manufacturers even offer 360-degree cameras for a complete view around you.
When spec'ing out a cab, consider one with features that minimize noise and vibration, as well as one that has heat and AC for comfort no matter the weather. A comfortable seat that provides lumbar support is important. Bonus: You can kick it up a notch with a heated seat for extra warmth in the cooler months. Having frequently used controls in easy-to-reach places is ideal in reducing operator fatigue. Then you have Bluetooth connectivity and LCD touchscreen digital displays. These crisp and clear displays act as the command centers for today's high-tech machines — allowing operators and mechanics to access cool features, machine vitals, service manuals and security and language protocols.
Autos
In the spirit of operator comfort and retention, manufacturers are loading their machines with technologies that make tasks easier. Here are some notable ones…
Return to Dig
When completing a task — like loading a truck — an operator has to use many functions to complete a cycle, including moving forward, moving in reverse, lifting, lowering, bucket dump and bucket tilt back. An operator has to lower the loader arms and level the bucket when moving away from the truck to return to the pile of material to make another loading pass. Return to dig simplifies this.
"The return-to-dig feature uses electronics to allow an operator to automate the returning of the loader arms to the lowered position and also return the attachment [bucket] to an operator selected angle for applications such as loading material into a truck," says Kevin Coleman, senior product application specialist at Caterpillar. "This allows operators to focus on other aspects of the work cycle instead of managing loader functions, resulting in peak productivity, especially in truck loading and material handling applications."
Rimpull Control
The rimpull control feature on compact wheel loaders allows you to adjust the torque to match the underfoot conditions in order to minimize tire spin, ultimately helping you lower total owning and operating costs. Rimpull reduces the unnecessary wheel spinning and wear in poor or slick ground conditions. The result is less wear on the four tires and the driveline as well as less fuel spent. Performance is also enhanced. Rimpull gives better traction and better bank penetration, leading to decreased bucket loading time and improved fill factor.
Self-Leveling
Skid steers, track loaders and compact wheel loaders are great machines for lifting, loading and handling material. With that in mind, manufacturers offer self-leveling on their machines to optimize material retention and control when loading material into a truck or handling palletized products. Electronic sensors are used to monitor the attachment's position and automatically adjust it to remain level while working — all without requiring the operator to make any manual adjustments. Some manufacturers even offer systems that level the load while raising and lowering the load.
Work Tool Positioner
If you have an application where a repetitive attachment tilt angle is required, such as fork operation, trenching, wheel saw cutting, etc., a work tool positioner is the perfect feature. Thanks to electronic sensors, the operator can select and set the desired working angle (tilt position) of any attachment. Coleman explains that the attachment can then be returned to the pre-selected angle with the touch of a button, providing better control and finish quality in applications where a repetitive attachment angle is desired for maximum productivity and consistency.
Creep Mode
Some attachments — like a trencher or cold planer — require a skid steer or compact track loader to move slower to work properly. Prior to the introduction of creep mode, operators had to manually manage a machine's slow speed by feathering a joystick. Now, creep mode helps the machine move at a pace that's matched to the production requirements of the attachment.
Remote Operation
Operator safety and comfort are the primary reasons for the use of remote technology on compact loaders. Think of an application like stevedoring — the loading and unloading of cargo ships — which lends itself to skid steer remote control operations. A lot of these systems (there aren't a ton) are just plug and play, connecting to the unit's CAN bus system.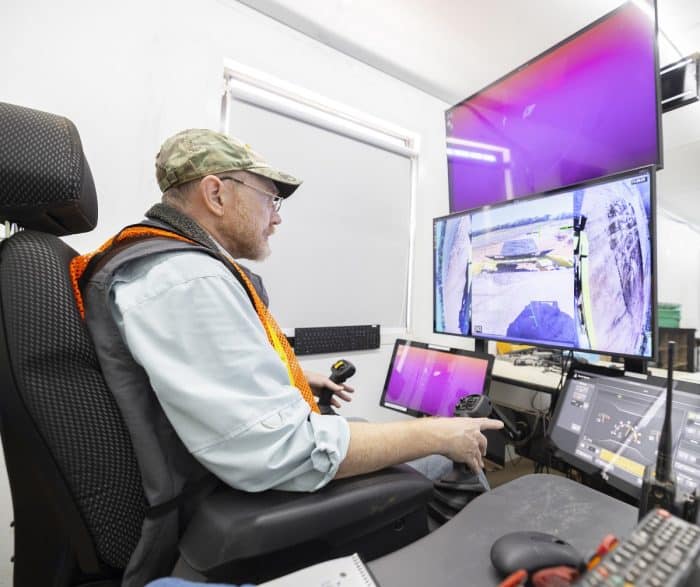 In January 2022, Cat announced the expansion of its Cat Command for Loading remote system to its D3-Series skid steers and track loaders. A dealer-installed field kit makes any Cat D3 skid steer or track loader model Command-ready, allowing it to be operated comfortably from a safe location when the machine is working in hazardous environments. There is both a line-of-sight system operated with a shoulder-mounted control console and a non-line-of-sight system operated via a command station. Bobcat also offers a line-of-site remote control system and its Bobcat MaxControl Remote Operation module, which is an iOS app for iPhones. So yeah, it is possible to operate your CTL with your phone.
Pam Kleineke is managing editor of Compact Equipment.
We'd love to keep in touch! Check us out on Facebook, Twitter and LinkedIn!