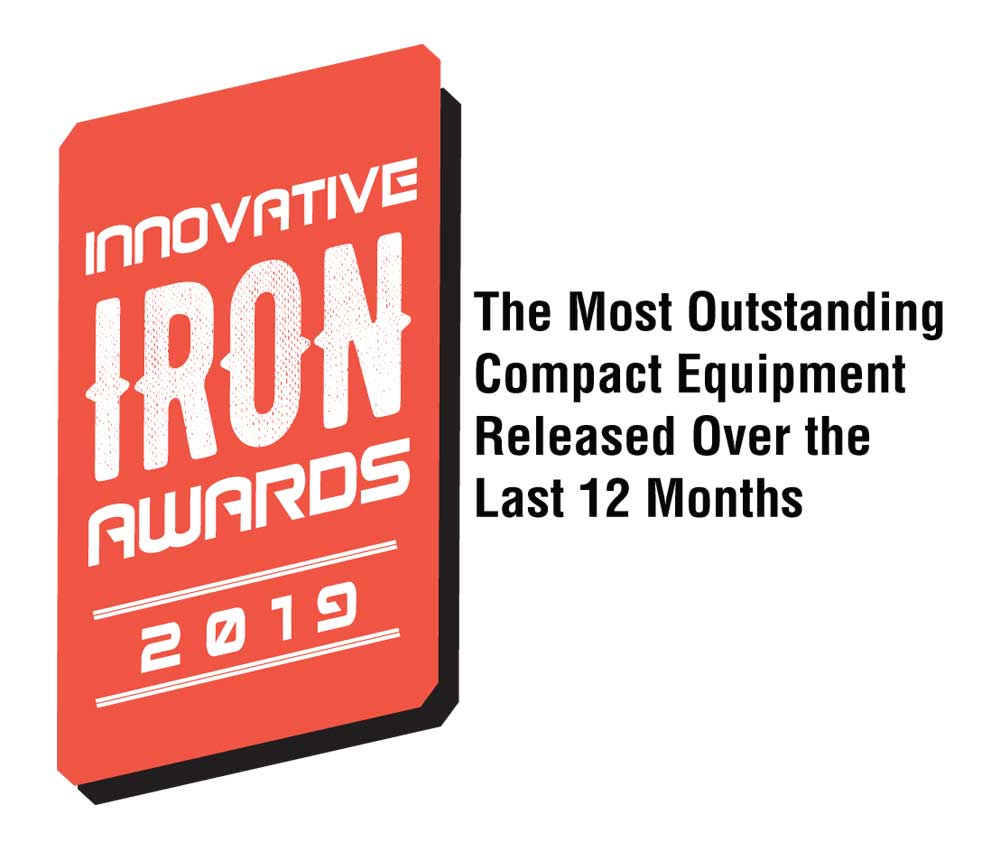 In the off-highway equipment industry, most of the machine options are already pretty fantastic. Skid steers that boast insane hydraulic power to the attachment, zero-turn nimbleness and automation as sophisticated as giant loaders. Micro excavators with retractable undercarriages that fit through narrow gates, boasting zero tail swing, 10 ft of reach and a ridiculous amount of breakout force for their size. Almost any brand and unit on a dealer lot today can be outfitted with standard or optional features that sound futuristic — from telematics to grade control. My point is: The standard for greatness is very high today because the status quo is already pretty damn impressive. That is why we bow to these 2019 Innovative Iron Award winners. These ideas are taking already amazing machines to a whole other level.
Rolling Large: Michelin's All-Terrain and Hard Surface Traction Airless Tires for Skid Steers

Pneumatic tires offer comfort. Solid tires offer protection from flats but comprise on ride quality. Michelin's Tweel brand of airless skid steer tires offers the advantages of both — no flats and a comfy ride — while delivering advantages like easy mounting, damage resistance, reduced operator fatigue, improved productivity and longer wear life than standard pneumatics. The Tweel has been out for a while, so why is this an innovation? Because these next generation Michelin Tweels are the first embedded with an eight-bolt hub that is interlocked mechanically to increase durability, and now there are two new variants — the AT (all-terrain) and HST (hard surface traction) options. The SSL 2 AT is recommended in applications where at least 80 percent is off-road usage, and the HST is built for work done on hard surfaces such as asphalt and pavement. For more info, visit michelintweel.com.
Tags:
Innovative Iron Awards 2019
,
Michelin
,
November December 2019 Print Issue