18th annual event raises more than $80,000 for local benefiting charity, CCRI
RDO Equipment Co. and R.D. Offutt Co.'s annual charity luncheon, RDO Caters Taters for Charity, raised a record $81,569 for CCRI, this year's benefiting charity. CCRI provides support to more than 400 individuals in the Clay County, Minnesota area with an important mission of enhancing and enriching the lives and learning of people with disabilities.
"This event has a significant impact on the lives of each person we serve," Shannon Bock, Executive Director said. "RDO once again has strengthened our community through this incredible charity partnership. We are grateful for their leadership, generosity, hard work, and for their confidence in our work."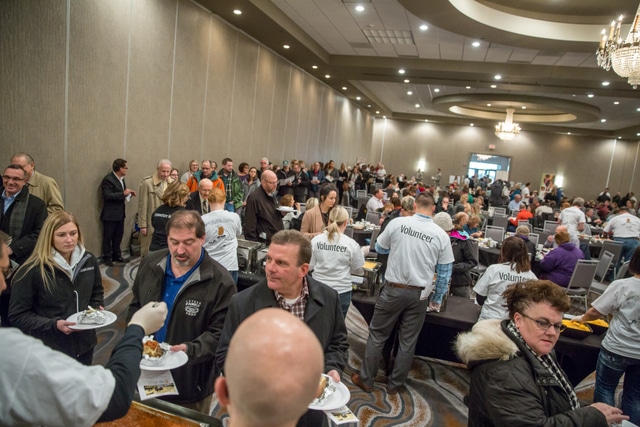 Starting in 2000 as a potato luncheon designed to raise funds for charitable causes in the community, RDO Caters Taters for Charity has grown into a first-class event and annual gathering of Fargo, Moorhead, and West Fargo community members. For a nominal donation, guests receive the famous RDO Caters Taters "pound-tato" — a one-pound baked potato — choice of toppings, dessert, and a beverage. A raffle, door prizes, bagged potatoes for sale, and photo booth offer additional support for the charity and a fun atmosphere for guests.
In its previous 17 years, RDO Caters Taters for Charity has raised more than $500,000 for local charities including American Cancer Society, Make-A-Wish of North Dakota, Hospice of the Red River Valley, and YWCA Cass Clay.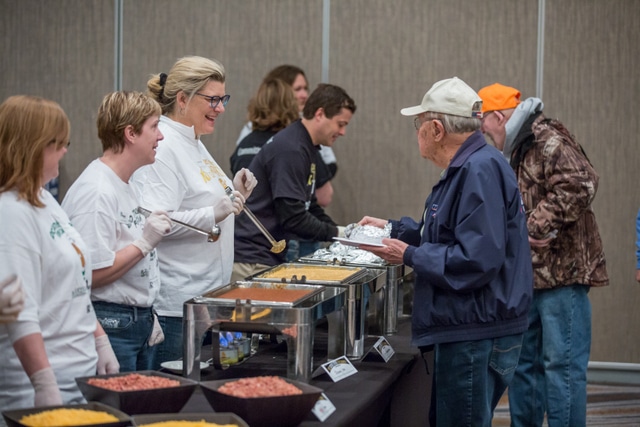 RDO Caters Taters for Charity 2018 event details will be announced next spring. Stay up-to-date by visiting rdocaterstaters.com, liking the Facebook page, and following RDOCatersTaters on Instagram.
For more info on RDO, click this link. It's super clickable.
Tags:
R.D. Offutt
,
RDO Caters Taters for Charity
,
RDO Equipment