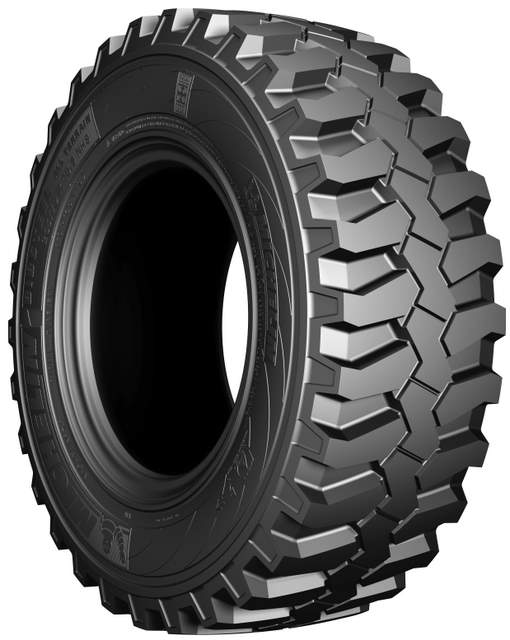 For even higher productivity on North American construction sites and work sites, Michelin introduces the newest extension of Michelin's radial line for skid steers, the Michelin BibSteel Hard-Surface tire. Following in the footsteps of the Michelin BibSteel All-Terrain radial, the BibSteel Hard Surface is the latest innovation in the company's compact line, delivering increased traction and durability and a better ride than less-durable bias tires. The Michelin BibSteel Hard-Surface tire succeeds the MICHELIN Stabil'XZSL radial.
"With a robust, all-steel casing and belt package and enhanced traction, the BibSteel All-Terrain is the ideal product for the vast majority of the skid steer market, including job sites, construction and road work," said Bob Rees, North American product manager for Michelin North America Agricultural Tires. "The BibSteel Hard-Surface, meanwhile, delivers all of the same features as the Bibsteel All Terrain with a tread designed specifically to provide excellent performance and maneuverability on hard and smooth surfaces."
Three advantages bring key improvements for the Michelin BibSteel Hard-Surface radial. First, it retains the same proprietary rubber compound that delivers the reliable longevity of its predecessor so the BibSteel Hard-Surface delivers a longer tire life. Second, it has all-steel casing and crown plies for durability. And third, the BibSteel Hard-Surface radial features a rim guard, better sidewall impact and puncture resistance, all of which are critical on debris-strewn jobsites.