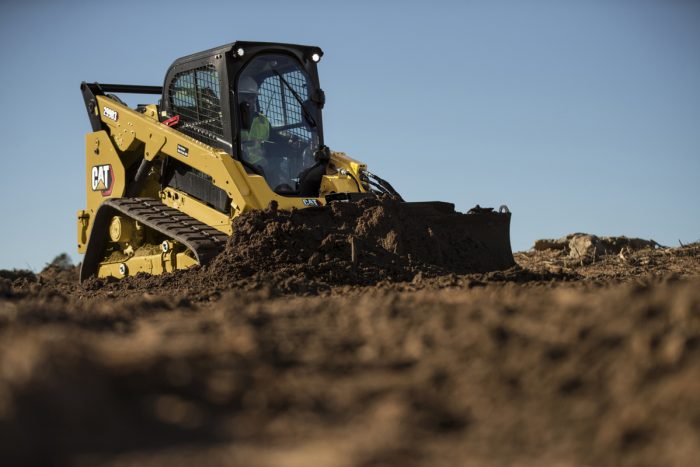 CONEXPO cometh. We're talking about the biggest tradeshow in America by physical size. It only happens every three years, and it's all centered around construction equipment. CONEXPO-CON/AGG will happen again March 14-18, 2023, in Las Vegas. We'll be there. So will everyone else. Follow our coverage right here. Here comes more important CONEXPO news…
At CONEXPO, Caterpillar announced new options for the Cat Smart Grader Blade and Smart Dozer Blade. The new external control kit for GB120 and GB124 smart grader blades expands use of these blades to Cat D and D2 series SSL and CTL machines, enabling customers with previous model fleets to run smart blades. The new 3D grade control kit uses existing connections to easily add automatic blade control to the Cat Smart Dozer Blade.
Smart Grader Blades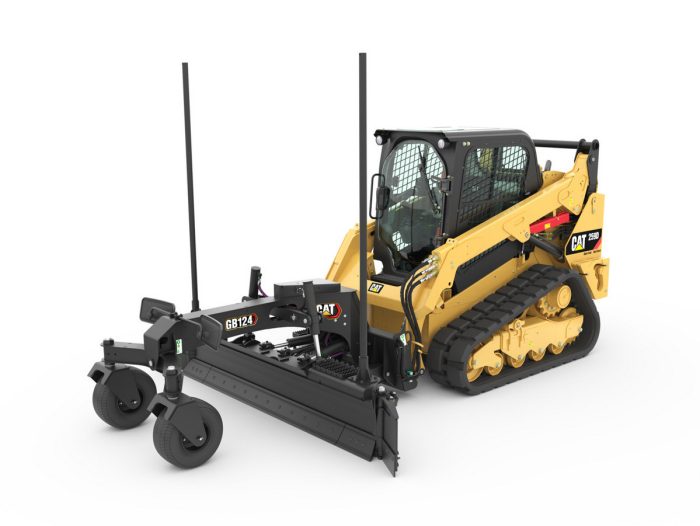 Cat Smart Grader Blades set the standard for machine and attachment control integration. Previously, these smart blades were made available for customers with Cat D3 series SSL and CTL machines. The new external control kit provides customers with a means to run smart grader blades on all D-series and select older Cat machines. Simplifying operation, GB120 and GB124 blades automatically detect whether they are being operated on a D3 series or machine equipped with the external controller.
The new external control kit includes a third joystick for operating blade raise/lower, tilt, angle and wing functions like smart control for D3 series machines. In addition, it includes the wiring harnesses, a RAM mount, brackets and all the necessary hardware required for smart grader blade control. Compatible with Cat Grade and Earthworks GO! systems, the new external control features selectable modes for left, right and tandem control. Standard cross-slope assist and full proportional control of all functions improve operating efficiency.
3D Grade Capabilities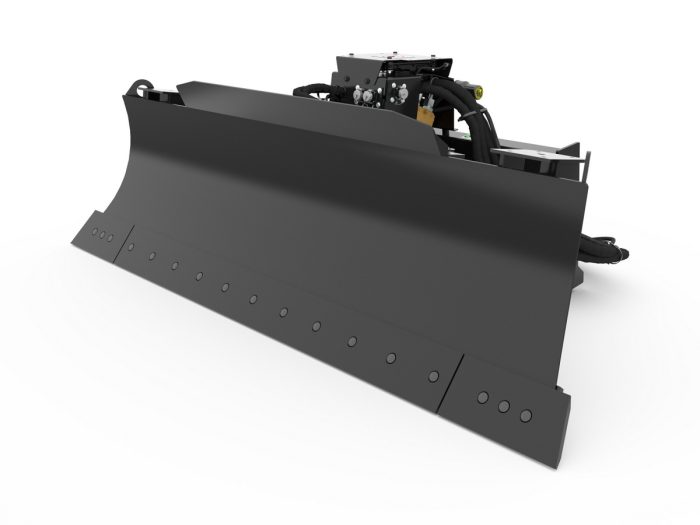 A valuable tool for experienced as well as novice operators, the new 3D GPS/GNSS grade control for smart dozer blades on Cat CTL machines guides the operator to accurately grade planes, slopes, contours and complex curves. It provides blade vertical height and horizontal positioning guidance, or, alternatively, the system controls the blade relative to a design loaded into the grade control system.
Automated blade control takes the guesswork out of what the grade should be, allowing operators to achieve design plans faster. Veteran operators can work more productively with the system, and those with less experienced can work more confidently and quickly build grading skills. Regardless of operator experience level, the 3D grade control system can reduce rework, labor and materials used on the job.
The base Cat Smart Dozer Blade comes standard with all the required hookups to install 3D grade control components. Software updates and the hardware are available for existing machines and smart dozer blades to operate grade control.
More details on the new external control kit for Cat Smart Grader Blades and 3D grade control for Cat Smart Dozer Blades can be found by contacting a Cat dealer or visiting https://www.cat.com.
We'd love to keep in touch! Check us out on Facebook, Twitter and LinkedIn!