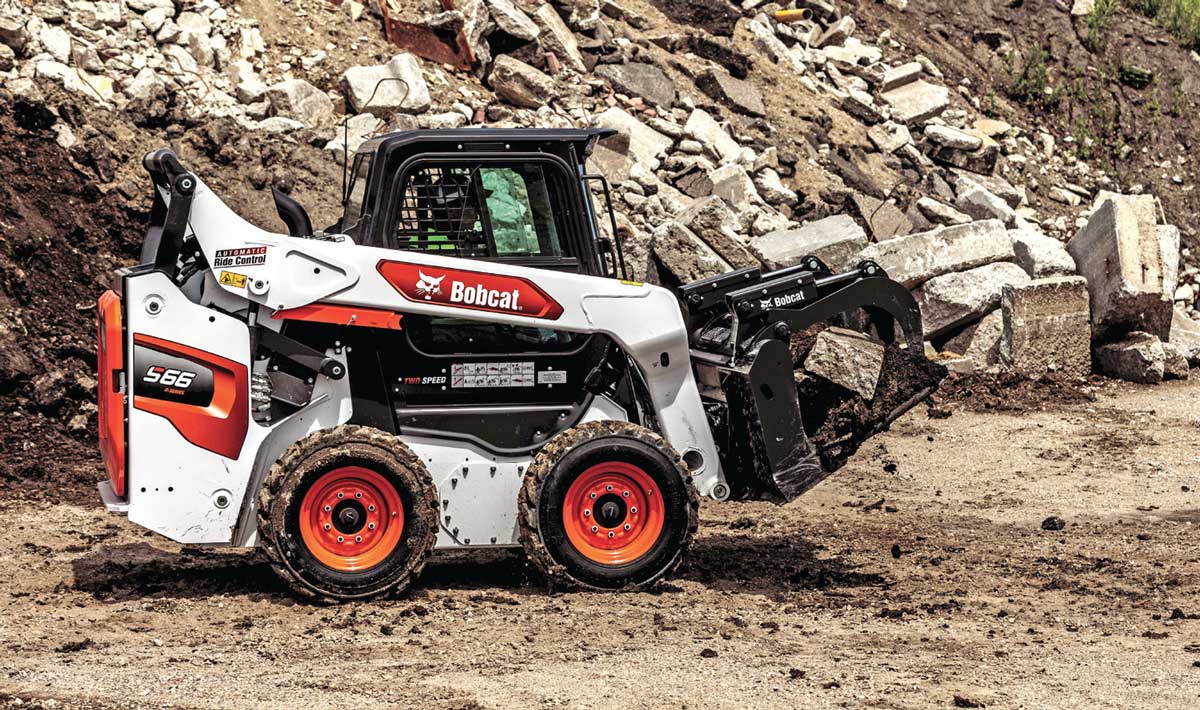 Loaders Built to Help You Accomplish More
This post is a part of Compact Equipment's annual Spec Guide. View other brands' product and spec info by clicking this link. View the magazine version of these summaries by clicking right here. Sign up for the print edition right here. Now enjoy!
Bobcat invented the world's first skid steer loader more than 60 years ago and carries on a legacy of providing reliable, quality and capable compact equipment. Today, Bobcat continues to innovate and lead the industry with the recent launch of revolutionary new R-Series skid steer and compact track loaders — the most powerful, durable loaders Bobcat has ever built.
R-Series skid steer loaders are a revolution in both form and function. At first look, operators will notice the new lift arm design, featuring cast-steel sections which allow the loader arm to be stronger yet slimmer. This design paired with optimized lift arm linkage enables R-Series loaders to offer increased lift capacity and lift height with the added benefit of enhanced visibility.
When you put an R-Series skid steer loader to work, you'll feel the difference. The Bobcat inline engine and direct drive system offers more torque and a wider range of power than ever before. High performance is combined with an innovative new self-priming fuel system and enhanced cooling system to maximize uptime, keeping you on the job and out of the shop. Powerful breakout forces and fast cycle times allow you to dig, push, haul and lift with confidence.
It wouldn't be a Bobcat loader if it wasn't comfortable, and R-Series skid steers offer an unmatched operator experience in the one-piece sealed and pressurized cab, says the company. In addition to the precision of the available industry leading selectable joystick controls, another notable piece of in-cab technology is the R-Series standard 5-in. display which keeps operators in tune with the machine and attachments. An optional 7-in. work-glove-friendly touchscreen display offers next level machine data and features, including Bluetooth device connectivity with active noise canceling during phone calls. Redesigned R-Series skid steers are a part of the unparalleled lineup of durable, reliable Bobcat tough compact loaders. Paired with a genuine Bobcat attachment, each skid steer loader model is a force to be reckoned with on your jobsite.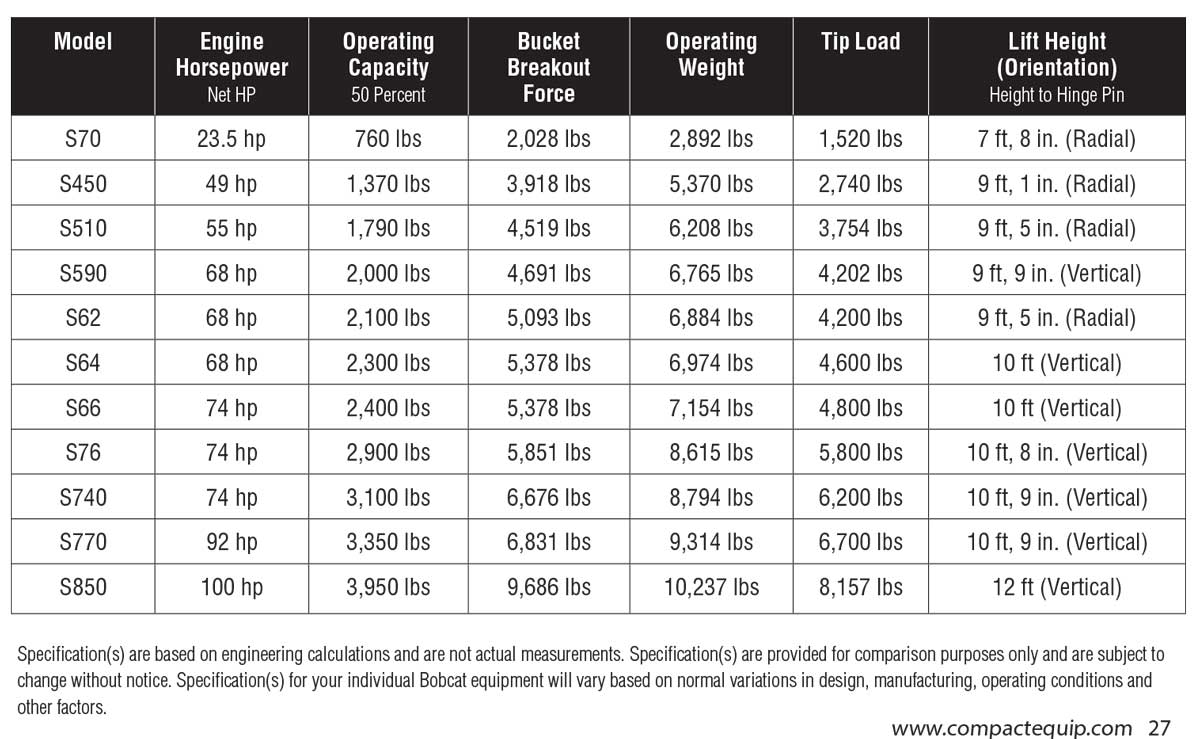 Advice to Buyers
"Always assess the work that needs to be done and select a machine and options to best fit into your operation," says Mike Fitzgerald, marketing manager for Bobcat Co. "Some jobsites and tasks require smaller loaders for access reasons. Larger loaders may be needed when significant amounts of materials have to be moved. Some attachments may require high-flow hydraulics, and having a cab with heat and air conditioning is nice when working in a variety of weather conditions."
For reprint and licensing requests for this article, please click here.