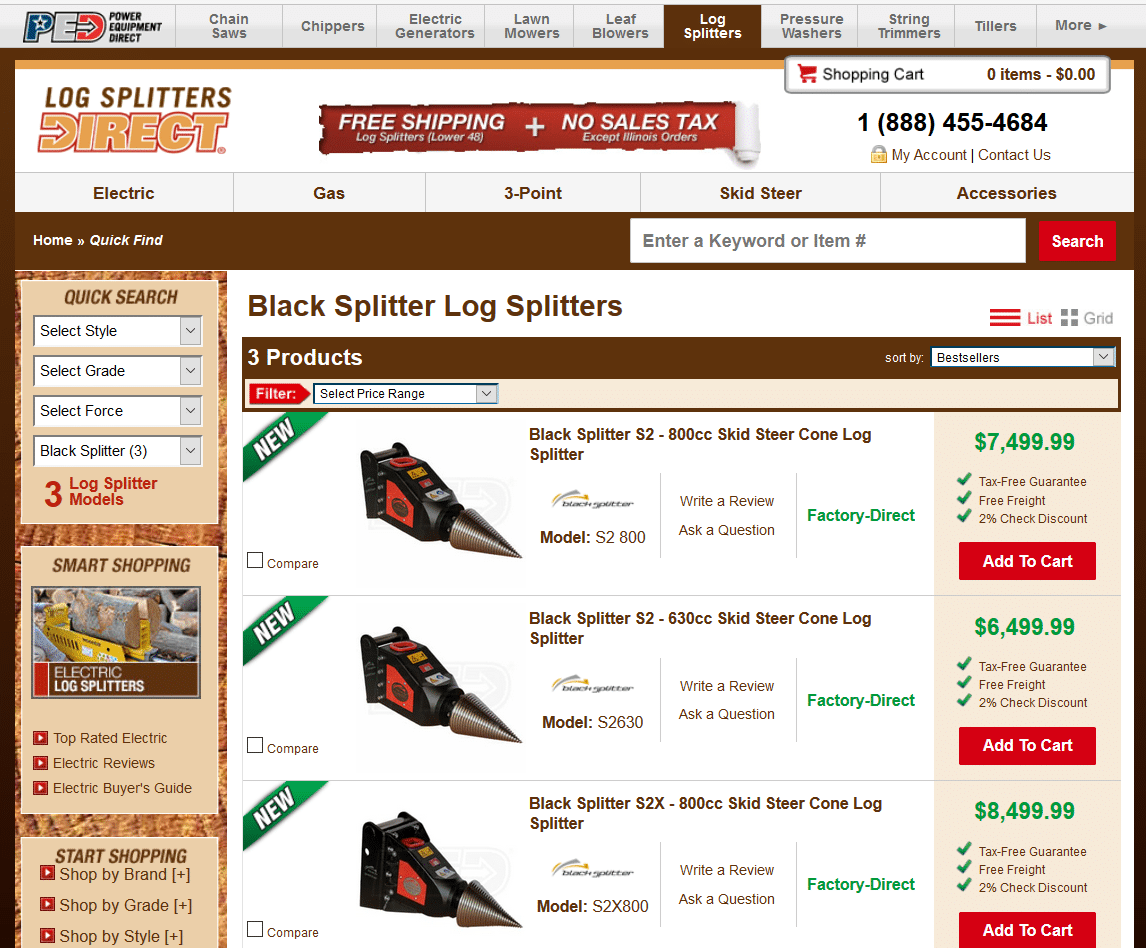 Atlantic Excavator Attachments has cemented a deal with Power Equipment Direct to begin selling Black Splitter wood splitting attachments online at its specialty site logsplittersdirect.com. The move represents the firm's entry into e-commerce and allows customers from across the United States to easily acquire these unique cone splitters through the internet.
Log Splitters Direct is a division of Power Equipment Direct, one of the largest online dealers of outdoor power equipment and accessories. The firm sells a wide range of machinery including log splitters, chip spreaders, chainsaws, and more.
"Our customers often ask me why don't they make splitters that can accommodate oversized logs," says Log Splitters Direct Product Expert Dale Vogelsanger. "The Black Splitter answers that question and ultimately saves them time and money, which is what drives all of us. The overall quality of these attachments is truly impressive and I am happy to be offering them."
Several of Atlantic's Black Splitter models are currently available at logsplittersdirect.com including the S2630, S2800, and S2X800. The website provides users with the tools required to make an informed buying decision including product photos, features, specifications, reviews, and shipping details. Click here to view the Black Splitter models currently available through Log Splitters Direct.
"We witnessed the power of the internet and social media in a recent marketing campaign conducted on several online platforms; the increased sales, call volume, and product exposure was great," says Atlantic's Owner Eric Ransome. "A growing number of consumers research products, check online reviews, and even make purchases online. Having these attachments available through Power Equipment Direct gives customers across the U.S. the ability to find and purchase our products through a reputable online distributor."