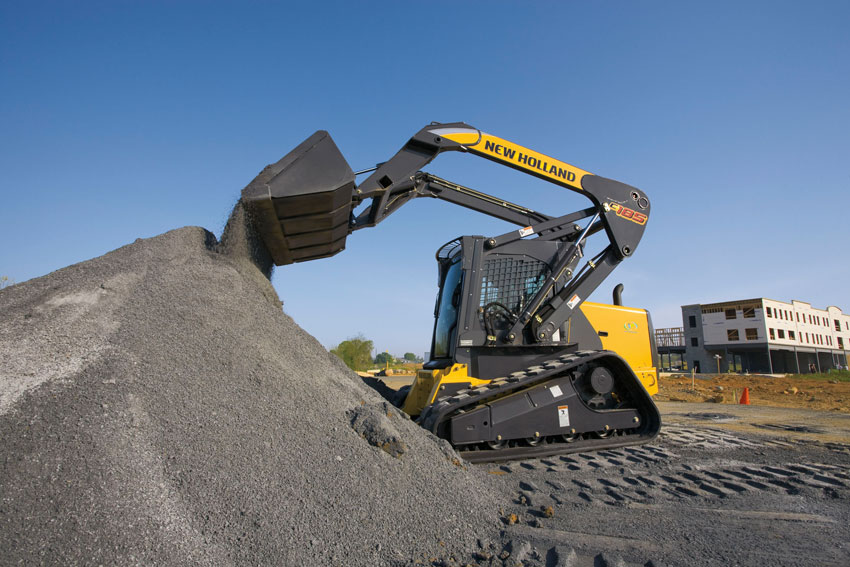 New Holland wants to get you behind the joysticks of a few new machines. Just give it a test drive. Try out that suspension seat. How about that air conditioned cab? Experience the impressive breakout force and easy-to-service access points. And hey, how about 0 percent financing till June?
It's a great way to start out the spring work season (New Holland compact track loaders are especially great wet weather machines). On April 1, New Holland Construction announced 0 percent financing for 42 months on all Super Boom skid steer and compact track loader machines through June 30, 2010; it should be noted that it's New Holland that give us the vertical lift style of skid steer. And its track loader line offers lower operating costs with its rigid undercarriage frame with fewer moving parts, reducing maintenance costs compared to suspension track systems.
New Holland is also offering 0 percent financing for 36 months on all B Series loader backhoes through June 30, 2010. With outstanding lift, dig and breakout forces, 360-degree visibility for maximum control and confidence, a hood that easily flips open for complete access and fast maintenance, these B Series loaders have some serious digs. There are six models, ranging in horsepower from 95 to 110 hp, with backhoe bucket digging forces of 12,592 to 13,255 lbs.
We say go see your local dealer today.
Tags:
backhoes