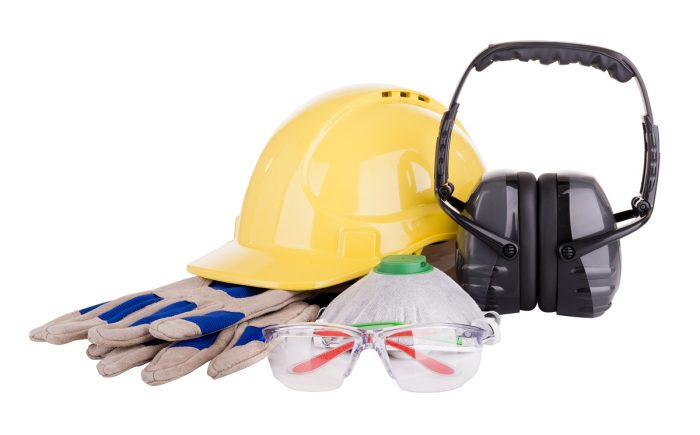 Safety is the No. 1 priority of crews when hitting the jobsite. But all the Toolbox Talks, training videos and meetings won't help if you don't have the proper gear to stay safe. Below, we gathered a handful of safety products designed to keep you protected on the job.
Brass Knuckle's Grasshopper Safety Glasses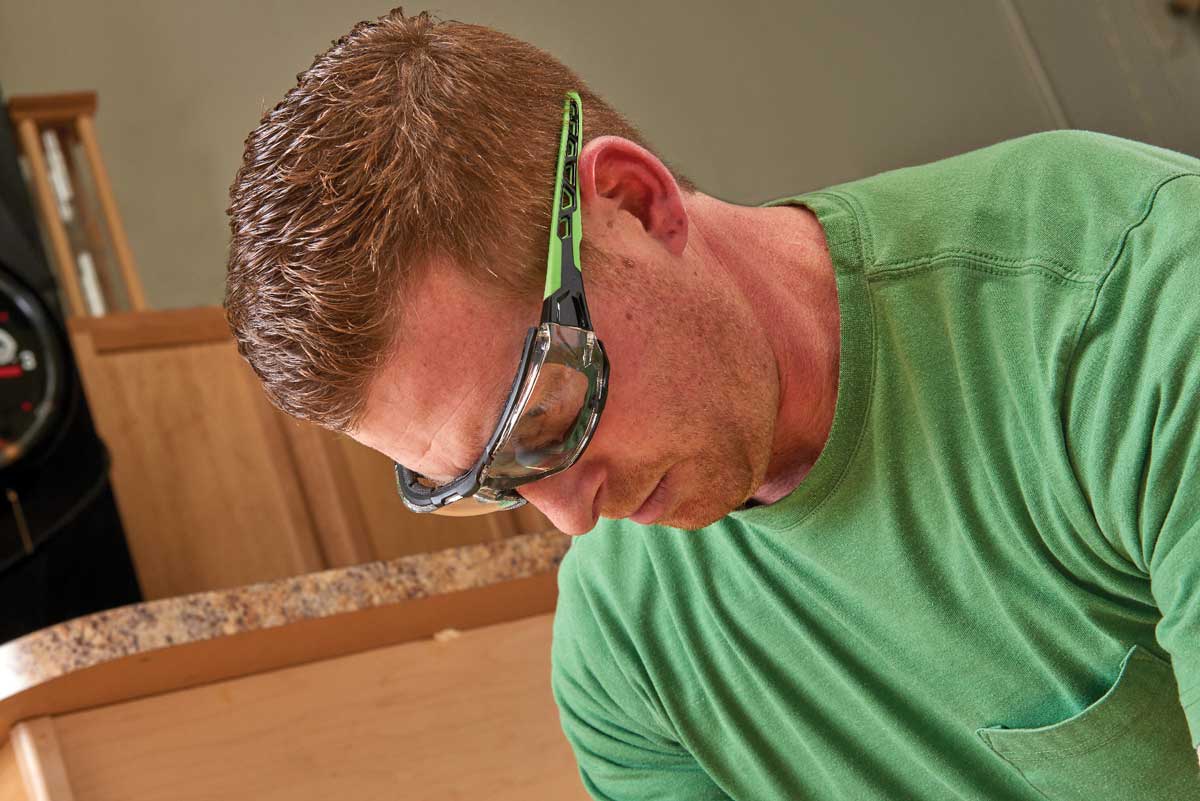 Get the jump on eye safety with the versatile protection and comfort of Brass Knuckle's Grasshopper. Grasshopper combines a host of superior comfort features with a wall of protection against dust and dirt – and that ultimate compliance-killer – fog. A soft EVA foam dust filter with built-in air channels fills the gap between the glasses and the face, keeping dust out. These goggles now also quickly transform, as the dust gasket is removable to allow for conversion into standard protective eyewear, enabling them to jump from job to job with ease. In addition to a clear lens, for further versatility, Grasshopper is also available in a smoke lens for normal outdoor conditions (18 percent of light passes through), while indoor/outdoor clear mirror lenses provide all-around tint for protection from the glare of bright artificial lighting and sunlight (50 percent of light passes through). Ideal for workers who change environments throughout the day, a mirror finish allows optical clarity indoors and reduces glare outdoors. For more info, visit brassknuckleprotection.com.
Werner's ProForm SP Full Body Harness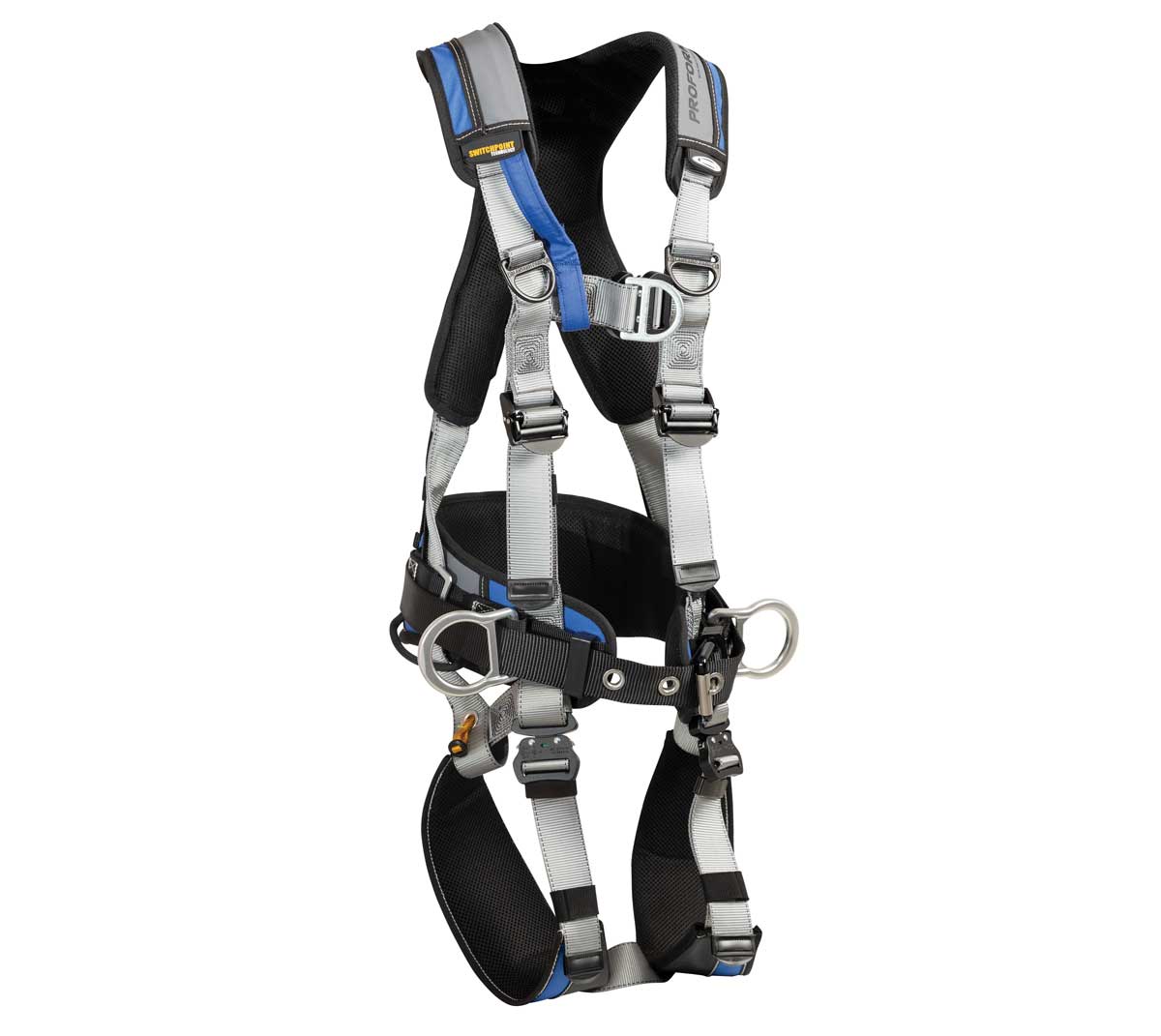 The ProForm SP Full Body Harness with SwitchPoint Technology from Werner is designed for post-fall safety and rescue. The new high-performing harness was developed for specialized professionals and takes the Werner patented "Chair in the Air" technology to the next level by providing fast and easy activation before rescue workers arrive. It features a hip level deployment cord that makes activation simple and puts the suspended worker into a comfortable seated position with freedom of movement for improved rescue operations. Werner was first to market, and the company says there's currently no other harness available that provides this type of immediate and controlled post-fall relief in case of an accident. Engineered with patented built-in safety features and manufactured with precision craftsmanship, the user can easily activate the dorsal D-Ring of the harness, which immediately transitions from back to front for easier access. Professionals that have a traumatic fall experience are now allowed more freedom of movement for improved rescue. For more info, visit wernerladder.com.
Cardo Crew's Comm-Set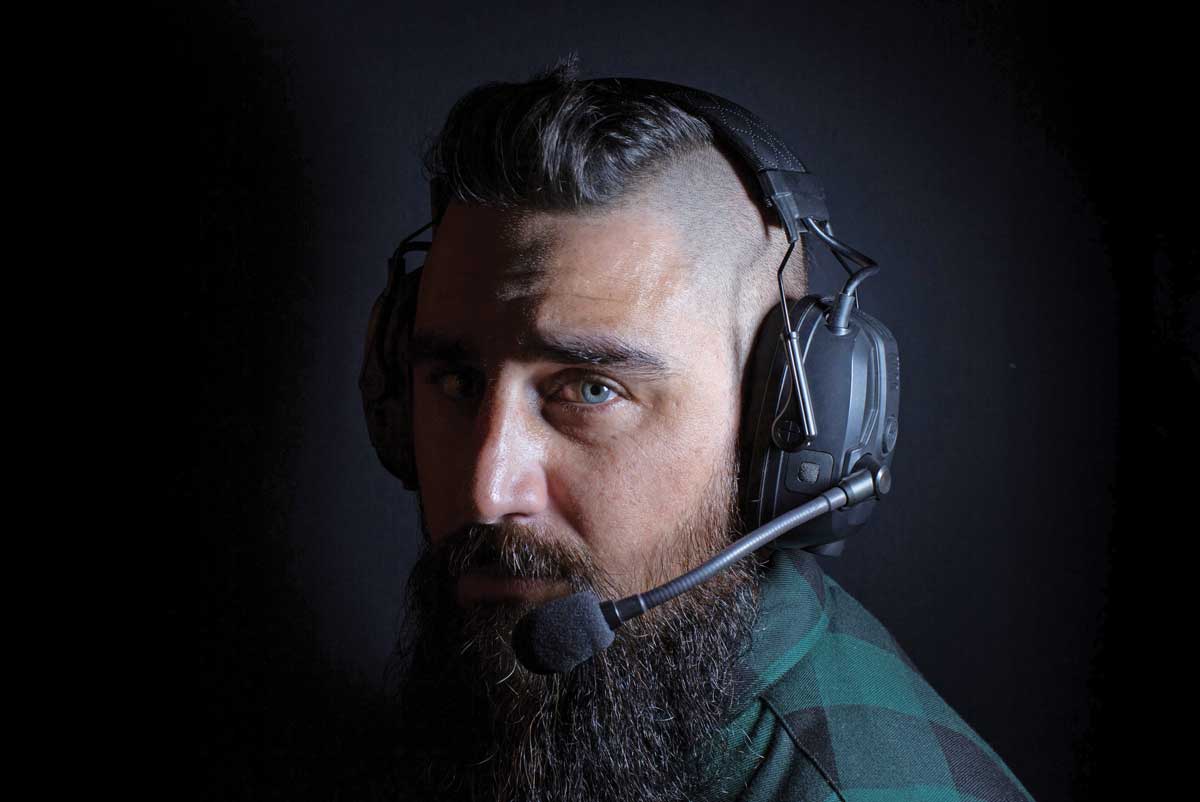 Cardo Crew's Comm-Set is a noise protection communication solution that increases productivity and safety by enabling work crews to stay connected in noisy and hazardous environments. Powered by Cardo's mesh intercom technology, Dynamic Mesh Communications (DMC), Comm-Set keeps teams protected and connected while they work in hazardous environments or remote worksites. In addition to connecting anywhere from two to 15 users via wireless mesh technology within a two-mile range, the hands-free Comm-Set provides situational awareness and is equipped with a plug to easily connect two-way radios. The system guarantees the user's protection against impulsive and loud environmental noises. Eight different channels enable a seamless co-existence of multiple intercom networks within the same terrain for solid performance. Offering many options, users can connect their mobile phone via Bluetooth technology and use the dedicated mobile app, plus easily operate such features as built-in FM radio and music streaming. For more info, visit cardocrew.com.
SecuraTrac's MobileDefender Model S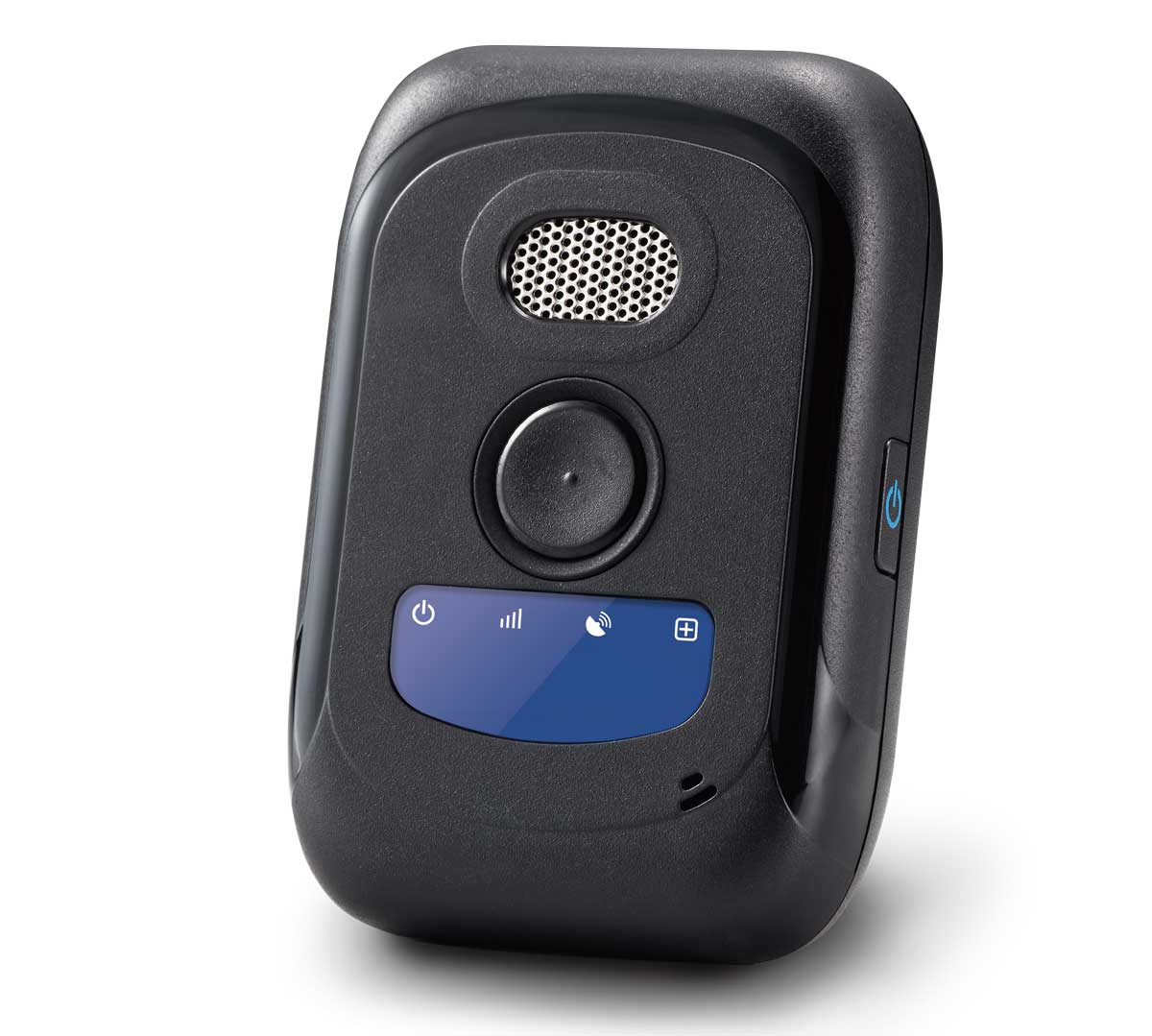 SecuraTrac, a leading provider of mobile health and safety solutions, recently announced its next generation mPERS mobile emergency pendant, the MobileDefender Model S (MD-S). The model S (MD-S) is developed on the same platform as the powerful MobileDefender and introduces new capabilities that will help to ensure the safety of those who use the MD-S and the SecuraTrac platform. Companies that dispatch employees into unknown environments and situations (like construction workers) can rely on the MD-S to relay information about employee locations while providing them with an instant connection to help if an emergency occurs. The MD-S also offers a built-in Fall Advisory capability. The MD-S can detect horizontal and vertical movement so if an employee falls on the job or is knocked over, he or she does not have to initiate a call for help. The MD-S will trigger one automatically. Leveraging existing SecuraTrac cloud-based location technology, the new MD-S adds the ability for Central Stations to respond to potential accidents. For more info, visit securatrac.com.
Case and Brunt Workwear Partner to Create 'The Ultimate Operator Boot'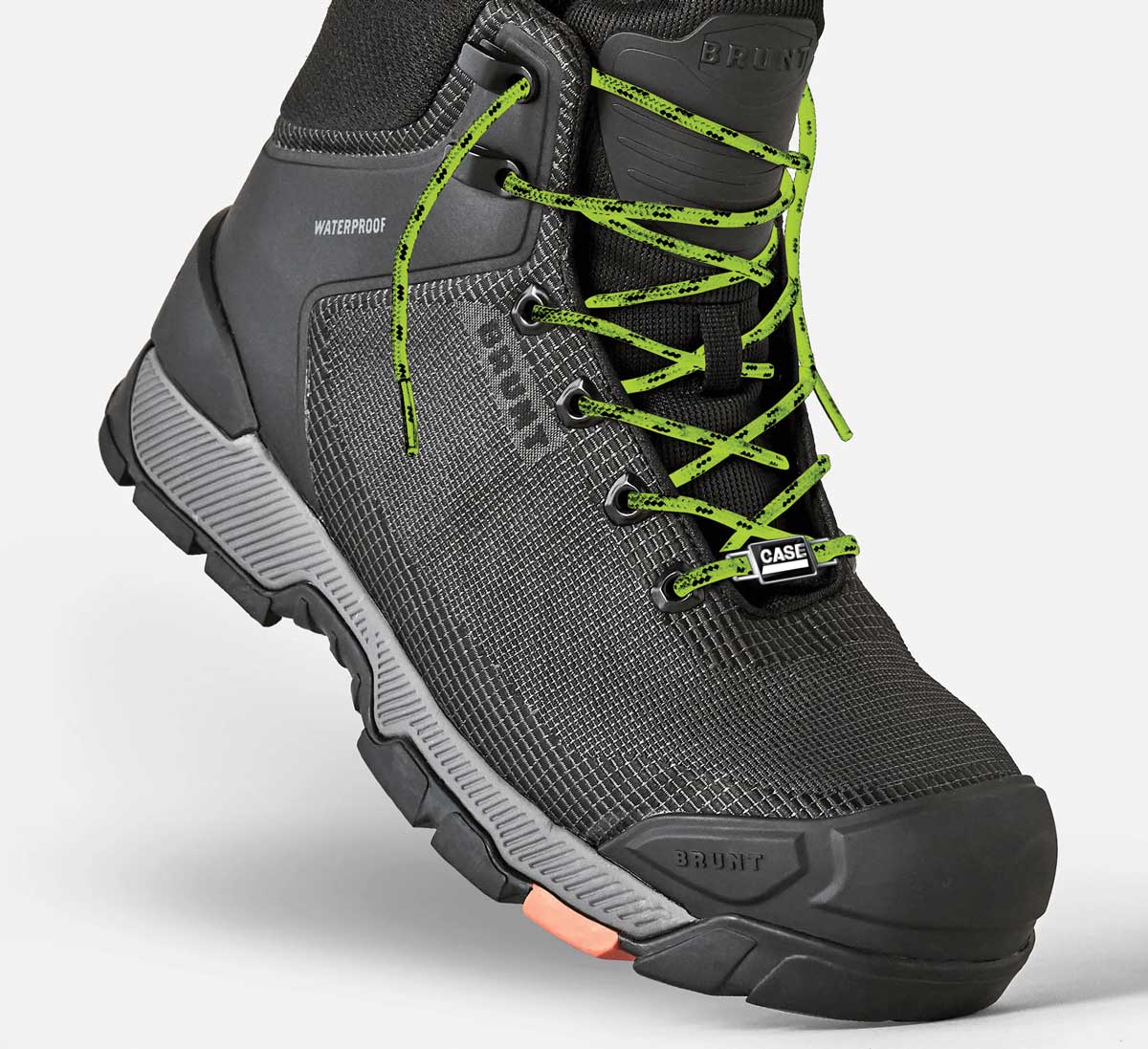 Case Construction Equipment and Brunt Workwear are joining forces with a formal and unique partnership to better the lives of the hard-working operators of America. This partnership kicked off at the Case booth at CONEXPO/CON-AGG with tons of customer research via construction tradesmen and women to best understand their everyday needs. The goal: Gather real-world input from those on jobsites to build a new, first-of-its-kind ultimate construction equipment-operator boot from the ground up. This summer, Brunt will then take its prototype boots – based on the operator feedback from CONEXPO – to the Case Tomahawk Customer Center. Exclusive to Case customers, dealers and the media – the 500-acre training-and-customer-experience facility, tucked in the scenic north woods of Wisconsin, is part summer camp (for adults), part nature preserve and part horsepower-enhanced power-tool playground for operators. The retail launch of the cobranded Case and Brunt ultimate operator boot is slated for March 2024. Case and Brunt also teamed up to design limited-edition Case-branded boots. They're currently available via bruntworkwear.com, starting at $135.