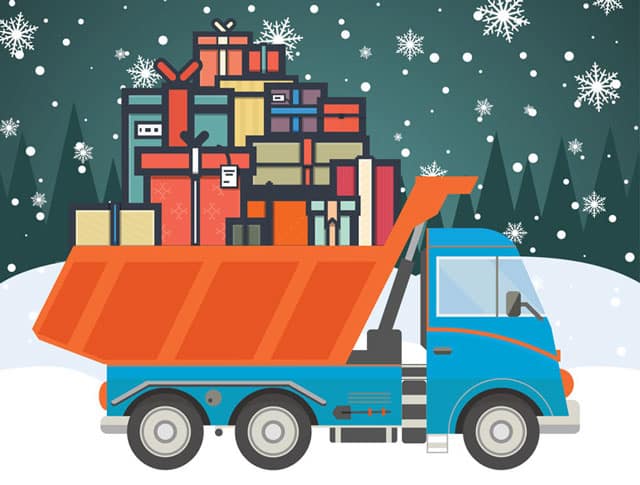 We're making a list and checking it twice. Finding all the toys that are awesome and super nice! Whether you are shopping for a kid or a kid at heart, you are sure to find something special for the construction enthusiasts on your list.
IT'S A READING ADVENTURE!
Jobsite Juniors magazine features columns that teach children about the construction industry like "Meet the Crew" and "Project Spotlight." There are also loads of activities such as word scrambles, quizzes and coloring pages. Begin your child's adventure into the world of construction today!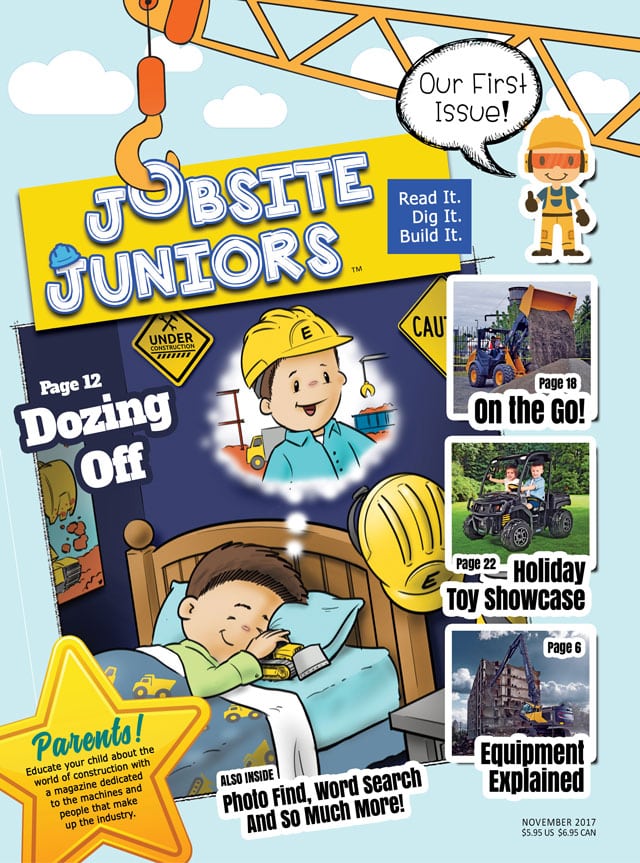 LET'S ROLL!
Zip around the yard in the John Deere Gator XUV. Load up the large dump bed and test out the tailgate! Drive up to 4 1/2 miles per hour on grass, dirt or hard surfaces. Just don't forget to wear your seatbelt!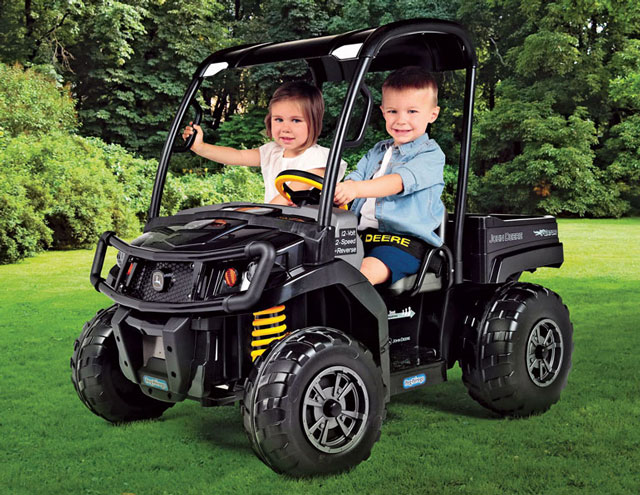 Available at johndeerestore.com
READY TO WORK
Get the job done with the Cat Bulldozer ride-on! Gear up with your very own hard hat and push boulders around the worksite. There's no need to take a break because a heavy-duty battery keeps the fun going all day.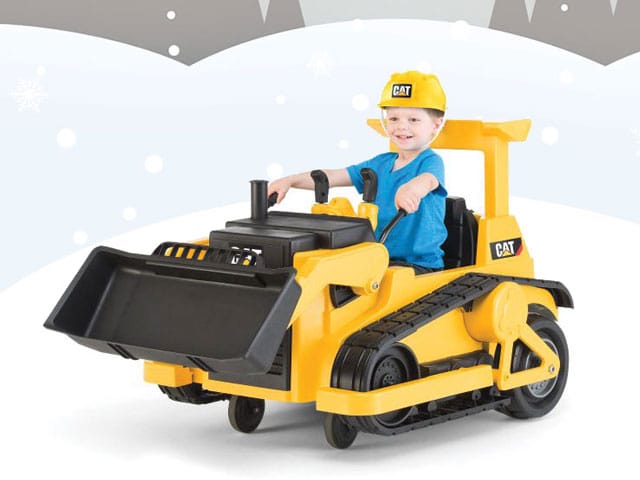 YOUR OWN WORKSPACE
The Deluxe Workshop from Step2 comes with everything you need — an electric drill, screws, saw, hammer, shop vac, Durafoam wood pieces and SO much more! Make mom and dad happy with a pegboard, bins and drawers for easy clean up!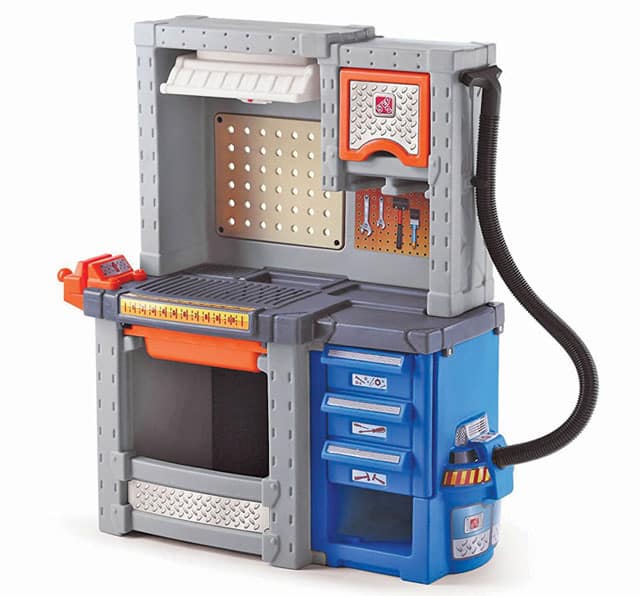 Available at lowes.com
YOU'RE THE BOSS
The 19-piece Kubota Equipment and Shed Set puts you in charge of your own jobsite! The set comes with a R630 wheel loader, KX-040 excavator, shed, pickup truck, utility trailer, barrels, boulders, signs and more.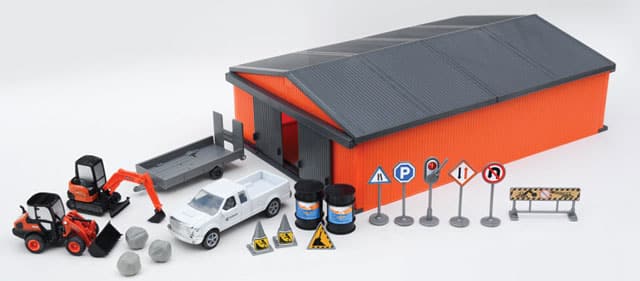 Available at Kubota Dealerships
GET BUILDING!
This 2-in-1 LEGO Technic model is just like the real-life Volvo EW160E wheeled excavator. Put it together and get to work with the boom, bucket and other moving parts.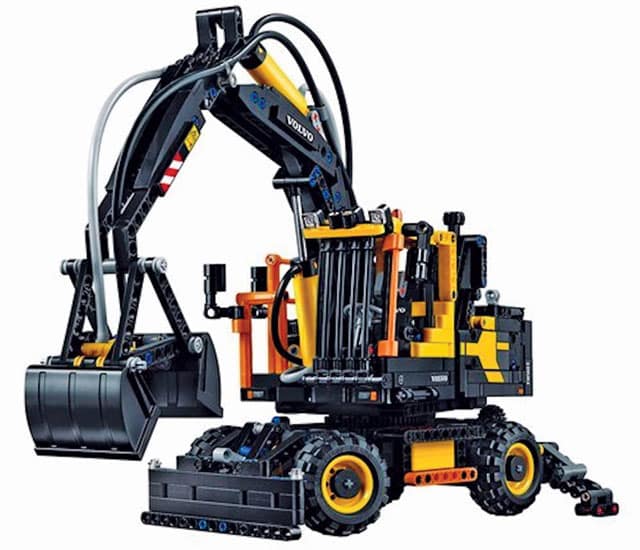 Available at volvobrandshop.com
The LINCOLN LOGS Prairie Creek Store features parts and pieces, including a cowboy for more fun. Did you know they're made of real wood? Super cool.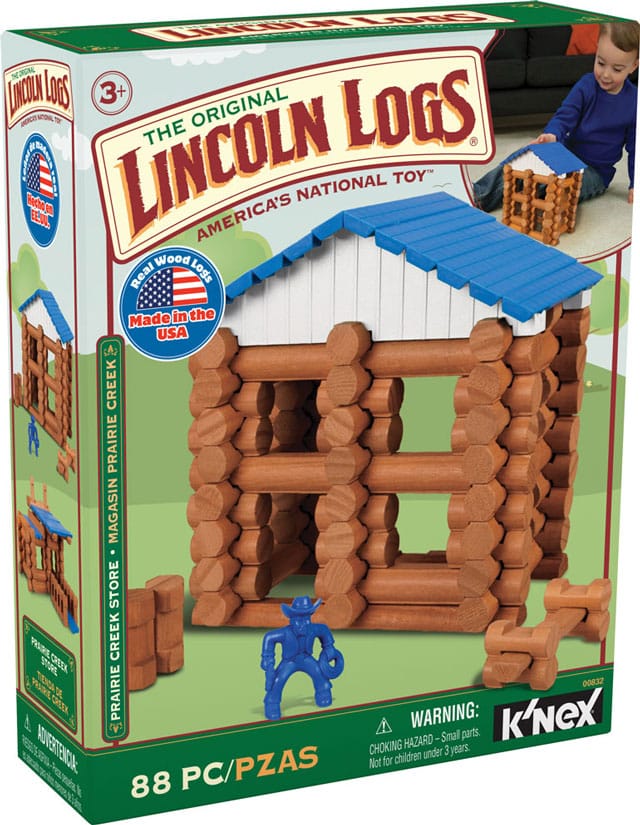 Available at lowes.com
GRAB YOUR CRAYONS!
Henrik the Hauler was created to honor Henrik Larsson, who spent more than 15 years with Volvo. Join his adventures with this fun coloring and sticker book. Get a free copy by asking your parents to email vceonline@volvo.com with "Henrik the Hauler" in the subject line.
CAN YOU DIG IT?
With lights, sounds and a working boom arm and bucket, this John Deere 200DLC excavator is just like the real thing only smaller! Take it around the house or out to the sandbox – wherever the job leads you!
Available at johndeerestore.com
IT'S ALIVE!
Want to build a robot? A cat? There's no need to pick. LEGO BOOST lets you build five different models and bring them to life. Ask your parents to download the free app and learn how to code to make your creation move, talk and much more!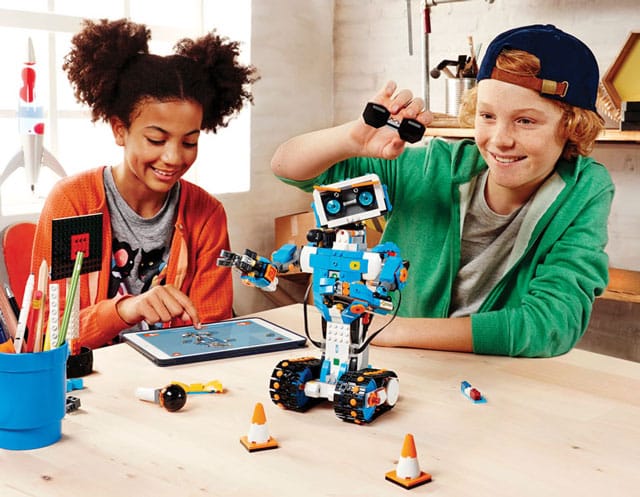 Available at lego.com
ART PARTY!
Paint your very own Cat backhoe with this real wooden kit! Add stickers and get rolling… once it dries, of course!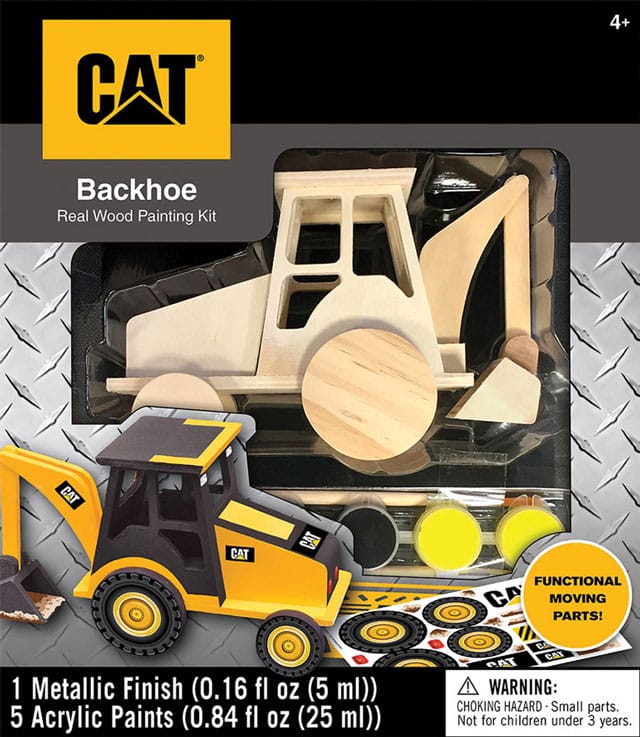 Available at masterpiecesinc.com
 Pam Kleineke is managing editor of Compact Equipment and Jobsite Juniors. 
Tags:
2015 Home Builders' Jobsite Codes: A Quick Guide to the 2015 International Residential Code
,
Caterpillar
,
John Deere
,
Kubota
,
Volvo Construction Equipment