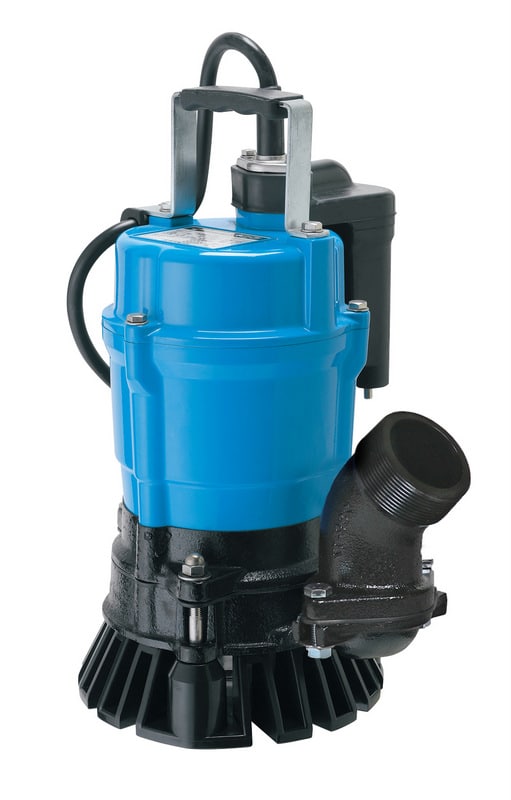 Tsurumi Pump has just introduced a new pump to its HS series, the HSE2.4S. The HSE2.4S boasts improved technology that has been used in other Tsurumi series.
As with all HS series pumps, the HSE2.4S features a built-in shaft mounted agitator that suspends solids, urethane semi vortex impeller for maximum durability and pump performance, and a dual mechanical seal with SiC faces which provide the longest operational life. The pumps also include a patented oil lifter that provides lubrication of the seal faces and a v-ring seal design that protects the mechanical seal from abrasive and damaging particles.
What makes the HSE2.4S unique?
Tsurumi has combined the latest technology with its legendary sand and trash handling pump to create the HSE2.4S. This pump is built for automatic operation and features an automatic water sensor which detects water to start the pump operation even when foreign materials are present. When the water level falls below the sensor, the pump continues to run for one minute then shuts off automatically.
"The HSE2.4S is an exciting new product for us to add to our HS series," said Glenn Wieczorek, managing director of Tsurumi. "With the automatic water level sensor it makes the process easier for people because they don't have to manually check the water levels."
The new pump was tested at job sites and completed more than 30,000 on-off cycles on average without failure or damage. The HSE2.4S is designed to pump water containing sand, solids and debris with minimal wear and clogging.
"This new feature allows for saving power and money which we know is important to our customers," said Wieczorek. "At Tsurumi we strive to be at the forefront of innovation and I feel that we achieved that with the new HSE2.4S pump."