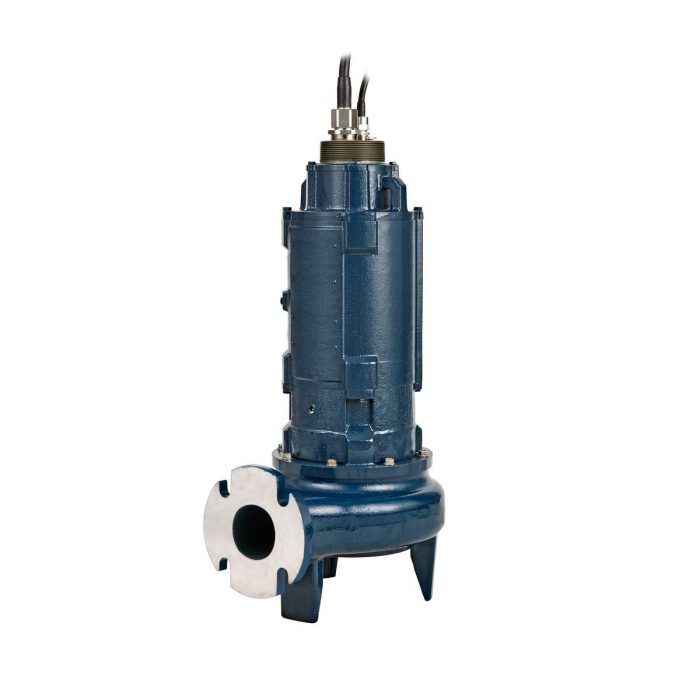 Municipal infrastructure operators are getting a new and safer solution for robust wastewater transfer with the launch of the new NCX Series of Explosion-Proof Submersible Non-Clog Pumps from FPS, a brand of Franklin Electric Co. Inc. These pumps are certified for use in Class 1, Division 1 and Group C and D hazardous location requirements, making them ideal for municipal markets as well as any commercial or industrial application that requires an explosion-proof rating.
"For years, our NC Series has set the standard for versatile, rugged and maintenance-friendly operation in wastewater transfer, and the NCX Series takes this commitment a step further," said Kyle Johnson, Product Manager — Engineered Wastewater Products. "The explosion-proof, submersible design gives operators an added layer of protection that is sometimes critical and often mandated by state or local regulations without compromising performance."
Specifically, the NCX Series can be used in a variety of applications such as lift stations; sewage systems; stormwater, flood and pollution control; industrial waste and dewatering; wastewater treatment plants; and general fluid transfer.
I hate to be the bearer of bad news, but sometimes you can't have it all… unless you rent. From finding the right dealer to scoring the perfect rental machine, we have you covered!
NCX Series Explosion-Proof Non-Clog Pumps are available in single- and three-phase power options to accommodate flows up to 625 gpm. Each unit is designed for overall serviceability and reliability with durability-conscious features like a field-adjustable wear plate, factory-standard dual silicon carbide mechanical seals, and chemical-resistant components. Intrinsically safe Non-Clog Control Panels designed exclusively for the NCX Series Submersible Non-Clog Pumps are also available for complete systems integration.
To learn more about the NCX Series, visit our product page or contact your Franklin Electric representative.