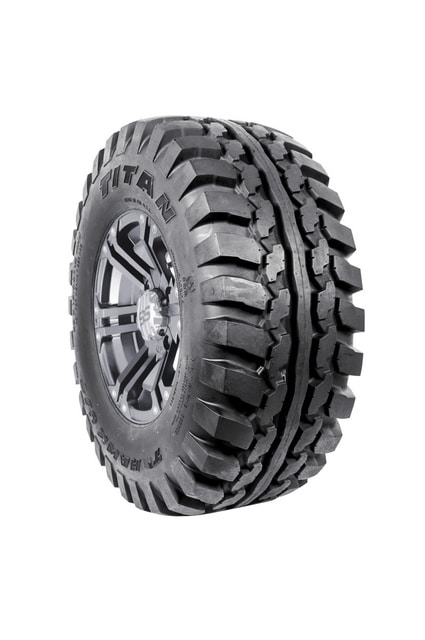 Titan International is releasing the rugged T-Hawk tire for ATVs and UTVs. Based on a military tread design and made in the USA, the 2-belt, 8-ply bias, non-highway service tire is available in 26×10-12NHS and 26×10-14NHS sizes. It is rated for 50 mph at a maximum load of 960 pounds for the 26×10.00-12NHS and 940 pounds for the 26×10.00-14NHS.
"Its center riding rib make it a very smooth, durable tire for hard-pack surfaces," says Steve Strauss, general manager at Titan Tire Corporation of Freeport, "but its aggressive outside lugs provide excellent traction when needed, making it a solid all-seasons tire."
The T-Hawk's high lug-to-void ratio and flat tread profile further improve roadability while providing longer wear and a quieter ride on hard-pack surfaces compared to a knobby tread design.
The tires can be purchased through your local Titan dealer or at Titan's new e-commerce website, www.TitanATV.com.
For more info on Titan tires, roll through this link. Get it?