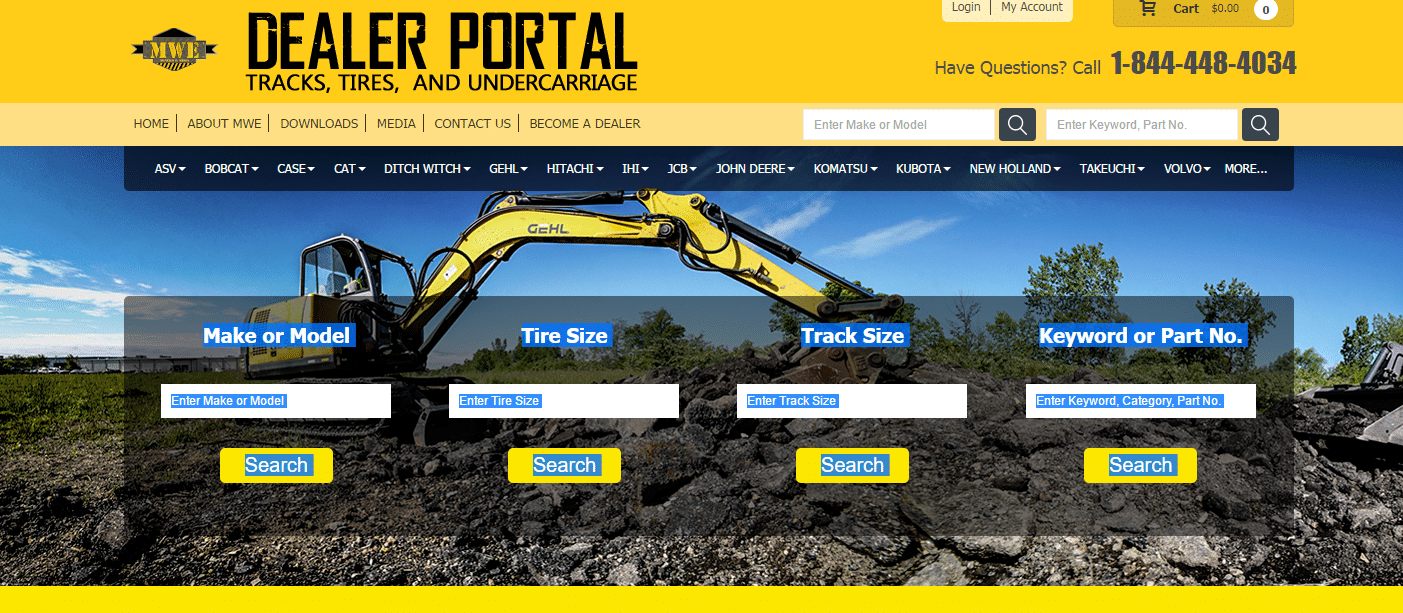 Midwest Equipment Sales (MWE) now has one of the most user-friendly dealer portals in the industry at www.mwedealers.com. The site is designed for the best user experience for their wholesale customers, equipment dealers, tire dealers and rental companies. The new site makes it easy for customers to find and order tracks, tires and undercarriage parts for compact construction equipment. MWE implemented the last shipping technology allowing us to pull rates and transit times from multiple carriers, giving our customer options that will allow them to find the rate and delivery time that meets their needs. Stock discounts and free shipping are automatically applied to large orders.
New dealers can apply directly on the site. And once their application is approved, they will be provided a username granting access to thousands of parts ready to be shipped quickly to anywhere in the country from one of MWE's three distribution centers.
MWE offers the leading brands including Bridgestone, Camso (formerly Camoplast Solideal), ATG and their own (TNT). With thousands of parts, MWE offers the widest selection in the industry.
For more info on MWE, click this link. It's real easy-like. Just try!