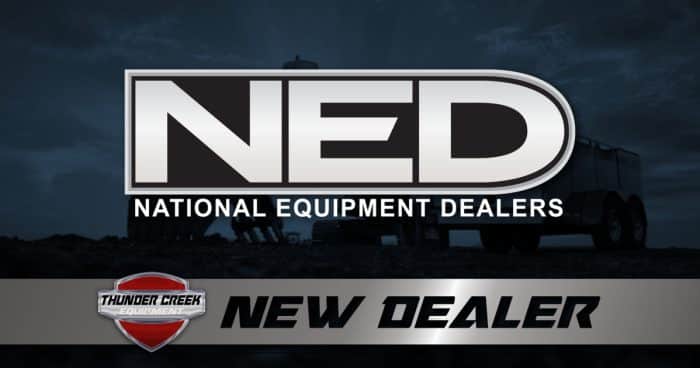 National Equipment Dealers (NED), LLC recently announced the addition of Thunder Creek Equipment fuel and service solutions to its robust product offering serving its regions — which includes everything from excavators, articulated trucks and wheel loaders to telehandlers and compaction equipment.
NED, LLC is a large heavy equipment dealership with more than 30 years of industry experience in equipment sales, rentals, and customer support with current operations in South Carolina, Florida and Georgia. Thunder Creek Equipment designs and manufactures innovative, premium diesel fuel and service and preventative maintenance solutions that are used in a variety of industries including construction, roadbuilding, oil and gas, and utility construction. This includes the original, industry-leading, No-HAZMAT Multi-Tank Trailer (MTT), the Multi-Tank Oil Trailer (MTO), and the Service and Lube Trailer (SLT).
"There are very few dealers in North America who are growing as aggressively, and with as intelligent market expansion, as NED," says Larry Lea, vice president of sales, Thunder Creek Equipment. "The combination of high horsepower off-road diesel equipment, compact equipment, and ancillary business solutions built for everyone who runs a fleet of equipment makes NED the perfect partner for Thunder Creek."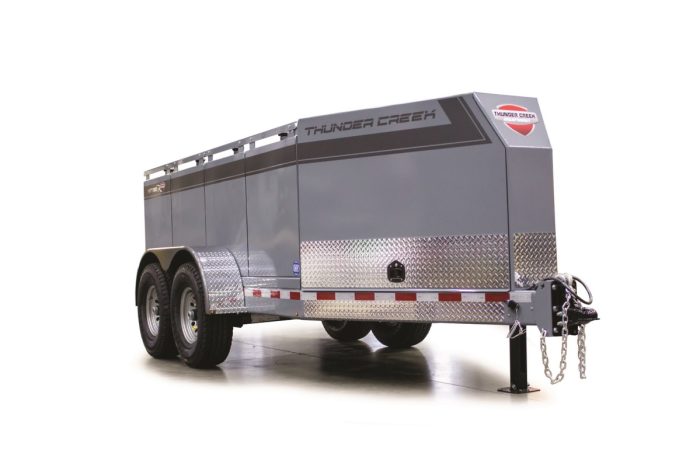 "Thunder Creek has an attitude, swagger and premium product offering that is a great match for our customers, and for the growth and customer experience we are delivering in the region," says Mitch Nevins, CEO, NED. "Our partners will now have a premium fuel, service and fleet management product offering to go along with all of the great iron and technology we develop with our customers."
For more information on the full lineup of equipment and services provided by NED, visit nedealers.com. To learn more about the innovative fuel and service solutions made possible by Thunder Creek, visit ThunderCreek.com. 
We'd love to keep in touch! Check us out on Facebook, Twitter and LinkedIn!