Most brands already make amazing machines. In fact, there's so much parity of quality in the American off-highway equipment marketplace that differentiators are often hard to find in machine categories. That's what makes our Innovative Iron Award winners so special. In the last 12 months, these manufacturers have changed the marketplace and even broken the mold in highly competitive markets that are already filled with excellence. Global manufacturers from Kubota and Caterpillar to JLG and JCB have released products — machines, engines, OEM tech and even apps — that have set new standards for power, versatility, efficiency and design. Our editors have traveled across the country to meet these manufacturers, operate their new products and give detailed reports both in print and online. With this article, we do a final salute to those companies that have changed the equipment market over the last year with their unique, interesting and innovative products.
Serious Labs Aerial Virtual Reality Training Simulator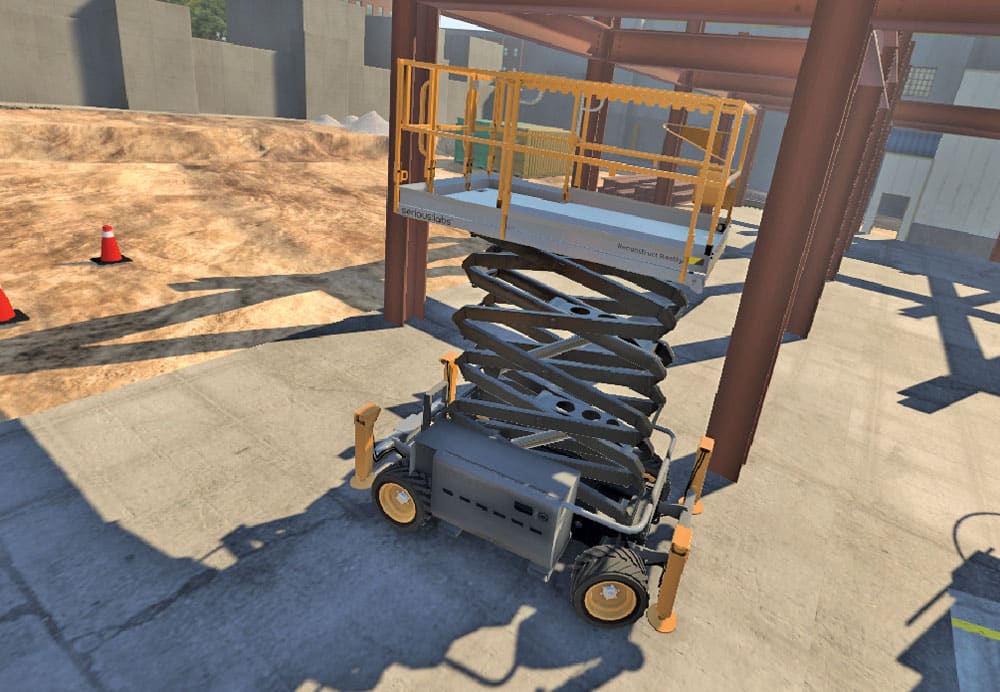 Safety is maybe the most important ongoing issue facing aerial lift equipment. Serious Labs, a world leader in virtual reality (VR), is pioneering safety solutions with its new Aerial Virtual Reality Training Simulator. The simulator contains 18 scissor lift modules (scenarios on slab and diesel rough terrain scissor lifts) and 16 articulating boom lift scenarios. The simulations progressively become more challenging, isolating tasks around driving, lifting, platform positioning and operating. Each module can take a novice about 75 minutes — a seasoned pro about 45 minutes. Metrics provide feedback about the operator's performance, showing weaknesses and strengths. For more info, visit seriouslabs.com.
Trimble's Earthworks GO! Grade Control Platform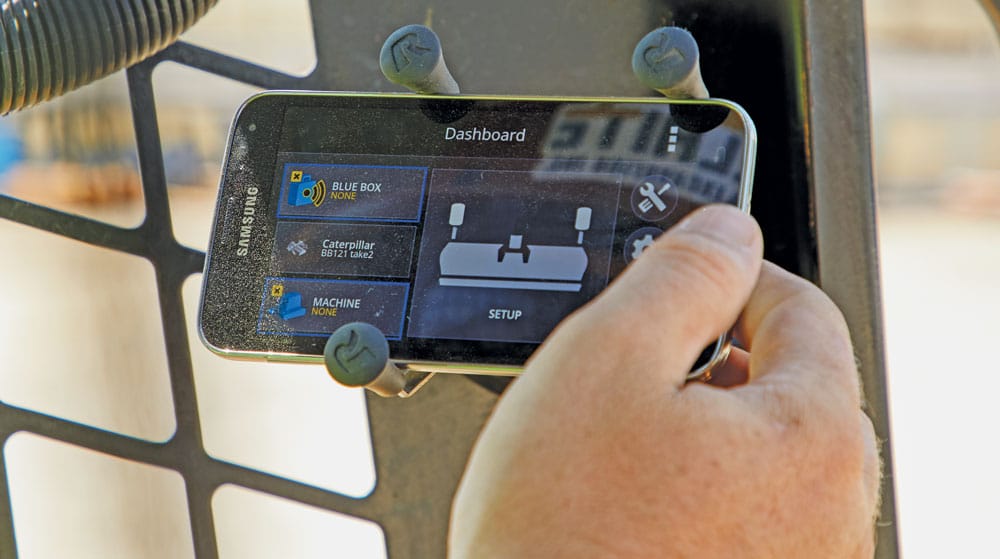 Grading with compact equipment has reached new levels of ease, affordability and accuracy. Enter Trimble Earthworks GO! Grade Control Platform, a 2D grade control solution for grading attachments. It is the only bring-your-own-device (BYOD) compact machine control solution available today that runs on Android or iOS smartphones. The system leverages laser technology to enable site preparation and utility work for grading flat and simple slopes. The software is actually designed for small site contractors. The platform requires little training and boasts increasing an operator's productivity up to 20 percent. Bonus: It's one of the easiest systems on the market to install, says Trimble. For more info, visit trimble.com.
Danfoss Autonomous Vehicle Integration System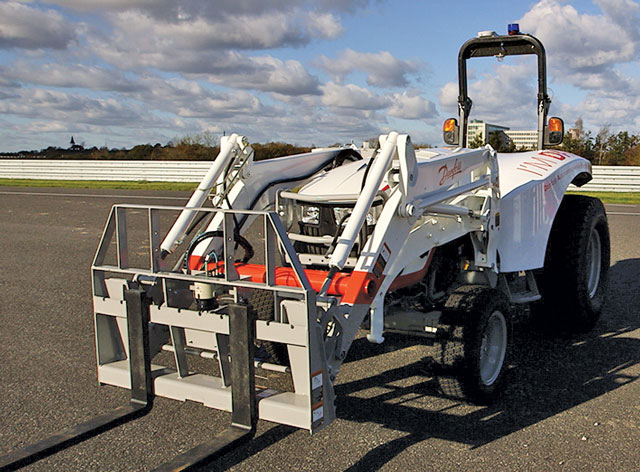 DAVIS — Danfoss Autonomous Vehicle Integration System — is one of the most exciting tech launches of the year, offering OEMs the ability to add autonomous characteristics to off-highway machines. DAVIS integrates the company's extensive application knowledge in hydraulics, electronics, sensors and cloud-based command interfaces to create an autonomous system. A cloud-based command interface is used for controls and data analytics. The machine can also determine the most efficient path with localized algorithms, rather than through a cloud-based service. It factors in local maps to identify drivable areas and continuously evaluates local conditions. There's much more, so visit danfoss.com for extra info.