Sometimes a contractor's projects don't follow a typical 9-to-5 schedule. When work spills over into the evening, a crew needs the right equipment — such as light towers — to stay productive and meet deadlines. For light towers, there are five key features to consider: run time, throw of light, footprint of the tower, the power mechanism and the amount of noise allowed on the site. Understanding your jobsite and how it might shift over the course of the job is one of the biggest pieces to consider when choosing a light tower. For example, if light towers need to go in a tight space, the size and footprint of the tower could be the most important feature. If you have a large jobsite, consider the throw of light to ensure you rent or buy enough towers to light the area. If you're trying to lower operating costs or standardize fuel across the site, you'll want to consider the power mechanism — gas, diesel or solar — and the run time. With that in mind, here are four portable light towers to choose from.
Doosan Portable Power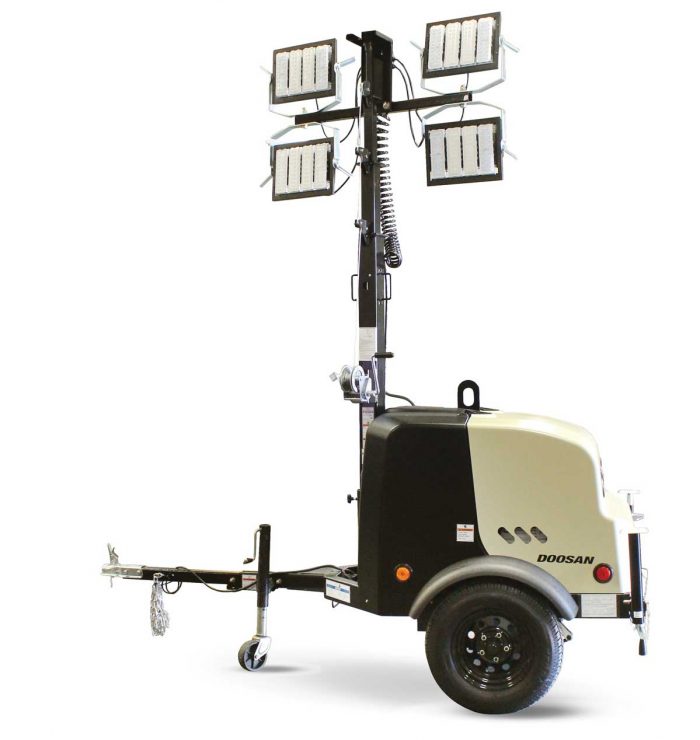 Doosan Portable Power LCV6 and LCV8 light towers feature a small-body design and vertical mast that allow for greater maneuverability, ease of transport and low operating cost. A clamshell-style canopy is made of highly durable composite material yet is lightweight for easy access to internal components for regular maintenance. Both LCV models have a 52-gal diesel fuel tank with the longest runtime in the industry for greater overall productivity. The LCV6 and LCV8 have minimum runtimes of 119 hours and 97 hours respectively with four 1,050-watt metal halide lamps. For even longer runtimes, the LCV models can be equipped with high-efficiency LED lighting. These 290-W fixtures provide glare-free lighting and nearly double the runtime — 210 hours for the LCV6 and 180 hours for the LCV8. For more info, visit doosanpowermoves.com.
Chicago Pneumatic Power Technique
The CPLT E3 LED electric light tower is designed to last and is efficient and easy to transport in a variety of applications, including events, urban construction, road construction and temporary public lighting. It has exceptional plug-and-light capabilities by connecting to any external power supply, including auxiliary power or a portable generator, such as CPPG portable gas generators. For increased light coverage, up to three CPLT E3 LEDs can be daisy chained together. The electric unit is efficient with four x 160-W high-quality LED bulbs, each of which has an expected lifespan of 30,000 hours. These lights can provide coverage of just over 32,000 sq ft. Its heavy-duty mast can be raised to 23 ft high and features block spacers to reduce friction over time. For more info, visit cp.com.
Allmand Bros.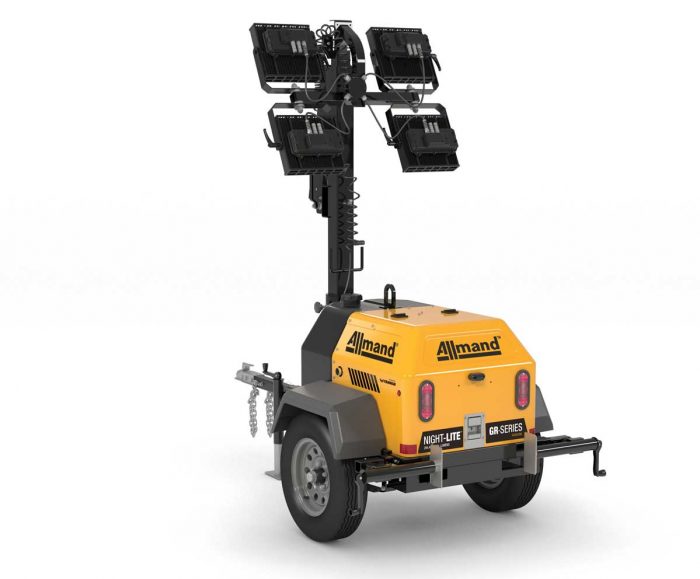 The new Night-Lite GR-Series light tower is designed to be a compact workhorse on the jobsite. The air-cooled Yanmar diesel engine provides lightweight, low maintenance power and can handle temperatures of -6 degrees F to 104 degrees F. It also features a 45-gal fuel tank and four fuel-efficient LED fixtures with 195,592 total lumens. Twenty units can be shipped on a 48-ft truck, and each tower offers a 12 percent increase in total cost of ownership compared to the leading competitor based on five years of service and industry residual value. As one of the first air-cooled diesel engine powered light towers on the market, customers will appreciate the reduced maintenance, lower total cost of ownership and increased uptime. For more info, visit allmand.com.
Atlas Copco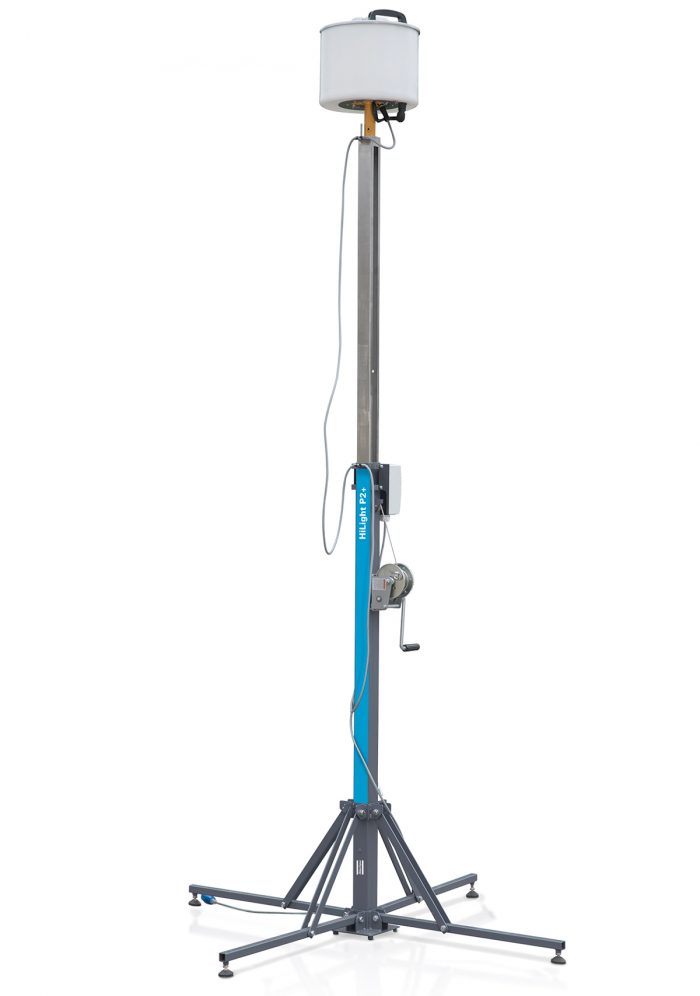 Ideal for almost any application, the HiLight P2+ from Atlas Copco features the same special lighting optic as the HiLight V2+. The floodlight provides 360-degree coverage across a 21,528-sq-ft illumination area — a much greater area compared to traditional balloon-style light towers. The light source is housed within a weatherproof cylindrical polyethylene housing with built-in cooling for no burnout and a longer operating lifetime. The housing does not require air pressure or complicated mechanisms to operate. The entire HiLight P2+ assembly weighs just 99 lbs, yet is robust and designed to withstand wind speeds up to 32 mph. The manually elevated vertical mast provides a maximum operating height of 11 ft. For more info, visit atlascopco.us.
Have questions about protecting your crew during the current pandemic? Check out our COVID-19 microsite for more resources from cleaning equipment to wearing the proper PPE.
Tags:
Allmand Bros
,
April 2021 Print Issue
,
Atlas Copco
,
Chicago Pneumatic Power Technique
,
Doosan Portable Power