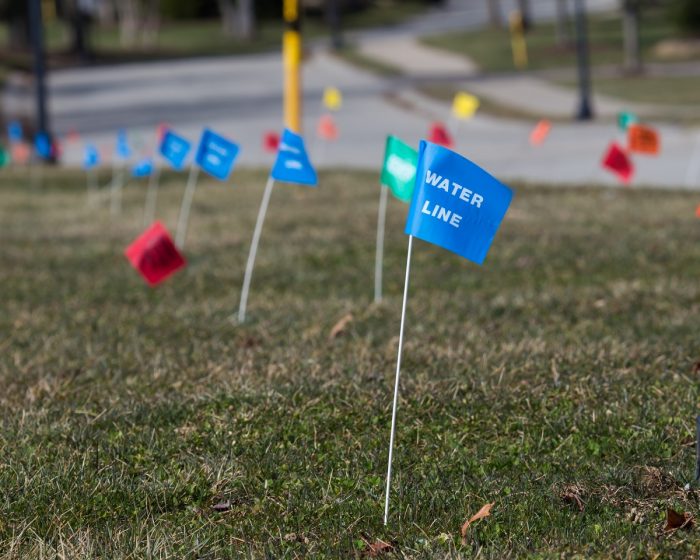 Underground Safety Pros to Demonstrate Abilities During Live Worksite Demo at The Utility Expo
"We had a Texas 811 employee recently talk with an irrigation company to have lines repaired on their own property after the winter storm we had down here earlier this year," said Texas 811 President Chris Stovall. "Having us mark lines for that project alone saved a lot of hurt. The irrigation lines he needed repaired were right next to some gas lines."
Nationwide, 811 lines have provided the resources everyone from major general contractors to backyard DIYers can rely on to keep themselves safe when digging. In the Lone Star State, calling before digging is required by law, but the service is free. While it may not be necessary when planting your tomatoes in spring, but it can be required for more projects than the average homeowner may realize.
"In Texas, we encourage homeowners to call regarding all projects involving digging, such as planting a tree, installing a sprinkler system or mailbox or putting in a new fence," Stovall explained. "There is no minimum depth in Texas for buried utilities, however, the requirement to contact us here is when digging will go deeper than 16 in."
Stovall and Texas 811 will be demonstrating how they facilitate the locating of underground utility lines, and the tools they use to keep everyone safe, during a live jobsite demonstration at The Utility Expo (Sept. 28-30 in Louisville, Ky.) called "The Jobsite, presented by Planet Underground." 
"'The Jobsite' is going to be a first-of-its-kind demonstration for The Utility Expo where we present, step-by-step, a real underground utility job from start to finish, including utility design, locating, vacuum excavation, and installation of new underground infrastructure," said Mike Parilac, President and Owner of Planet Underground and its companion publication, American Locator. "We're not just showing what we could do on a screen, we're actually doing it, breaking ground on an 80,000-sq-ft space just outside Broadbent Arena."
Stovall emphasizes that Texas 811 does everything it can to keep the process as simple and straightforward as they can, understanding that people want to get their projects done and done safely.
"Different states have different process, but in Texas, we just ask for two business days to get the marking done, and it's cost-free to the homeowner requesting it," said Stovall. "You can reach us by dialing 811 or request us online at Texas811.org. And if you need things explained further once everything is marked, we can help with that too. We just want people to be safe."
Click here to learn more about The Utility Expo.
Tags:
811
,
Association of Equipment Manufacturers
,
The Utility Expo