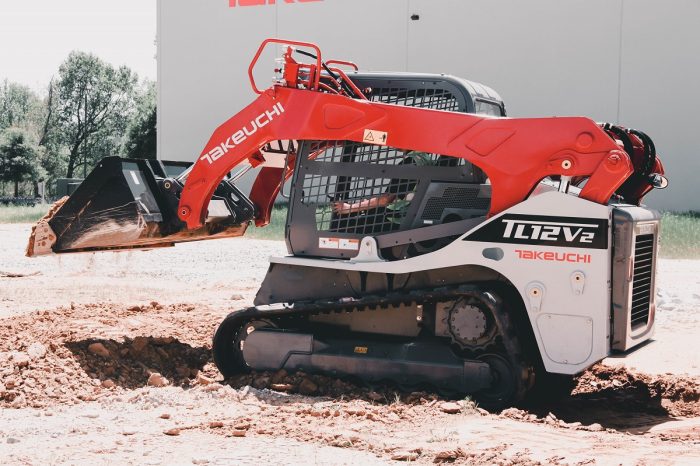 Takeuchi-US will join other equipment manufacturers at the Celebration of Construction on the National Mall in Washington, DC, May 14-16. Hosted and organized by the Association of Equipment Manufacturers (AEM), this one-of-a-kind event will bring representatives of the equipment manufacturing industry together to educate policymakers, influencers and the general public on the societal benefits of modern building tools and methods.
"Since 1963, Takeuchi has believed that companies must do their part to help change our world for the better," said Jeff Stewart, president of Takeuchi-US. "And, as our world continues to evolve, Takeuchi is evolving along with it by finding ways to meet not only our customers' needs, but those of society. By focusing on efficiency and collaboration, we want to make a difference, one machine at a time. We're looking forward to this unique opportunity to display our equipment in our nation's capital."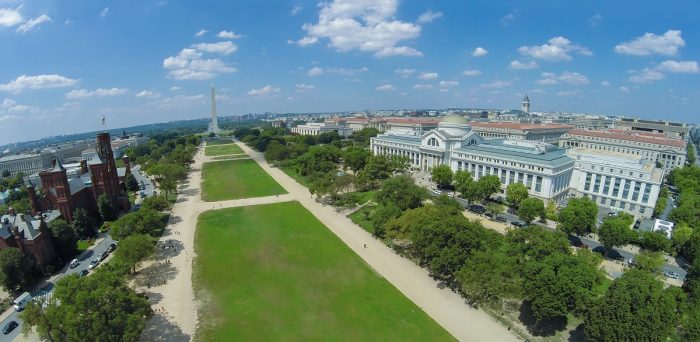 The machines Takeuchi will exhibit at the Celebration of Construction are the models most used for infrastructure development, as well as those with more sustainable, environmentally friendly designs and features:
TB20e Electric Compact Excavator. Thanks to its battery-powered design, the TB20e has zero emission and makes less noise than similar excavators powered by diesel engines.
TB210R Ultra-Compact Excavator. Although it's Takeuchi's smallest compact excavator, the TB210R has an impressive feature set, including a retractable undercarriage.
TB335R Compact Excavator. A reduced tail swing design means that this machine has a smaller overall footprint, making it ideal for use on crowded construction sites or in other tight spaces.
TB257FR Compact Excavator. The TB257FR features a unique side-to-side (STS) offset boom, or "arm," that gives operators unmatched visibility while behind the controls.
TB395W Wheeled Excavator. The new TB395W takes a whole new spin on excavator design with a wheeled undercarriage instead of the usual tracks, allowing it to travel faster across large jobsites.
TL8R2 Compact Track Loader. With the ability to use dozens of attachments, the radial-lift TL8R2 compact track loader makes quick work of numerous landscaping, agricultural and construction site tasks.
TL12V2 Compact Track Loader. The TL12V2 features a vertical lift design, meaning that its able to reach further and lift heavy loads at full height without losing performance.
TW80 Compact Wheel Loader. The TW80 wheel loader features a compact design for maneuvering in tight spaces with minimal damage to lawns and other sensitive surfaces.
"Labor shortages continue to pose problems for contractors," Stewart said. "That's why Takeuchi is developing machines that can improve efficiency and productivity. We also believe that demand for sustainable, zero-emission products will continue to grow. The new TB20e compact excavator is Takeuchi's first electric machine, and we plan to expand our line of battery-operated equipment in the future."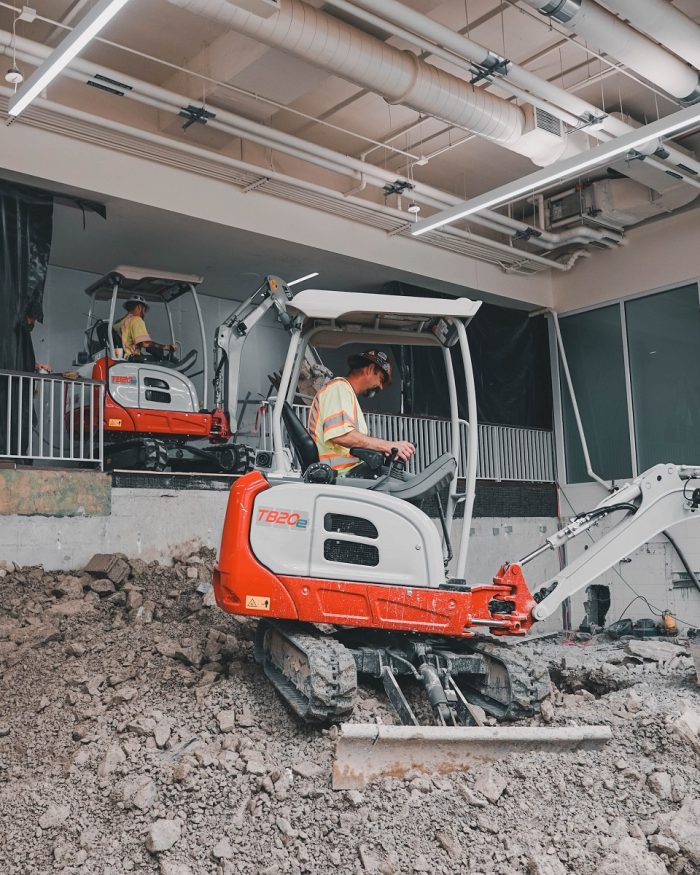 Takeuchi developed the first compact excavator in 1971 based on requests from construction companies looking for a better way to do their jobs. Since those early days, one of Takeuchi 's primary goals has been to quickly incorporate customer input and feedback.
Takeuchi's corporate Environmental, Social and Governance (ESG) activities focus on preserving the natural world. The company is researching and developing environmentally sound technologies, reducing its greenhouse gas emissions, decreasing its use of energy and other resources and practicing efficient waste management and disposal. "Our customers expect us to provide tough, durable construction equipment," Stewart said. "While durability is important, we're also developing products that are user friendly and comfortable while offering top performance. Going forward, Takeuchi will further refine product performance and sustainability with added features, such as automation and electrification."