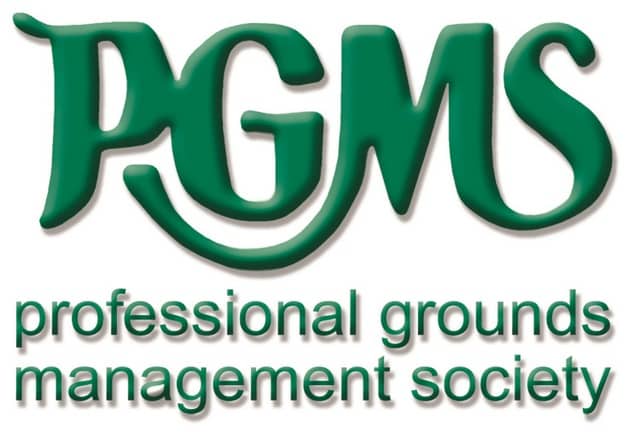 Grounds professionals looking for a diverse lineup of educational topics, all available in one location, should attend the Professional Grounds Management Society's (PGMS) highly anticipated 2019 School of Grounds Management Annual Conference & GIE+EXPO in Louisville, Ky. Oct. 15-18. This year's event is offering 14 education programs, a pre-conference field trip, live concerts, networking and much more!
PGMS will kick off this four-day event on Tuesday, Oct. 15 with a pre-conference field trip to the Masonic Homes Kentucky and Waterfront Botanical Gardens. The tour will be followed by a welcoming reception where professionals from all across the country meet, mingle and exchange ideas.
Education programs will be offered at the Galt House Hotel on Wednesday prior to the GIE+EXPO and during the GIE+EXPO Thursday and Friday at the Kentucky Exposition Center. PGMS courses will be focused on the latest techniques and practices with topics such as "Ice Melt 101 (Understanding the Tools in Your Toolbox)", "From Good to Great: Taking Your Waste and Recycling Program to the Next Level", "Majestic Tree Management", and "One Water: Green Solutions to Stormwater Management", among others. PGMS will host two speaker breakfasts. On Wednesday, Oct. 15. attendees of our Breakfast of Champions will learn about "The U.S. National Arboretum: Our Role, Your Future," and on Friday, Oct. 18 attendees will enjoy a presentation on "A Better Understanding of Tree Roots and How to Improve Their Environment."
On Thursday, October 17 PGMS will host the Annual Awards Dinner where the 2019 Green Star Award winners, PGMS Award winners and recipents of the Landscape Management and Operations Accreditation will be recognized.
Details and registration information for the PGMS School of Grounds Management is available online here.
Grounds professionals interested in taking the first steps to earn a School of Grounds Management (SGM) certificate will earn Continuing Education Units by attending. Strategically integrated into the schedule of events offered at the GIE+EXPO, the PGMS School focuses on four core competencies of grounds management. Those who complete the entire program are awarded a SGM certificate by PGMS. More information on the SGM program can be found at https://pgms.org/education/.
Helping PGMS develop its dynamic education program are its Elite Partners. These industry leaders include: Platinum Partners John Deere and Toro; Gold Partners Bartlett Tree Experts, Bobcat, Hunter, Kawasaki Engines, Kubota, Proven Winners and Rainbow Treecare Scientific Advancements; Silver Partners Bailey Nurseries, Bayer, Billy Goat Industries, EarthPlanter, Echo, Walker and Wright; Bronze Partners Calsense, Country Casual Teak, Ewing, Gemplers, and Jacks Small Engines.
More info on GIE+EXPO, click this link. It's super clickable.
Tags:
Professional Grounds Management Society
,
School of Grounds Management Annual Conference & GIE+EXPO