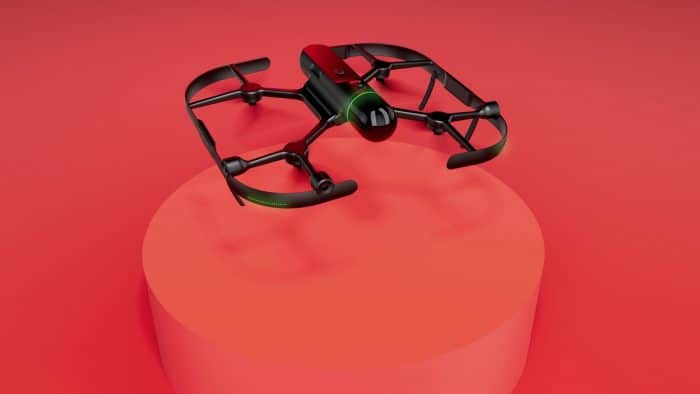 CONEXPO cometh. We're talking about the biggest tradeshow in America by physical size. It only happens every three years, and it's all centered around construction equipment. CONEXPO-CON/AGG will happen again March 14-18, 2023, in Las Vegas. We'll be there. So will everyone else. Follow our coverage right here. Here comes more important CONEXPO news…
Leica Geosystems, part of Hexagon, a global leader in digital reality solutions, recently announced that CONEXPO-CON/AGG and the International Fluid Power Exposition (IFPE) have selected the Leica BLK2FLY as one of the top 10 finalists for the Next Level Awards Program. The CONEXPO-CON/AGG Next Level Awards celebrate exhibiting companies that are pushing the boundaries and developing next-level products, technologies and services designed to advance the construction industry.
"For the past several years, we have been on a mission to democratize reality capture with the BLK product series, including the BLK2FLY, the world's first autonomous flying laser scanner. Having the product short listed for the Next Level Awards is thrilling and yet wouldn't be possible without the insight gained from working with construction leaders all over the world," said Craig Martin, President US/Canada at Hexagon's Geosystems division.
With a few simple taps on a tablet, users can quickly, easily and accurately capture and scan features and dimensions of sites and structures that would otherwise be dangerous or inaccessible for humans. Advanced obstacle avoidance and the ability to determine optimal scan routes make the BLK2FLY the most effective aerial reality capture solution for civil engineering companies. The flying laser scanner documents heavy construction sites, buildings, rooftops, facades and other environments with improved accuracy and detail, enhanced safety and increased efficiency.
"We're excited to recognize these innovative construction products that are taking the industry to the next level," said Dana Wuesthoff, CONEXPO-CON/AGG show director. "And March 14-16, it will be in the hands of CONEXPO-CON/AGG attendees to determine the Contractors' Top Choice."
The Leica BLK2FLY will be recognized with signage in the event's booths — N-12325 — so show attendees can vote on-site to determine the Contractors' Top Choice. Attendees will be able to scan a QR code and vote for their favorite entry. The Leica BLK2FLY was selected by a diverse panel of Associated General Contractors of America (AGC) members. They judged based on three criteria:
Addresses a common industry need in a unique and innovative way.
Benefits the industry across multiple applications for industry wide adoption.
Positively impacts the safety, sustainability and workforce of the industry.
Voting will only take place onsite at the show.
We'd love to keep in touch! Check us out on Facebook, Twitter and LinkedIn!