BOB-CAT Mowers Sponsors Features to Highlight Product Launches
According to GIE+EXPO survey statistics, the No. 1 reason industry members attend the annual tradeshow is to see new products. Exhibitors like BOB-CAT Mowers are taking steps to make sure their newest innovations are in the spotlight during the 2017 show.
BOB-CAT plans to launch several new products and enhancements in different categories and recently stepped forward to sponsor two major features – the GIE+EXPO concert series and the Dealer Resource Center.
"We jumped at the opportunity to have BOB-CAT sponsor the concert series and Dealer Resource Center at this year's GIE+EXPO," said Pat Cappucci, President and CEO of Schiller Grounds Care, Inc. (parent company of BOB-CAT). "We can't wait to showcase our brand and our new products to the best professionals in the green industry."
The concert series provides free music for show participants at Fourth Street Live! all three nights of the show, Oct. 18-20. The 2017 entertainer lineup includes Uncle Kracker, Runaway June, The Crashers, Alaska & Madi and V-Groove. During the concerts, BOB-CAT will have new mowers on display at the downtown Louisville concert venue, and representatives will be on hand to answer questions and give attendees an up-close look.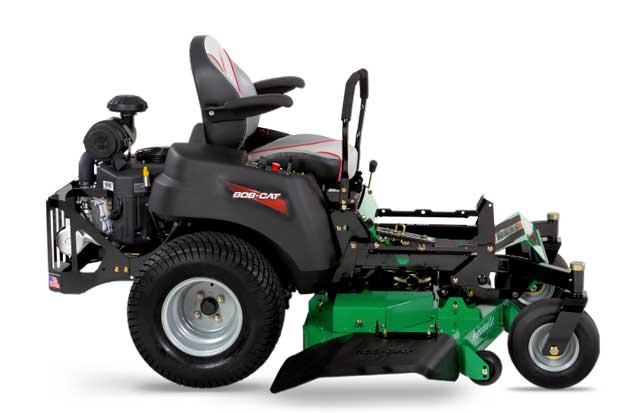 In addition, BOB-CAT Mowers is one of several companies sponsoring the Dealer Resource Center. This area, in a new location adjacent to the show floor, will be the hub for dealer education during the show. Dealership guru Bob Clements will host the new People, Process, Profit Dealer Boot Camp on Dealer Day (Wednesday), as well as other sessions on Thursday and Friday. In addition, dealers looking to take their business to the next level will find a new series of Dealer Workshops, the UTV University, Technician Training and Certification and an exclusive lounge area.
Other sponsors of the Dealer Resource Center include STIHL, Gravely, Equipment Dealers Association, Equipment & Engine Training Council and Fern.
"Features such as the concerts and education programs bring great energy to GIE+EXPO, and attendees appreciate the added value they provide," said show manager Warren Sellers. "We're pleased to have BOB-CAT Mowers and other exhibitors to help make these features possible."
Tags:
Bobcat
,
Equipment Dealers Association
,
Equipment Engine & Training Council
,
Fern
,
GIE+EXPO
,
Gravely
,
Schiller Grounds Care
,
STIHL