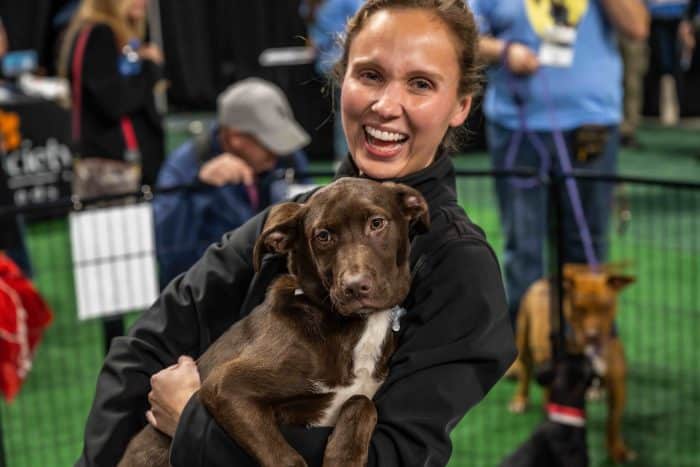 Equip Exposition, the international landscape, outdoor living, and equipment exposition, is once again "going to the dogs." The 5th Annual Mulligan's Mutt Madness pet adoption event will take place at the 2023 tradeshow at the Kentucky Exposition Center. Organized by the TurfMutt Foundation in partnership with Equip Expo and the Kentucky Humane Society (KHS), Mutt Madness will be held on Thursday, October 19 in Freedom Hall from 11:30 a.m. – 2 p.m. 
"We're celebrating our 40th annual Expo, and over the years Mutt Madness has matched more than 40 dogs with Expo attendees, the people who create the yards that pets and their people enjoy," said Kris Kiser, CEO and President of the Outdoor Power Equipment Institute, which owns and manages the tradeshow. "I adopted Mulligan the TurfMutt at Mutt Madness a few years ago, so I know firsthand the benefits of bringing dogs needing forever homes together with the families and attendees of Expo. We're excited to see the matches that are made at this year's Mutt Madness."
Alisa Gray, President and CEO of the KHS added that the impact of the partnership with TurfMutt reaches beyond the Mutt Madness event itself. "Mutt Madness not only helps match people to pets needing homes, it also shines a light on pet adoption in general, which has had a positive ripple effect for the KHS. The addition of Mulligan's 5K Fun Run & Walk over the Big Four Pedestrian Bridge is another way that TurfMutt helps raise funds for our efforts."
Nearly 200 people participated in the inaugural Mulligan's 5K Fun Run & Walk in 2022, which spans across the Ohio River on the city's Big Four pedestrian bridge. The 2023 event, which is once again sponsored by the Ariens Company, will be held on the opening day of Expo on Oct. 17.
Mutt Madness has resulted in some incredible adoption stories over the years. Patti Beres from Wisconsin adopted three dogs at three separate Mutt Madness events — Forrest, Oliver, and Keegan, who was a gift for her mother-in-law. "We're enjoying our little human and fur family greatly, and each member has staked a proper place in the heart and soul of our home," said Beres.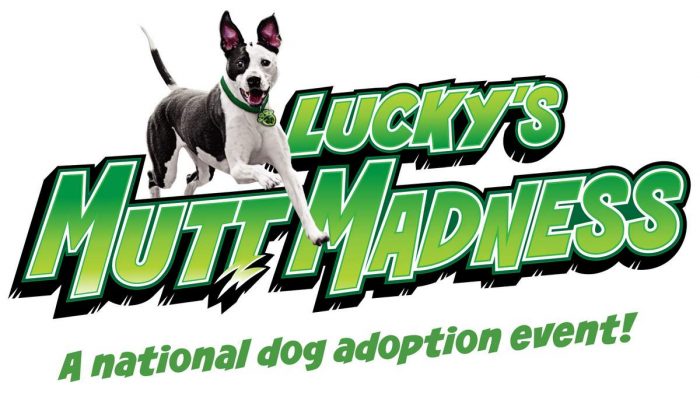 Mark Potocki adopted an older dog named Mama at Mutt Madness 2019 who has a new "leash" on life and has really flourished in her new home. "When she gets in from her morning walk she gets the zoomies, which is crazy compared to when we adopted her, and she loves going out to the pool in the summer," he reports. "Mama wears her lifejacket and floats on a raft with my wife or my daughters."
Dane Epp of Nebraska adopted a playful puppy named Marco at the 2022 Mutt Madness. Marco and Epp's daughter Ava have become best buddies who play together a lot. "The Mutt Madness partnership with Equip Expo is really a great cause," Dane said. "All cities should hold similar events. There are so many dogs in need of a good home."
Mulligan's Mutt Madness is only available to attendees of Equip Expo and not open to the public. Early-bird discounted registration for the show is available until Sept. 7. Attendees can register to attend for as little as $25 per person. Learn more and register at https://www.equipexposition.com/attendee.
For information on exhibit space sales and sponsorships, contact the Equip Exposition office at info@equipexposition.com or call 502-536-7050. 
We'd love to keep in touch! Check us out on Facebook, Twitter and LinkedIn!