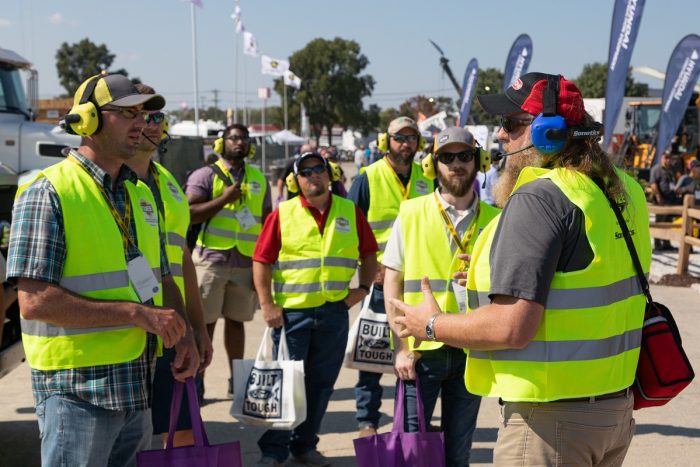 The Utility Expo's education programs have utility experts covered on the show floor, in the classroom and when they get back home. 
Returning to Louisville from Sept. 28-30, 2021, The Utility Expo's field classrooms will feature 90-minute sessions. Attendees can select from 28 different sessions to fit their schedule on topics including: fleet management, fleet accessories, safety, vegetation management, aerial devices and horizontal directional drilling (HDD).
"Getting a personalized view of what safety looks like in the field is what makes the Field Classrooms so unique and relatable," said Monica Rakoczy, owner, EnterTRAINING Solutions LLC. "Having a small group walk the show floor allows you at each stop to find takeaways that are applicable to your team."
The Utility Expo will also feature up to 42 professional development hours (PDHs) worth of classroom instruction provided by Storm Water Solutions and Water & Wastes Digest at the Water Pavilion, topics including: asset management, best management practices (BMPs), digitization and automation, energy efficiency, erosion and sediment control and funding.
"This is the kind of information and education that sets utility professionals and businesses up for years of continued success," Show Director of The Utility Expo John Rozum said. "Just as importantly, the class sessions have limited enrollment, which means there is a greater opportunity for active participation and engagement with the instructors."
On October 1, the day after The Utility Expo closes, 50 on-demand education sessions become available for those who attended The Utility Expo with an All Access or Deluxe Badge. Those tracks include Workforce Solutions, Business Best Practices, Jobsite Solutions and Safety. Those who pick up the on-demand education pass will have access to the material for a year after the show.
For more information, or to register, visit TheUtilityExpo.com. Early bird registrants get up to 30 percent off through August 21, 2021. Tags: The Utility Expo