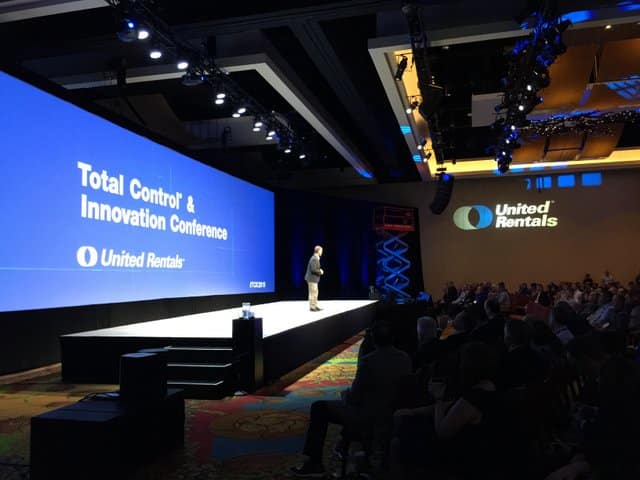 Data is the new oil. I heard someone behind me make that statement at an educational session on drones while attending the 20th iteration of United Rentals Total Control and Innovation Conference. Data is the new oil, and United Rentals wants to help both renters and fleet owners refine it.
Earlier this week, I got the opportunity to attend the annual technology and (for the first time) "innovation" show by the famous rental company, which was hosting hundreds of customers in San Antonio, showcasing and explaining its latest technology, products and services. United Rentals also invited a handful of technical journalists like myself to explore some of the highest tech being employed in the construction and equipment market today (from telematics to drones) matched with top-quality educational seminars for an industry that is rapidly changing (think new ANSI standards for aerial lift equipment).
Consider that United Rentals is the largest equipment rental company in the world and has an integrated network of 1,186 rental locations throughout North America. Its customers, many of whom I met casually throughout the event, range from billion-dollar businesses to homeowners like you and me. Being one of the world's largest equipment titans, United Rentals is also a pacesetter in innovative and progressive approaches to digital resources in the rental space, and data is a powerful currency for the company. It has been collecting and analyzing information and trends on its own fleet for years, and it continues to share that accrued wisdom with its customers.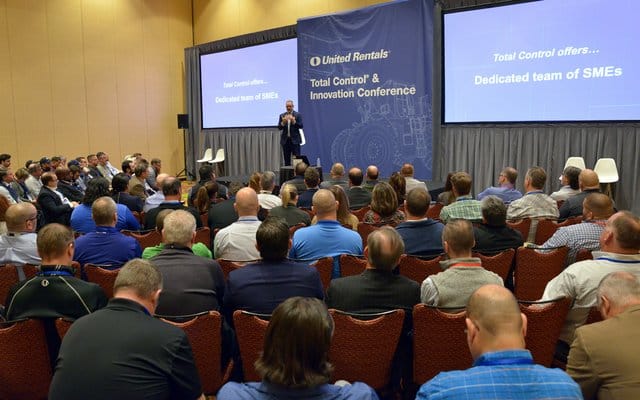 For two days, I sat through sessions on how rental customers can capture and act on data to become more efficient: benchmarking equipment utilization rates against local competitors; using drones to measure giant supply piles from the air; employing capturable data to budget and plan all assets; tracking hard-to-find hand tools with Bluetooth and a cell phone; autonomous equipment operation in solar fields; and (of course) hands-on training of Total Control (United Rental's expansive cloud-based worksite management solution). This technology was matched with tutorials on its training services, new mobile elevated work platform safety standards which have been pushed back to March 2020 and general high-level business education from figuring out financial balance sheets to fleet management tips.
A slew of new services were released, from an app to United Academy 2.0, detailed below. This post is just a tease for a bigger and more in-depth feature going into the January print issue of Compact Equipment (sign up here), which will include insights from United Rental executives and experts. Until then, enjoy this news and some photos from the event.
Improving Worksite Productivity with New Mobile App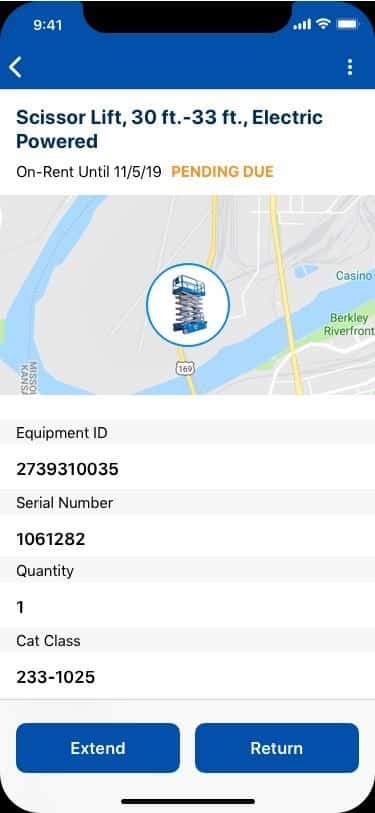 United Rentals introduced the United Rentals Mobile App this week — a productivity app that helps more customer users take full advantage of the tools and information available to them. The app brings consumer-like mobile experiences to manage worksites more efficiently, saving money on underutilized equipment, tracking equipment in real time and providing access to actionable data.
The United Rentals Mobile App makes everyday construction and industrial worksite tasks simple and easy. With the app, users keep informed while on the go and can take quick actions to get work done. It provides visibility into a company's equipment fleet across multiple projects and allows users to browse and order any time from the United Rentals equipment inventory. The app enables users to track orders and deliveries, monitor utilization, know the precise location of rental equipment at all times and off-rent and extend equipment rentals — all in a more efficient way.
Off-renting equipment provides a strong example of the ease of use of the United Rentals Mobile App. In a single click, the app allows users to request a pickup 24/7, at a time convenient to them. Customers receive instant confirmation which decreases risk of discrepancies in returning equipment.
"The United Rentals Mobile App places the power of our digital tools directly with workers on the worksite so decision making is closer to the work," said Chris Hummel, Chief Marketing Officer, United Rentals. "The app improves business efficiency by helping the field get a handle on what equipment they have, where it is located, how much they are paying for it, how often it is being used and when they need to return it. The United Rentals Mobile App provides another channel for customers to engage with us in this digital-first world. Our digital tools allow them to access Total Control software, conduct business through UR.com and engage while on the go through a modern mobile experience, all while taking full advantage of the actionable information right in front of them."
The United Rentals Mobile App adds value to everyone on the worksite and also connects with United Rentals Total Control, a cloud-based worksite performance solution that brings together insight and action to help worksites perform better. Total Control provides a single system of record delivering visibility to manage both rented and owned equipment, including excavators, trenchers, backhoe loaders and other pieces of equipment.
The Generation of United Academy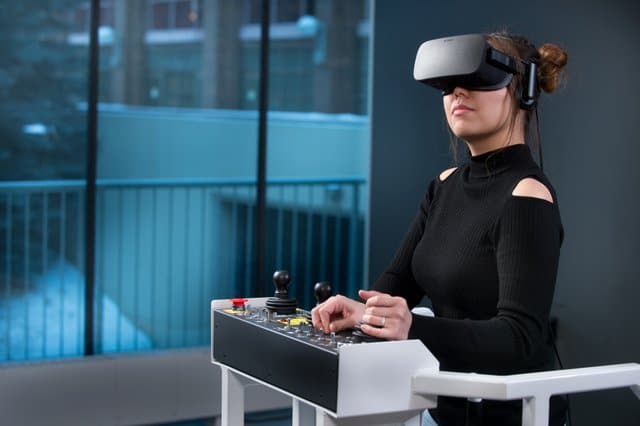 At the show, United Rentals also unveiled the next generation of its United Academy safety training and operator certification program. As the industry's largest safety training provider, United Academy has new easy-to-use, self-service digital capabilities that provide managers and students a single unified experience whether purchasing training, taking courses, running reports or accessing training profiles.
United Academy enhancements include:
Updated Learning Management System. Designed for human resources and safety managers, the system allows users to create risk-based training plans by role of the learner and worksite requirements. With the system, companies can manage training certificates and certifications of their workforce in one place — whether United Rentals did the training or third parties. The system also creates customizable compliance reports.
Virtual Wallet Card. The wallet card provides a digital link for employers and employees to store worker certifications and training for easy on-the-worksite verification. Other United Academy mobile capabilities include full site functionality for managers with ability to purchase and assign training transactions on the go, and verify training compliance for project teams. Students can check expiring certifications, search the training catalog, review enrollments and consume eLearning courses.
Expanded Training Curriculum Addresses New Compliance Requirements. United Academy continuously adds courses designed to help companies meet new regulatory requirements, such as ANSI standards for aerial work platforms and confined space standards.
Adding in VR Training with Innovative Technology. United Academy offers Mobile Elevating Work Platform and Forklift simulators that integrate Virtual Reality (VR) and Augmented Reality (AR) for operator training and evaluation.
"Increasingly, customers are looking to United Rentals to help them address worksite safety and compliance," said Norty Turner, senior vice president, services & advanced solutions, United Rentals. "This next generation of United Academy offerings advances our ability to provide a quality learning experience to companies, so they achieve better safety at their worksites. For students, it is learning on-the-go made easy. For managers, it transforms how they train people to develop a safer workforce, helping them better execute on their business for greater returns."
United Academy now provides single account and log-in access to all United Rentals offerings across all devices using the UROne online workplace and the ability to complete self-serving transactions with purchase orders.
Digital Tools Are Driving Greater Performance on the Modern Worksite
United Rentals kicked off its 20th Annual 2019 Total Control and Innovation Conference, which I didn't mention drew the event's largest-ever crowd with more than 900 executives and professionals, by helping attendees advance their understanding of how digital tools and innovation in applying equipment, data, safety and expertise can help enhance worksite performance.
In the keynote address, Paul McDonnell, executive vice president and chief commercial officer, United Rentals, discussed construction and industrial market environments, which are making it imperative that companies take a more modern approach to their worksites: Projects are getting larger and more complex, equipment is often underutilized, labor markets are tighter, regulations more stringent and there is a growing gap between productivity and opportunity. Companies find managing multiple equipment vendors makes projects overly complex, driving demand for a single source that understands their business and can respond immediately.
McDonnell advanced the United Rentals perspective that tackling these challenges takes the combination of digital tools and innovation, which leads to differentiation and competitive advantage. The United Rentals digital ecosystem, with capabilities that include telematics, online self-service tools, and benchmarking equipment utilization, provides powerful solutions for helping companies put actionable data into the hands of more people driving business productivity and transforming how work gets done. United Rentals also has greatly expanded its vertical expertise, in areas such as how contractors build data centers and power companies refresh transmission and distribution systems, to quicken customer time and value at worksite projects.
"Managing complexity of the modern worksite is a major challenge, with huge opportunity for improved performance to be found for customers," said McDonnell. "United Rentals works to be the customer advocate for companies and to help them to excel on the modern worksite. Our digital solutions and innovation help customers — in the field and in the back office — capture untapped opportunity and drive greater worksite performance."
In a presentation following McDonnell, United Rentals executives Chris Hummel and Norty Turner, outlined how construction and industrial companies can take a holistic approach that brings together equipment, data, safety and expertise to unlock more productivity and value.
Equipment. From the United Rentals perspective, it's about "all" equipment — general construction, industrial, specialty, and — above all — availability of the right equipment, when and where you need it. The company said it has an equipment fleet with unmatched scale to provide the selection, availability, reliability and uptime companies need. The fleet not only meets general construction and industrial needs but also many other worksite needs, such as generators, pumps, tools and on-site services like portable toilets.
Data. Data is the new currency of the worksite, providing visibility into equipment and people. Total Control, United Rentals' flagship worksite management solution, has a new user interface that improves user experience. The company introduced United Rentals Mobile App, which extends digital capabilities to additional workers on the worksite through both Apple and Android mobile devices.
Safety. Safety is core to both United Rentals and its customers — a shared DNA. The executives unveiled the next generation of the United Academy safety training and operator certification program.
Expertise. The executives discussed the growing portfolio of United Rentals services to help companies manage their entire fleet — rented and owned. The new United Rentals Customer Equipment Solutions addresses customer equipment maintenance challenges through services and advanced solutions.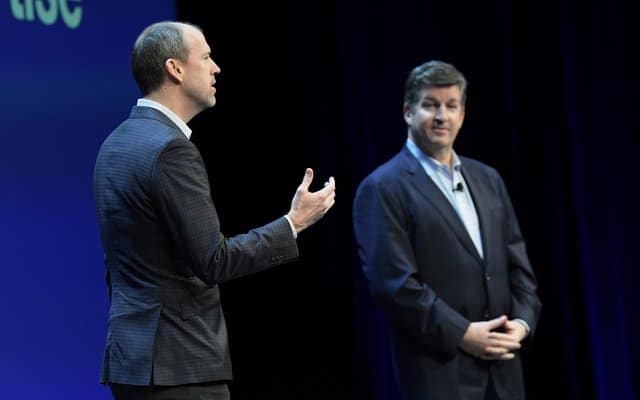 "Increasingly, worksite performance is the driver for companies to differentiate, innovate and win, so it is imperative to extend these solutions to more and more workers, especially in the field," said Hummel. "United Rentals is helping customers achieve better performance on their worksites through a comprehensive approach to equipment, data, safety and expertise."
Turner added, "United Rentals is on a mission to solve customer worksite challenges through services and advanced solutions to help them achieve extraordinary results. We are dedicated to working with our customers to improve utilization of both owned and rented equipment, increase safety, and help customers ultimately boost their bottom line."
Tags:
Editor at Large
,
home
,
Total Control & Innovation Conference
,
United Rentals