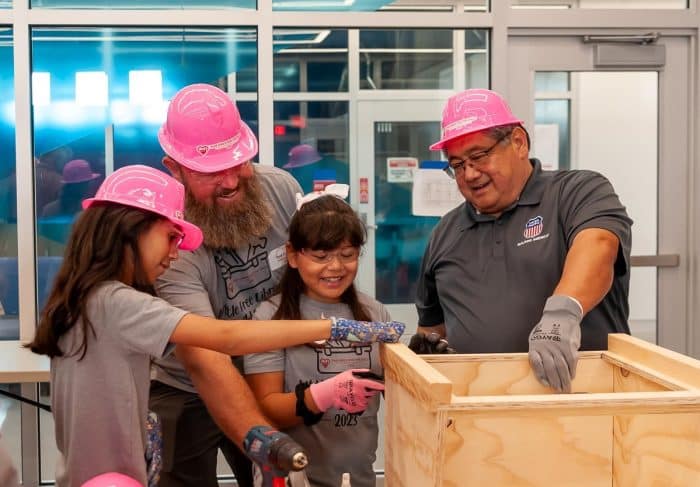 This One's for the Gals is ready to help build the next generation of industry workers. On Saturday, August 5, the organization held its very first Little Free Library Build Event at Gregory-Portland High School's Dr. Paul Clore Career and Technical Education Center in Portland, Texas.
Little Free Library is a nonprofit organization with a mission to build community, inspire readers and expand book access for all through a global network of volunteer-led Little Free Library book-exchange boxes. Sponsors for the event were Union Pacific Railroad, The Manufacturing Institute, Bosch Tool Corporation, Gregory-Portland ISD and Chick-fil-A Portland.
"This is the first of many workshops that we have planned to help introduce girls to skills they normally wouldn't get exposure to." Stephanie Hajducek, the founder and executive director of TOFTG said. "We are so thankful for the support of our industry partners and being able to help connect them to the next generation of women in industry is something that we are excited to be a champion of."
Girls aged 7-13 from across the Coastal Bend attended the workshop and worked together in teams to build the libraries that will soon be donated to the cities of Taft, Rockport, Portland and Corpus Christi. Not only did they learn to use power tools and paint brushes, but they also had the opportunity to learn about career pathways in transportation, distribution and logistics.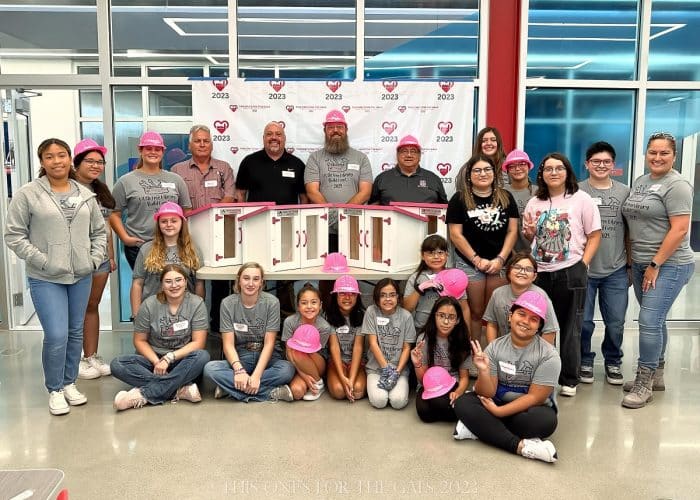 Union Pacific Railroad's Manager of Partnerships and Relationships, Ken Kuwamura, helped kick off the day with an overview of UP's history and shared some of the exciting career opportunities and benefits they have to offer. Also in attendance to help volunteer for the day were Ken's wife, Judy, UP Mechanical Maintenance Manager, Shawn Barrett and UP Traveling Car Inspector, Henry Crites.
During their midday lunch break, the girls enjoyed a meal donated by Chick-fil-A Portland while they were taken through an immersive virtual tour into UP's Houston Yard. They learned about occupations such as Dispatchers, Locomotive Engineers, Conductors and Maintenance Technicians.
The day ended with an awards presentation to three students. The Lifesaver Helper Award went to the student who was always ready to lend a helping hand to their peers. The Tootsie Roll Model Award went to the student who demonstrated excellent behavior and served as a role model to their peers. The Jolly Rancher Award went to the student who brought positivity and good vibes to the group. While it certainly was a tough choice the selected awardees, Adalynn Morales, Teanna Konning and Aiyana Gutierrez, were very deserving of their respective awards!
We'd love to keep in touch! Check us out on Facebook, Twitter and LinkedIn!