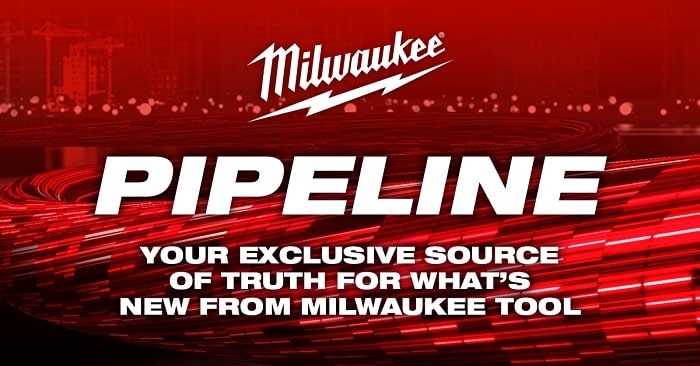 Milwaukee Tool is excited to announce an online, new product virtual event series called 'The Milwaukee PIPELINE.' Taking place throughout the next few months, the Milwaukee PIPELINE is a momentous, behind-the-scenes experience where audiences can learn about the dozens of Milwaukee products set to launch in 2020 and beyond. This event series will be the exclusive source of truth for what's new from Milwaukee Tool.
For more than a decade, Milwaukee Tool has hosted the eagerly anticipated and industry-leading 'New Product Symposium' event (NPS) hosted in Milwaukee, Wis. As a special, invite-only event, it is where Milwaukee pulls back the curtain to give a special look at their newest and never-before-seen power tools, hand tools, accessories and more.
This year, for the first time ever, the general public is invited to join Milwaukee Tool and sign up to gain access to the 'members only' private event series – the Milwaukee PIPELINE. Each episode in the series can be viewed at home, on the go, or wherever.
To gain access, audiences must register for the 'members-only' portal at www.milwaukeetool.com/pipeline. Once registered, episodes will be available on-demand after their premiere.
Registration is currently open and will remain open throughout the duration of the series. For more information about The Milwaukee PIPELINE, please visit www.milwaukeetool.com/pipeline.
Tags:
Milwaukee Tool