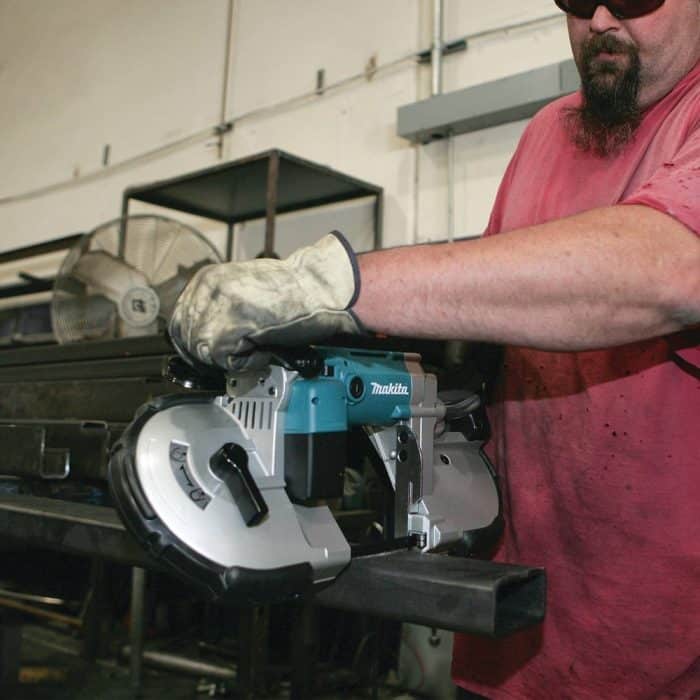 Makita U.S.A. Inc., a manufacturer of high-quality professional tools and accessories, is offering more cutting options for the pro user of both cordless and corded band saws with new bi-metal band saw blades (E-13225, T-05599, T-05608, T-05614). Available in the three-pack, the band saw blades are available in multiple Teeth Per Inch (TPI) offerings for a wide range of cutting applications.
"Makita develops both tools and accessories for the pro user and is excited to offer band saw blades to support the wide array of both cordless and corded band saws," said Andrew Camp, director of product management, accessories, Makita U.S.A. Inc., "Pro users now have the option to purchase these band saw blades in multiple TPI configurations."
Bandsaw Blades for XGT, LXT and Corded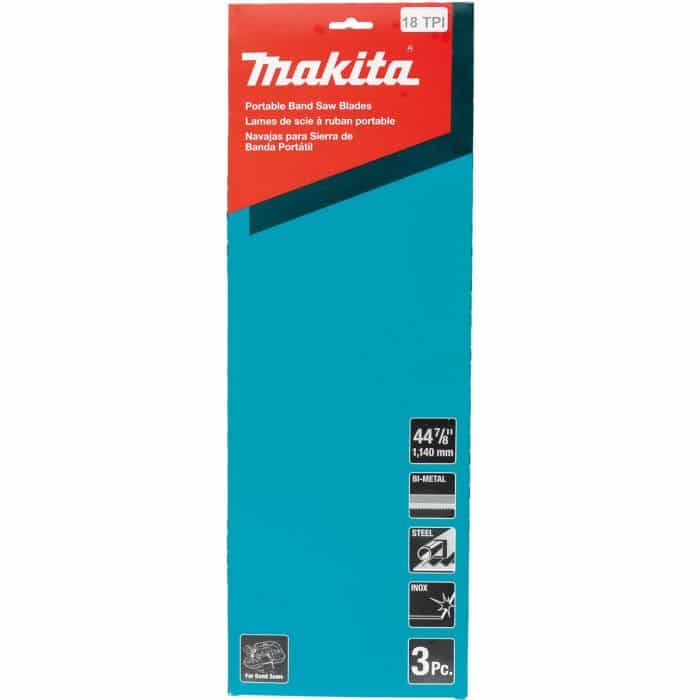 Makita band saw blades feature bi-metal construction that result in up to three-times longer life than carbon blades. The blades are 44-7/8" long and are ideal for cutting a wide variety of materials including rebar, metal or PVC pipe, threaded rod, and channel. Blades are available in sizes ranging from 10-, 14-, 18-, and 24-TPI. The blades are capable of making quick clean cuts in a variety of ferrous and nonferrous metals.
Makita developed these band saw blades to be complimentary to the portable band saws available to the pro market. These band saw blades improve tool performance and extend battery life that ultimately contribute to faster cutting speeds and increased versatility for pro users.
The new Makita band saw blades are engineered for efficient cutting and are optimized for use with cordless portable band saws for increased cuts per charge. They are ideal for use with the following Makita portable band saws:
40V max XGT Brushless Deep Cut Portable Band Saw (GBP01): Features constant speed control for optimum performance, and a full 5" x 5" cutting capacity for a range of materials.
18V LXT Cordless Portable Band Saw (XBP02): Features a Makita-built motor that delivers faster cutting speed with variable speed control (275-530 ft/min) with a 4-3/4" x 4-3/4" cutting capacity.
Portable Band Saw (2107FZ): The 210FZ is equipped with a powerful 6.5 AMP motor, with a 4-3/4" x 4-3/4" cutting capacity.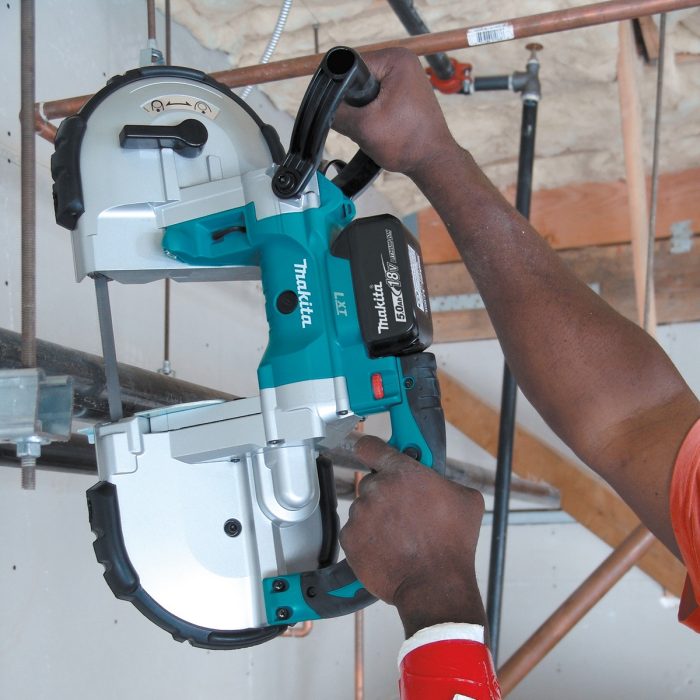 We'd love to keep in touch! Check us out on Facebook, Twitter and LinkedIn!
Tags:
Makita