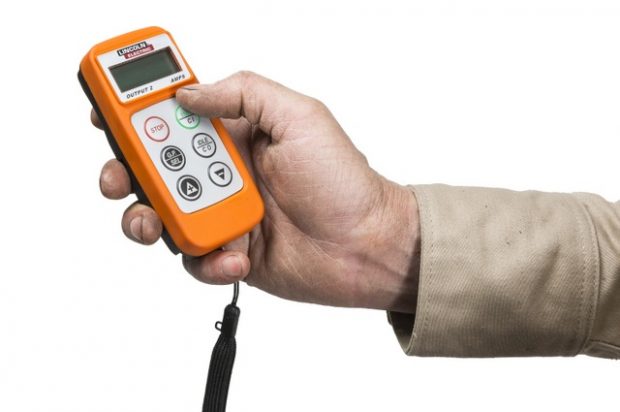 Lincoln Electric has extended its wireless remote capability to an additional engine-driven welder model: the rugged and economical SAE-300 MP with a Kubota engine and standard gray paint.
The factory-installed wireless remote control allows the operator to activate the glow plug from anywhere between 1 and 30 seconds. Users also can remotely start or stop the engine, activate high or low idle or adjust the Fine Current Control output.
The small, weather-resistant control units fit right into operators' hands and have a 400-foot (122-meter) range, depending on site obstructions. They also stow easily in trucks or job boxes.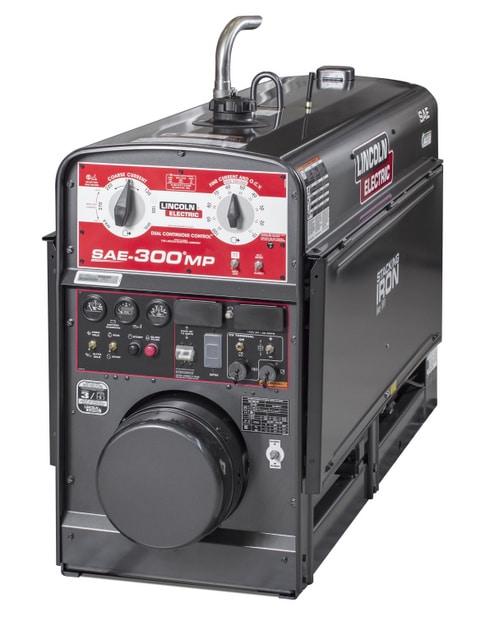 Lincoln Electric earlier this year introduced the first of its new, factory-installed wireless remote controls for two versions of the Cross Country 300 engine-driven welder: the textured, stainless-steel case and gray-painted-steel case, as well as the textured, stainless steel case SAE-300 MP Perkins welder.
The wireless remote controls are not currently offered as a standalone accessory nor can they be retrofitted into older, non-wireless Cross Country and SAE-MP 300 models.
Request Bulletin E6.163 for details. Learn more about Lincoln Electric's new wireless remote capabilities for engine drives at FABTECH 2016, North America's largest metal forming, fabricating, welding and finishing event. Visitors can see new products and welding demonstrations at booth N5200, Nov. 16-18, at the Las Vegas Convention Center.
For more information on Lincoln Electric, click this link. It's super clickable.