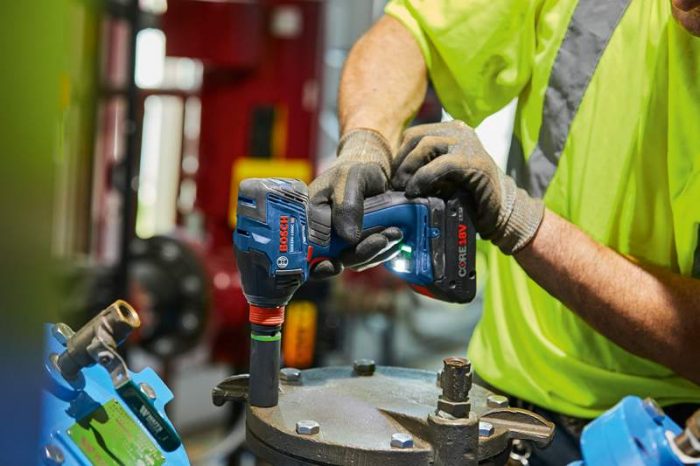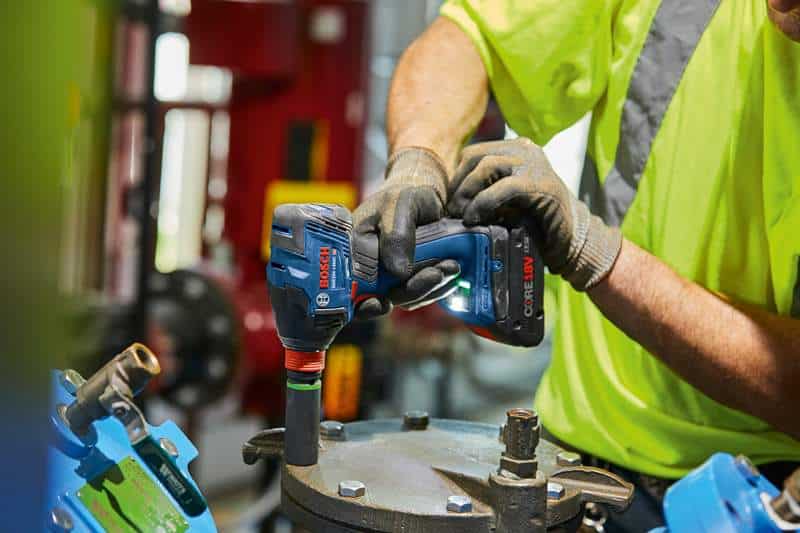 Bosch Power Tools, a global leader for power tools and power tool accessories, recently announced a new version of its GDX18V-1800C Freak Impact Driver, the GDX18V-1860C 18V Connected-Ready Freak Two-in-One 1/4 In. and 1/2 In. Impact Driver. The new model features increased torque, upgraded from 1800 in. lbs. to 1860 in. lbs., providing even more power to get the job done.
The GDX18V-1860C offers three predefined driving mode technologies that help the user better control the impact driver and prevent fastener or work piece damage, including Self-tapping Screw Mode, Wood Screw Mode and Metal Bolt Mode. A fourth option, Custom Mode, provides the user the freedom to choose what works best for their project.
Both Self-tapping Screw and Wood Screw Modes are accessible via the on-tool user interface, which is larger on this model to provide ease when changing modes. In order to access Metal Bolt Mode and Custom Mode, the user can connect the tool to the free Bosch Toolbox app using a connectivity module (sold separately). By connecting to the app on a connected mobile device, the user can exchange or adapt the modes on the tool. For each mode, the user also has the ability to choose between different reactions like Auto Shut-Off, Auto Slow-Down, and Torque, providing the ultimate flexibility.
Robert Bosch Tool Corporation, the Power Tools Division of North America, was formed in January 2003 when Robert Bosch GmbH combined its North American diverse power tool and accessories businesses into one organization. As a manufacturing pioneer with more than a century's worth of experience, the Bosch name has become synonymous with engineering excellence. Located throughout North America as part of the global power tools division, Bosch associates maintain a legacy of world-class design, manufacture and sale for power tools, rotary and oscillating tools, accessories and measuring tools.
What can we say? We love rental. So much so that we published a Digital Rental Guide covering everything you need to know when renting a machine. Check it out here!
Tags:
Bosch Power Tools
,
Impact Drivers