With spring in full swing, ECHO Inc. recently announced the launch of the CS-3510 — the industry's lightest weight and highest power-to-weight-ratio chain saw in its class. Designed for the homeowner, this 16-in. bar-length chain saw has the power and speed to cut through trees and branches quickly and easily.
"Weighing 8.2 lbs., the CS-3510 is the ideal chain saw for the homeowner looking for a light-weight, powerful, durable, and easy-to-start chain saw," said Brad Mace, Product Manager, ECHO Incorporated. "Perfect for those individuals who like doing their own yard work, it can be used for a wide range of applications from small tree felling to storm cleanup."
Key applications for the CS-3510 include:
Felling small to medium size trees
Light firewood cutting
Pruning low-level branches
Yard / storm clean-up
Brush thinning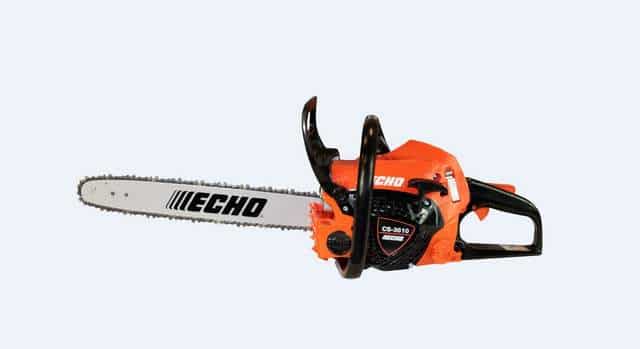 The saw also contains helpful features for homeowners, such as translucent fuel and oil tanks to easily check fluid levels, an i-30 starter that reduces starting effort by 30 percent, a throttle lock-out for safety and a momentary stop switch that automatically returns to "on" position. The CS-3510 also contains an air injection air cleaner that separates dust and debris from the air, resulting in longer air filter maintenance intervals.
Featuring more power and lighter weight than its predecessor (CS-352), the new CS-3510 chain saw has elevated many features, without sacrificing the price. The CS-3510 contains 20 percent more cutting performance, 12 percent more power and is 0.6 lbs lighter. MSRP is $259.99.
For more info on Echo, click this link. You can click, right?
Tags:
ECHO
,
ECHO Inc.