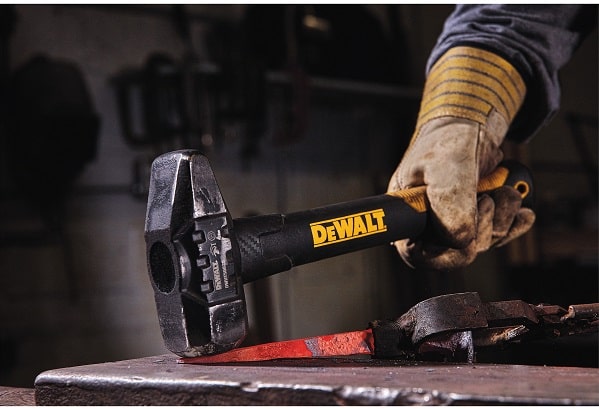 DEWALT has introduced a new line of seven ExoCore Sledge Hammers and three Axes all featuring carbon fiber composite handles for durability, overstrike protection and light tool weight. These are the first-ever DEWALT sledge hammers and axes.
Available in 6-, 8- and 12-lb versions with a 32-in. handle and 4-lb with a 12-in. handle, DEWALT ExoCore Sledge Hammers feature an efficient strike face for a clean and effective break and a carbon fiber composite overlay that helps prevent damage. The range is designed to meet a variety of needs and applications from metal and drywall to driving a punch or chisel.
DEWALT ExoCore Axes are available in 20 oz. with a 12-in. handle and 3.5 single bit and 4.5-lb log splitter with a 32-in. handle. All DEWALT ExoCore Axes feature a scalloped cutting edge, which ensure a deep cut and improved release from material, and carbon fiber composite handles for overstrike protection. The durable rubber over-mold on the grip provides comfort.
Available now where DEWALT products are sold, the ExoCore Sledge Hammers and Axes will come with a limited lifetime warranty for $29.99-$54.97 MSRP.